Foreign qualification basics if you're running a business in multiple states
With so many registration requirements and tax obligation variations from one state to the next, it can become confusing when you're doing business in multiple states. As if running a small business isn't challenging enough, right? It's not as difficult as it may seem to figure out, however, if you take the time to get a grip on some key considerations, including foreign qualification.
What is foreign qualification?
If your company plans to conduct business in states other than the one your business is incorporated (or registered as an LLC) in, you may need to register your business in those states. It's a process known as foreign qualification.
Some of the benefits of foreign qualifying your corporation or LLC include:
Form in a state that is outside of where your business is physically located.
Do business in multiple states.
Open a bank account in the state you are doing business within.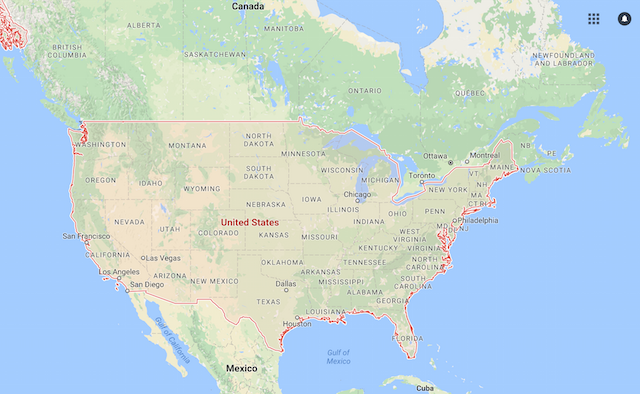 To help you understand foreign qualification, let me offer a few examples of when you would need it:
Let's say you own a burger joint in Florida and decide to expand into the states of South Carolina and Georgia. When you've opened locations in those states, you'll need to file for a foreign qualification in both South Carolina and Georgia because you're officially doing business there.
Another hypothetical situation is if you've incorporated your business as a Pennsylvania LLC, but your office is physically located in New York. To conduct business in the state of New York, you'll need to file a foreign qualification.
Or perhaps you live in Oregon and incorporated your company there, but your business partner moved and now lives in California. Now your partner has been signing on and meeting with a majority of your clients in California. That, too, is a situation where a foreign qualification (in California) will be required.
What does 'doing business in' a state actually mean?
It can get a little gray in today's virtual world — where we often work online via our mobile devices — to define exactly what constitutes "doing business in" a state. That's why it's best to check with your attorney and/or accountant if you're uncertain about the requirement to foreign qualify.
But by answering some general questions, you can get a pretty good idea about whether or not you'll need to file for a foreign qualification:
Does your LLC or corporation operate from a physical presence (e.g. office or retail store) in the state?
Did you apply for a business license in the state?
Do you frequently attend in-person meetings with your clients in the state?
Does a large portion of your company's revenue come from the state?
Do you have employees working in the state and are you paying state payroll taxes?
Have you answered "yes" to any of the above questions? If so, your business may need to foreign qualify.
How do you obtain foreign qualification?
Believe it or not, the process is relatively straightforward to register your company in another state.
You will need to submit a Certificate of Authority application (in some states it's called a "Statement & Designation by a Foreign Corporation") with the state's Secretary of State office. Most states make their forms available for download from their Secretary of State's website, or you can ask the company that handled your incorporation or LLC formation to take care of the filing for you. (Here's an example from Pennsylvania.)
Note that some states require your business to have a certificate of good standing from the state where your LLC/corporation was formed. That means you need to keep up to date with your state taxes and other compliance requirements.
What could happen if you need a foreign qualification but don't file for one?
Don't mess with this! You are legally obligated to foreign qualify your company in the states (where required) if you conduct business in them. If you fail to properly register your company you might face:
Being on the hook for back taxes for the time when you were not foreign qualified but doing business in the state.
Fines and interest for the time you were conducting business but were not foreign qualified (in amounts beyond the standard fees that are normally paid).
Not having the ability to sue in the state, because you are not registered there.
Don't overcomplicate things
With each foreign qualification requiring filing and often annual fees, more laws to learn, and extra paperwork, consider positioning your business so that it's required to foreign qualify in as few of states as possible. If there's no way around having a number of foreign qualifications, however, never ignore or overlook your business's legal responsibility to file. You'll end up paying much, much more in the long run if you skirt your obligation and snub the rules.
The above content should not be construed as legal or tax advice. Always consult an attorney or tax professional regarding your specific legal or tax situation.
Image by: Eric Fischer via VisualHunt.com / CC BY