Four key moves to opening a gaming lounge
When I tell people I own a geek bar, they get very excited for me. "Oh, you must be living the dream," they say. "You get to hang out, drink, and play video games all day!" I do get to do those things (though not as much as I used to), and I'm lucky to have a great community that supports us, but it took a lot of hard work to get where we are today — where I am still doing a lot of hard work to make it look like I'm not. It's not uncommon for people to ask me how they, too, can open their own gaming lounge.
4 key steps to open a gaming lounge
While continuing to run a gaming lounge might take more than that, these four steps will get you started in the right direction.
Explore and research.

Build a business plan.

Focus on location, location, location.

Get your licenses.
Ready to play video games, drink, oh, and work really hard? Then you're in the right place. This article serves as a basic template on how to do just that.
1. Explore and research
This is the fun part, where you brainstorm concepts with friends and family. It's fun to write up ideas and bounce things off of people you know. Everybody has gone to a bar or a restaurant and thought, "This place would be so much cooler if …"
The exploration period is where you write it all down and think about how you want to do it at your bar. Do you want big cosplay events with loud music and DJs? Or do you want to run Super Smash Brothers tournaments like other bars run Fantasy Football leagues?
Nothing is out of bounds here, because it's costing you zero money at this point.
It's also important to spend some time in the real world doing market research. Pay attention to what bars, restaurants and gaming lounges do when you go out. If you have a location in mind, look at what nearby businesses are charging for their food and drink.
Think about your ideal customer. This is your demographic, and you need to center everything you do around a concept of how to appeal to that group of people. You don't have to come up with a 100-percent original concept for your bar. It can help you claim share in your market, but you should also be OK with emulating successful elements of other bars and restaurants.
Being unique is great, but bars still thrive on things like trivia and karaoke. Think about how you can take those elements and make them your own.
The best way to learn about the bar business is to get a job as a bartender. I quit my job and worked in the industry for years before I opened my bar. Not only did I get practical experience, but I also found other bar owners within the local community who were willing to help. They gave me advice and taught me a lot about profit margins and the day-to-day workings of the industry.
You're going to need practical advice like this, because every city's bar culture is different.
What works in Milwaukee probably won't work in Seattle, and so on. Even with that experience, there are plenty of other lessons I had to learn once I was a gaming lounge owner.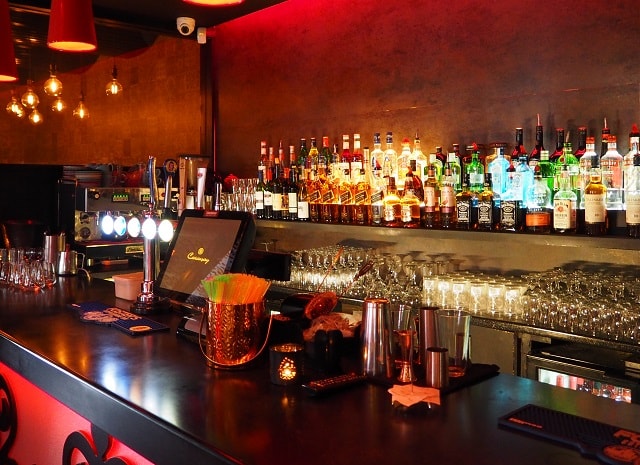 2. Build a business plan
Remember all that fun stuff about parties and weekly Smash Brothers tournaments? This is where you smash all of your dreams with a hammer and put them back together in reality. I'm exaggerating a bit here. But if you're serious about opening any business, you have to put together a business plan.
The overall goal in business is to make money — preferably a lot — but definitely enough that you can survive.
The sooner you make a business plan, the sooner you can figure out if your ideas are financially solvent.
Figuring out how to obtain startup capital could be the topic of a whole other article, but the important part is using your business plan to show you what you need to do to make money, what you might want to do if you make enough money, and what they market is telling you to not do.
Do you charge for those Smash Brothers tournaments? How often do you want to plan events to fill your location? If you're a restaurant, what food makes sense for your location and what prices will be best for your demographic? You will revise your business plan a lot, because the more you work on it, the more you'll see what will work, what should work, and what you need to forget about.
3. Focus on location, location, location
Once you have your business plan in order, and it's financially sound, scout out a location. You'll need to consider items like parking, size, logistical flow within the space, local and city ordinances, amount of renovation needed, rent, atmosphere, terms of lease or purchase agreement, and many other items we don't have room to dive into individually here. The contacts that you made while in your exploratory phase can help you here.
Pro tip: Do not — whatever you do — sign a lease for the first place you see. Also, get a good lawyer to review any lease documents before you sign them.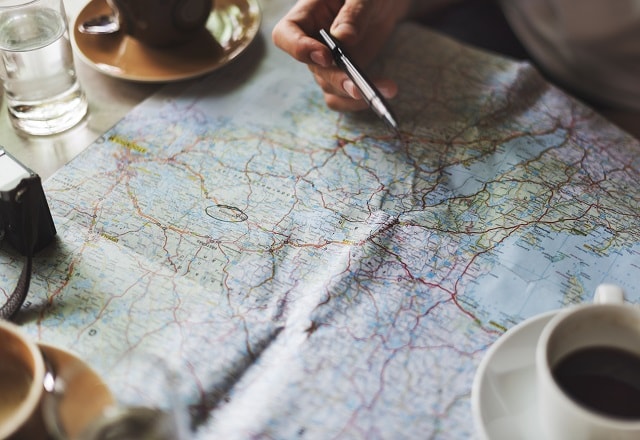 4. Get your licenses
Got a space and a sound business plan? Great! it's time to start applying for licenses. Opening a business like a gaming lounge means engaging with the local bureaucracy, which takes both time and money.
Getting a liquor license is just the beginning.
You'll need to work with your local city officials — including health inspectors, plumbing, electrical and construction inspectors — and dozens of other individuals to get to the point where you can open your bar. This is the first place where a business plan pays off. A good business plan will help you have answers to questions before they are even asked.
When we had our first liquor license hearing, neighboring residents showed up who were unhappy with the idea that a new bar was opening up in the space. Previous bars in that space had been loud, with sometimes obnoxious customers. But, thanks to my business plan, I was able to convince them that, as a geek bar, we weren't going to cause trouble and we would limit loud parties to weekends and other acceptable days. I had a recent hearing for a new location and, not only did we not have anybody opposed to us, we had several members of our awesome community come out and support us, which meant a lot to me and to the people at the meeting.
Working on a dream
Being the owner of a gaming lounge is a lot of fun. I've met a lot of amazing people, had a lot of great experiences and have some exciting ideas for the future. But none of it would have happened if I hadn't take the time to research the market, set up a business plan, and wade through all the paperwork. The moment when you decide to become a business owner is exciting and scary, but it's necessary step into a larger world.