Frank Medina Insurance: How striking out on his own led to entrepreneurial success
Houston-based insurance agent Frank Medina built on his previous experience in sales and customer service to start his own full-service insurance company. Four years and thousands of customers later, he's succeeding. Here's what he has to say about striking out on your own.
Let's start at the beginning
How did you come to start your insurance business?
It all started with an email that I received for a sales position that was available. After reading the job description, I was hooked. I decided to email the recruiter for this open position.
I had only been in my current role for six months. However, I was eager to accelerate my career. Shortly after sending that email, the recruiter and I met. The recruiter was initially looking to fill a position for an agent-in-training. An agent-in-training role involves working at an agency and learning from an agency owner, which could take one to two years before the applicant would have a chance to start their own insurance agency or run an existing agency.
However, the recruiter saw potential in me, along with my prior sales and customer service experience, and offered me an opportunity to run my own insurance agency.
This was the beginning of my career as a small business owner.
Growing up, I always had an entrepreneurial spirit. After working for several top fortune 500 companies, I decided this was the time to start working for myself. So in 2013, I started Frank Medina Insurance. While I live in Houston, I do business throughout Texas and Wisconsin.
Were than any hurdles in the early days?
I faced the same obstacles many small businesses encounter.
I didn't have enough capital; I was learning how to run a business on the fly; and I started with no clients.
Overcoming these obstacles wasn't easy. However, with the help and advice of other successful small business owners, the support of my family, and having a never-give-up mentality, I was able to push through the daily challenges I faced.
How did you find your focus as an insurance agent?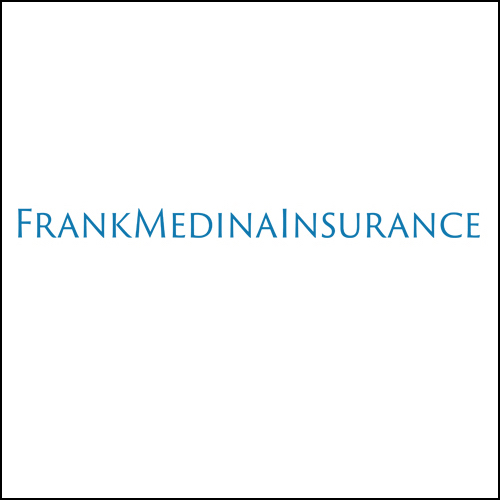 In speaking with prospective clients, their No. 1 complaint with getting insurance was that they rarely ever found an agent who could help with all their insurance needs. So, I decided to offer all insurance products so my clients had an opportunity to be fully insured and only have to talk to one person for all their needs. This provided a better customer service experience and increased the likelihood my clients would stay with me longer.
What's your business philosophy?
Provide excellent customer service while making sure clients are fully insured. Offering solutions through listening to what the client needs and recommending the right insurance products to fulfill the client's needs.
How do you accomplish this?
In part, through my blog — where I offer everything from tips on picking auto insurance and steps to reduce flood damage to how to pick the right recreational vehicle. I also target various types of insurance customers, ranging from millennials ("Millennials: Finances, Risk & The Future") to retirees ("10 RV Safety Tips"). I even include a life insurance needs calculator to help new clients figure out how much is enough.
Tech tools key to Frank Medina Insurance
What online tools do you use for your business?
The domains for all three of my websites are registered through GoDaddy. I also use their linux hosting, SSL certificates and website security for two of my sites, autoinsurance-houston.com and homeownersinsurance-houston.com. And I have GoDaddy email.
I use the websites to advertise and market my business. I use the SSL certificates to make my sites secure. I use the email services to connect with my clients. These tool are a critical part to running a business, and they should be utilized by all business owners.
Parting words of advice
What's the most valuable lesson you've learned since starting your business?
It is harder to replace a customer than it is to keep one. In any business, maintaining and retaining clients is the key to staying successful.
Got any advice for other entrepreneurs?
Yes, running a business is difficult and the first three to four years can be very challenging. I am not saying this to scare you — only to prepare you. Make sure to do your research before jumping into a business. Always ask for advice, and find a successful business owner who can mentor you. Find and utilize all the free business resources out there. Believe in yourself, and never give up. Good luck!
Thanks for taking the time to talk with us, Frank. Check in with Frank on Facebook, Instagram, LinkedIn and Twitter.