Gary Levitt: Work + life lessons from a skilled entrepreneur
Please welcome Gary Levitt to the blog! Here's a little background on Gary: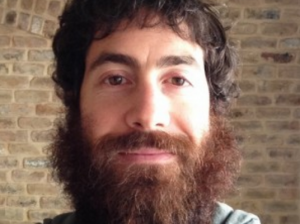 Gary Levitt is an unlikely tech entrepreneur. He is the founder of Mad Mimi, an email marketing platform that, in its heyday, delivered 45 million emails each day.
Gary was born on a remote farm in South Africa and attended school with Nelson Mandela's grandchildren. From a young age, he was disciplined and driven — first as a professional skateboarder, and later as a jazz bassist.
He came to the U.S. to attend the Berklee College of Music, and his younger brother, Dean, joined him. After graduation, they moved to New York to become professional musicians (and busboys).
Gary started writing jingles for commercials, and he tried to drum up business by designing and sending creative emails. One of these emails scored him a job composing original music for "The Oprah Winfrey Show."
Gary saw an opportunity. He decided to build an online tool to help musicians land more gigs. He started with a development budget of $13,000 and pieced together another $100,000 from family and friends. He soon realized that Mad Mimi, his email platform, could also serve businesses, artists, and community groups.
From the beginning, Gary prioritized elegant product design. He also wanted to wow his customers with outstanding support. His brother, Dean, became Chief of Culture and built a 24/7 customer relations team. Mad Mimi started to grow, almost entirely based on word-of-mouth recommendations.
The company grew to include 40 employees in ten U.S. states and four other countries — a 100% remote workforce. In August 2014, Mad Mimi was acquired by GoDaddy.
Q: It sounds like you stumbled on the Mad Mimi opportunity by building a tool that fit your own needs. What made you realize that the idea might be scalable and profitable?
I never went into the business for the money (bear with me). Having never made money before this, who's thinking about scale and profit? Not me. Those concepts are still working their way into my psyche.
Q: How did you decide to take the leap?
You try to be an electric bass guitarist hoping to get hired for traditional jazz gigs in New York city while being a busboy 5 days a week. When you ain't got nothing to lose, leaps are very easy indeed.
Q: I understand that you had to take on some debt to get Mimi going. Were you married at the time? How did your wife handle it? Has she played a role in Mimi?
I was married, with a little boy at the time. [My wife] played a big role in Mad Mimi in being an outstanding listener, letting me work through my ideas, issues, day to day "stuff" out loud. Having someone who could reflect my processes and thoughts was very valuable, and that partnership was crucial in keeping me sane.
Q: Your brother, Dean, has played a huge role at Mad Mimi. What's your top tip for running a business with family?
Yea — Dean is hardcore and really built out and made the whole customer interaction piece sing — not to dismiss all the incredible employees who make the vision possible. The secret to running business with family is the remote work structure. When you work remotely, everyone has their space and there's always breathing room. Relationships work better that way in my opinion. You may not experience the same closeness or build relationships in the same way — but you always have your space.
Q: In another interview, you described your startup process as "a movement of persistence." I love that. Does persistence come naturally to you, or is that something you've had to cultivate?
I heard one of my college music professors (the beyond-awesome Hal Crook who can play trombone faster than any human that ever existed) say, "persistence is omnipotent" — a bit of an abbreviation of the Calvin Coolidge quote — and it stuck with me. Though I may make an amendment to that: persistence + working-smart = omnipotence. I do tend to work for 10+ hours on end without moving anything except my fingers and facial muscles :-)
persistence + working-smart = omnipotence
Q: Mad Mimi grew and grew with minimal marketing spend. What are the best ways for small business owners and entrepreneurs to get the word out on a super-tight budget?
Don't think "get the word out," think "let the word out." Get is direct and active. You start thinking that the word getting out is the first-class citizen. It's not. The way to do it is to focus only on product and in a round-about way, generate such happiness and delight among the people who engage your product, that the word gets out by itself.
Don't think "get the word out," think "let the word out."
Q: Everyone at Mimi takes a lot of pride in our stellar customer support. I've heard it described as having a "sweet" side. Why are you so passionate about customer support? What experiences leading up to Mimi shaped that passion?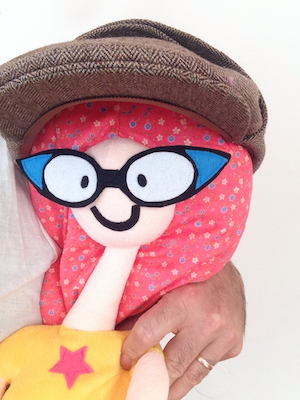 It's not so much that I'm "passionate" about customer support any more or less than I am about database servers. I always ask myself a guiding question — way better than anything from Byron Katie!
I ask myself: What would I want to be, if I were on the other side? What would my dream experience be, as the consumer?
The answer to that question will always result in the expression of what people perceive as passion — because well, doesn't everyone want a passionate and beautiful experience with stuff they consume and interact with?
Q: What's your philosophy on work-life balance? How do you run a successful business and have a strong family life?
Even though this balance isn't perfect, I do work from home and my kids have access to me all the time. It sometimes gets really loud and distracting and insane at which point I make a run for it, but with that dynamic in play, the balance is there.
Q: What are the best and worst aspects of working for yourself?
The best is that I can be creative and experience lots of different aspects of a business in depth. The worst (which is sometimes also the best) is that I'm never "off." I take Mad Mimi with me everywhere, always. No vacations. No proper vacations at least.
Q: I've heard you say that you're allergic to traditional corporate culture. How would you describe Mimi's culture?
Scrappy. It's hardcore, but scrappy. It's also quite minimalist and anti-process, which makes people happy and makes things move fast.
Q: Mad Mimi was recently acquired by a much larger company, GoDaddy. That's pretty much every entrepreneur's dream. How did you know it was time? And how did you know that GoDaddy was the right fit (i.e., not that traditional corporate culture you don't care for)?
I think it's easy for anyone to see the logic in the fit with GoDaddy. The greatness of what Mad Mimi's team and product had to offer had the opportunity to reach a vastly larger audience. I also really fell in love with the (new) senior team at GoDaddy with David Popowitz, Steven Aldrich, and co. They're impeccable leaders, and I'd be silly to not appreciate how much I could learn from them.
Also, it's important for me to say that I never went into this business to sell. I went in to create and build and be useful. The degree to which the partnership was logical and exciting was the impetus to sell, I think.
Q: At what point did it really sink in that this big thing (the acquisition) was happening? How did you celebrate?
Hmm — I still don't really feel as if it happened. :-) I thought about celebrating. Then I thought — nah. I'm not celebrating "getting." I'm only going to celebrate "giving." The day I have a philanthropic success, that's my celebration trigger. :-)
Q: There had to have been moments during your entrepreneurial ride when things felt tough, whether you were burned out, short on cash, or just overwhelmed. What got you through those times?
Yes. Absolutely. The passage of time usually gets me through. Time kinda moves things along. I also believe (know, rather) that everything in my work is always good. Even if it looks bad. The tricky times are highly educational and I try to use them to gain access to resources I never had before, whether that's learning about patent trolls or sophisticated computer hackers. The amazing people and resources you gain access to in tough times are utterly inaccessible when things are humming along.
I also believe (know, rather) that everything in my work is always good. Even if it looks bad.
---
Thanks, Gary Levitt! We enjoyed talking about work + life + startup success with you.