Should you get a .legal domain for your law firm?
When you deal with sensitive materials and confidential information, inspiring trust and confidence is a top priority. As a lawyer, legal representative or member of a law firm, nothing is more important than proving to your clients that you're the right person for the job. And nothing speaks to your level of professionalism more than a .legal domain name for your firm.
The .legal domain
There are plenty of reasons to add a .legal domain name to your business.
Recognition
Have you ever searched for a lawyer or firm online? A lot of these establishments are a series of names strung together to give credit to the partners. That's great, but as a potential client, how do I know if JoeSmithandTomSmith.com has anything to do with legal issues?
Consider adding a .legal domain to give clarity to online visitors.
There's nothing wrong with keeping your last name in the domain — especially if it's branded as your business identity. But consider adding .legal to further specify your business:
SmithAndSmith.legal
DivorceAdvice.legal
SmithJoeAndTom.legal
Adding a .legal domain sets the tone for professionalism, and that's certainly something you want to convey in this line of work.
Brand protection and awareness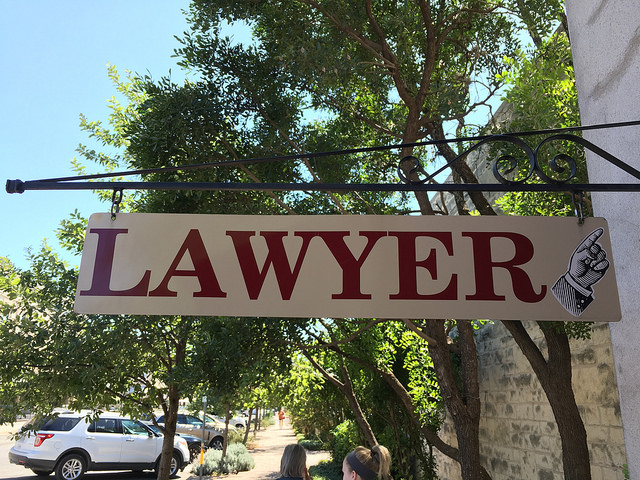 There are hundreds of nuances within the law profession. From estate lawyers to divorce lawyers to property settlements and more, there are services for every facet. The question is, do you handle all of them? Or do you have a specialized niche?
Tying a
.legal
domain to the type of services you provide boosts your
brand awareness
.
Even if you already own SmithandSmith.com, adding SmithandSmith.legal means no one else on the market can steal your name — or your potential clients. Once you've done that, take things a step further and consider adding variations that speak to the type of law services you offer:
FamilyCourt.legal
EstateAndProperty.legal
InjuryAndLiabilityCases.legal
Scratch the lengthy names
But wait, you just told me I could use TomAndJoeAssociates.legal — does it matter that it's lengthy? Well, no. Always secure the domain name that ties to your business. But ask yourself this — is it easier to remember TomAndJoeAssociates.legal or tjassociates.legal?
In the world of domains, short and sweet is king.
With some of the domains that have been around for ages, it's almost impossible to find something under five letters (let alone something that actually aligns with your business). Since .legal is newer to the market, you'll have more opportunities for names that speak to your business while keeping the character count low.
Go ahead, give it a try:
Online success
Some research indicates that generic top-level domains might convert better than their .com equivalents. According to one study, the 3carat.diamonds website began to convert more than its .com counterpart (3caratdiamonds.com) over an 18-month period.
And while Google notes that there hasn't been a change to place more weight on keywords present in domain names, the conversion numbers above can't be entirely disregarded. Either way, it's important to remember that Google is constantly changing — they want to be on the forefront of search engine developments. If a trend emerges where new extensions see more traffic, it won't go unnoticed by Google.
How can you drive traffic to your law firm's website?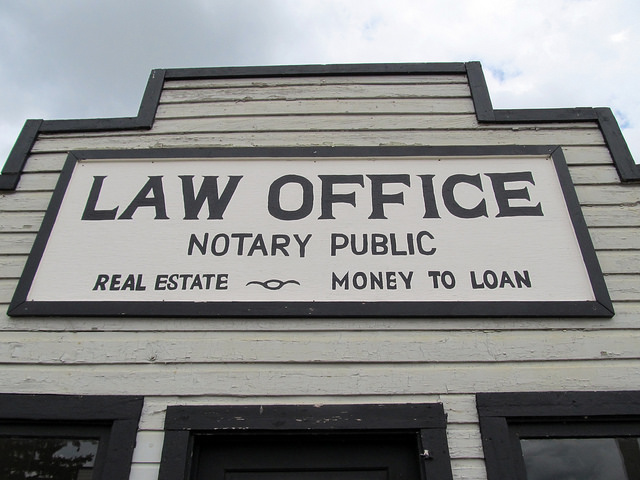 Simply securing a .legal domain doesn't guarantee more visitors. You've got to make sure your site is performing optimally.
Focus on your law firm content. High-quality, reader-centric content that builds trust and authority among your audience works. (Not overnight, but it works.)
Use your email list. Most people prefer to use email for correspondence with brands, so share helpful content through your email newsletter. Be sure to include a link to your site.
Consider podcasting. According to Edison Research (the company that handles the exit polls during presidential elections), podcast listening is at an all-time high. If you have a tech-savvy staff member at your firm, consider having them produce audio interviews with lawyers in different practice areas.
Humanize your firm by putting a voice to the lawyers behind your website.
Additionally, podcasts could also offer valuable legal insight and information that could entice people to visit your site.
Ask for reviews. The attorney/client relationship requires trust, respect and good rapport. People want to know that your firm has the most knowledgeable attorneys, but they also want first-hand accounts. Encourage clients to post testimonials to give future clients a better sense of your services.
Take the .legal route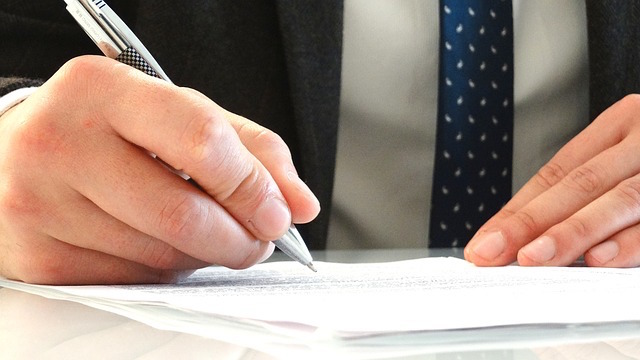 So now that you've seen all the benefits of owning a .legal domain, are you ready to get started? Search for your domain name today and start driving potential clients to your site.
Image by: Sam Howzit via Visualhunt / CC BY