Get motivated by 6 unique stories of small retail businesses on .STORE domains
There's something so intriguing about people's stories. Whether it's a tale of success or struggle, storytelling is the most effective tool when it comes to engaging an audience. The good news is that there are spellbinding stories all around us — stories that can inspire us in ways we didn't expect. In this piece, we will put in the spotlight stories of six business owners who did the extraordinary with their retail businesses. Each of these stories is unique in every way except that they all chose to be on .store domains, the perfect domain extension for retail and eCommerce.
Their stories are excellent examples of what's truly possible when you follow your passion and believe in yourself — and use a .store domain. Let's dive in!
Related: Using retail domains to attract online shoppers
The founder of YogaClicks, Lucy Edge, was a burnt-out corporate employee working 80-hour weeks in advertising. She reached a point where it seemed that nothing in her life was going in her favor and so she decided to spend six months in the yoga schools of India. The experience completely changed Lucy and she ended up writing a book about it.
As the book gained popularity, yoga practitioners or yogis from all over the world started sharing their experiences of yoga invoking their creativity and giving them the courage to follow their dream.
One thing led to another and soon Lucy had decided what she was going to do next: create an international marketplace that would connect creative yogis and their sustainable businesses to customers. Yoga Clicks was born. Lucy says:
"Together, we set on a shared journey of personal transformation and sustainable living. Yoga Clicks is an embodiment of our collective dream."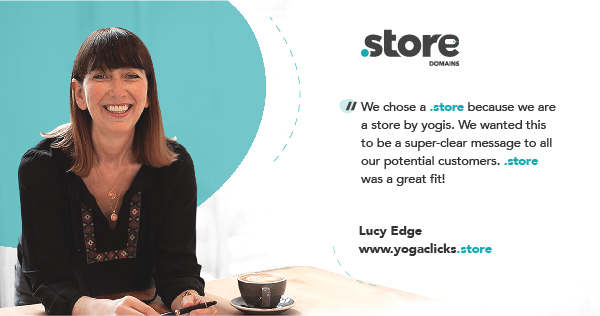 Amy Guerrero started Moss Points North in 2010 as a shop using one of the great .store domains and selling handmade accessories and home decor items. For her, the biggest inspiration came from her love of fabric, fibers and textures. In 2016, she delved into the weaving and macramé resurgence to further expand her business by selling through boutiques and pop-up markets all over Phoenix. Amy says:
"Hand crafting each product I offer is important to me. I take care in each step from designing each product to shipping them to their new homes!"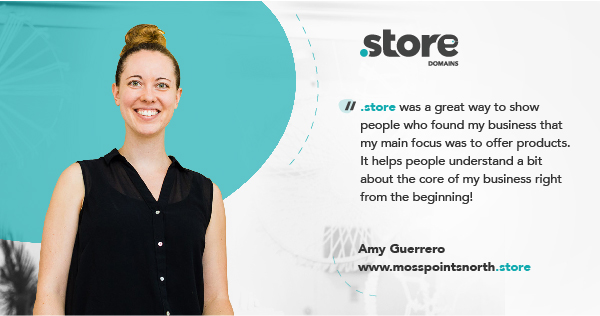 Popularly known as "The Glute Guy," Bret Contreras had always been obsessed with fitness even while he was a high-school mathematics teacher in Arizona. At that point, personal fitness training was just a side business for him.
He soon realised that he wanted to devote all of his time to training others, and that's when he decided to take the plunge. Today, Bret helps people from all over the world through his website, successfully operates The Glute Lab (one of the most popular gyms in San Diego), has a doctoral degree in sports science from AUT University, and is a published author. Bret says:
"Running your own business can be a challenging process so you always need to stay focused on the goal. Who are you trying to help, how will you do it, and how can you improve? Those questions will always bring clarity."
Before she became Chef Alexandra in Boston she was tennis pro Alexandra Razumova in Russia. Her story involves many twists and turns, including moving from Russia to the U.S.
When she was 20 years old, Alexandra had already played tennis around the world and had achieved pretty good rankings in Women's Tennis Association in singles and doubles. She was well on her way to becoming a professional tennis player until she had an injury that led her to give up her career in tennis.
It was during this time that she explored many alternate careers such as tennis coaching, IT, polymer clay art and singing (she is still part of a band and performs every Thursday at a local pub in Boston) before she set her heart on baking. By this time Alexandra had moved to the U.S. She first baked for her friends but soon started getting bigger orders. And thus, sweetheart.store was born. She says:
"I took a course at a pastry school in Belarus and realised that I wanted to make desserts for a living. The rest is history!"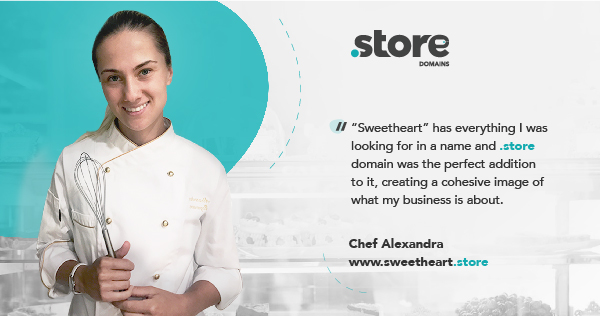 Dan Fairbanks founded Xion in 2016 in Provo, Utah. At that time, Dan, an outdoor enthusiast, owned and operated multiple running speciality stores and soon realised that there was no integrated marketplace for independent retailers.
This made it difficult for local sellers to compete with competitors such as Amazon because customers preferred to by online instead of brick-and-mortar shops in the vicinity. Dan soon teamed up with his co-founder Robert Ivie and together they created Xion.store. He says:
"With grit and determination, you can outdo your competitors and create immense value for your customers."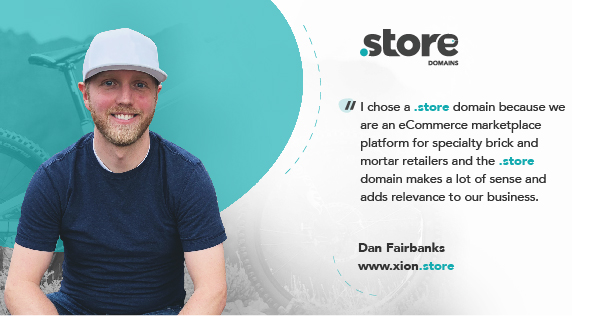 Marcus O'Donovan started Husk — a brand of nuts, seeds and dry fruits — in 2011 because he saw an opportunity in the increasingly growing wellness and healthy lifestyle market. He says that it tooks him many years to get traction in a competitive UK market. However, the demand is increasingly picking up since consumers are beginning to appreciate the nutritional benefits of the products that Husk offers. Marcus says:
"If you wish to become a successful entrepreneur, expect it to be a slow and long process. Have faith in yourself even when others around you might think you have gone a little crazy."
Tell YOUR story with a .store domain
These stories illustrate that with determination and a creative approach to business, one can succeed at turning their passion into a thriving business. And when you're ready to take your store online, the .store domain is a great way to brand your eCommerce venture. Good luck getting started!