Give customers what they want (even if it's not from you)
Despite your best efforts, there's a decent chance that you don't provide your customers with everything they're looking for.
Whether you're a B2C company selling wilderness tents, or a B2B company selling software that helps businesses organize their social media accounts, you likely only offer a small percentage of what your customers need for any given project.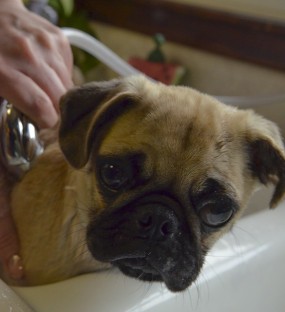 Let's imagine for a moment that you own a dog grooming business. While you deliver a classy cut for your canine customers, dog owners need more than just a groomer — they may also be looking for a dog walking service, a veterinarian or a dog-sitter.
You can't personally offer all these services, of course. Heck, you wouldn't even want to — it'd be way too much to handle! However, in understanding the multifaceted needs of your customer, you have the unique opportunity to provide them with what they need, without having to lift a finger.
You simply partner with other trusted vendors who do sell these related products.
In our dog grooming example, you might offer customers who book a grooming appointment a coupon for 20-percent off a local dog walking service, or a "first night free" special with the dog-sitter down the street.
Use cross-promotion to better serve customers
By leveraging a cross-promotional strategy, you are able to provide your customers with great deals on the products and services they need, even if you don't provide these products and services directly.
Customers are happy that they are getting all their needs fulfilled.
You look like a hero — which is an excellent way to build better relationships with your loyal patrons.
And you're helping other businesses by promoting their products and services, which most certainly contributes to strengthening your professional relationships.
Partner Deals from GoDaddy
You'll find a real-life example of these cross-promotional offers here at GoDaddy. We provide small businesses and other customers with first-in-class digital services like domains, websites, email and productivity tools. We also understand that we're not the only company providing small businesses with the tools they need to easily start, confidently grow and successfully run their own venture.
That's why we recently launched Partner Deals, which is comprised of handpicked offers from some of the world's leading small business providers.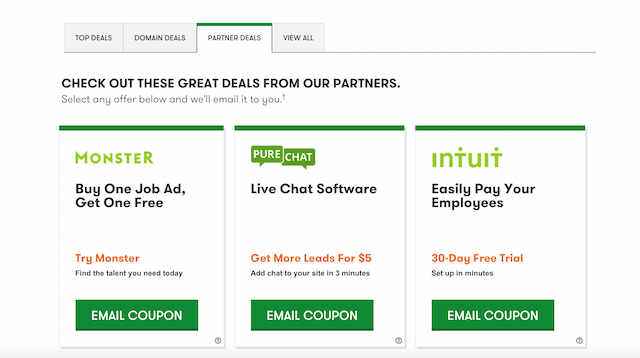 GoDaddy's Partner Deals program is powered by AdAgility, a Boston-based company focused on uniting companies with other companies that have overlapping customer needs. AdAgility has made it possible for us to provide our small business customers with access to the tools they need, even if we don't offer these tools directly.
We'd love to hear your feedback about our Partner Deals program! Please contact Ryan at GoDaddy, rfawcett@godaddy.com, or reach out to Bryan Seastead at AdAgility, bryan@adagility.com.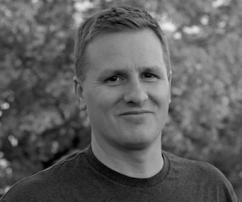 Bryan Seastead, president and co-founder of AdAgility, contributed to this post. AdAgility is a Boston-based marketing tech company that specializes in helping SMB-centric businesses drive incremental revenue and delight their customers through relevant, targeted offers. With more than 20 years of business development, marketing and e-commerce merchandising experience, Bryan has built several multi-million dollar lines of business, including Vistaprint's partner referral business, which inspired him to start AdAgility.
Image by: Very Quiet via Compfight cc