Grace Hopper Celebration: Breaking through barriers with grace and ease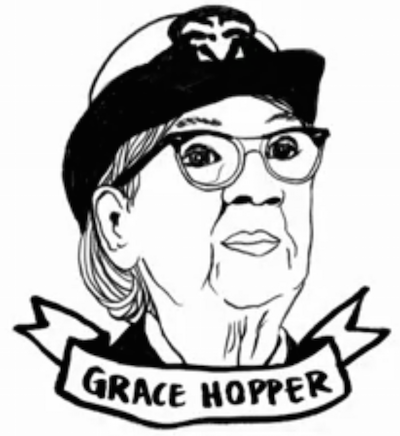 She wasn't heavy enough. She was too old. But she wouldn't let this stop her. She was already making a key contribution to the critical effort of the time: World War II. Her mathematics teaching post at Vassar was essential to the war effort. But it wasn't enough. Like so many women in technology who would follow, she persisted until she broke through. Grace Hopper persuaded the Naval Reserve to accept her, and in 1943 she left her teaching post to join the Navy.
The rest, as they say, is history.
Grace Hopper became an admiral, developed the first compiler-based programming languages, discovered the first "computer bug," and earned the moniker "Amazing Grace."
Learning from Grace Hopper
With courage, curiosity and clarity, women can break through any barrier. The more of us who do, the more we lift up those coming up behind us, and the easier it gets.
Nearly 15,000 women and 1,000 men gathered at the Grace Hopper Celebration of Women in Computing this year. That's up from 8,000 last year. The Grace Hopper conference launched with 500 attendees.
At the booth where we recruit the interns who will lead the next wave of innovation, GoDaddy encouraged women to share stories to inspire others to overcome obstacles to success. Online at BreakthroughMoment.tech we continue the inspiration.
The breakthroughs many Grace Hopper conference participants have shared with us align with some of the main themes from this year's event, including:
Growth and comfort never coexist.
Work on something bigger than yourself.
Define yourself on your own terms.
Ask for what you want and follow your passion.
We must see ourselves in each other.
Light the way forward for generations of women to come.
Growth and comfort never coexist
GoDaddy VP of Product Management Gail Giacobbe joined a panel on career growth for women in tech. She shared how she knew it was time for a change after 15 years at Microsoft. Her breakthrough came when she got clear on what she was looking for:
"When I looked around the company for new, more challenging opportunities, I did not find roles that would allow me to grow."
Read more about Gail's breakthrough moment here.
Nupur Dichwalkar landed a job at GoDaddy at last year's Grace Hopper Celebration. She realized gradually that asking questions is always better than shying away from challenges. Interacting with team members helps her avoid wasting time trying to do things solo and then being stuck.
Work on something bigger than yourself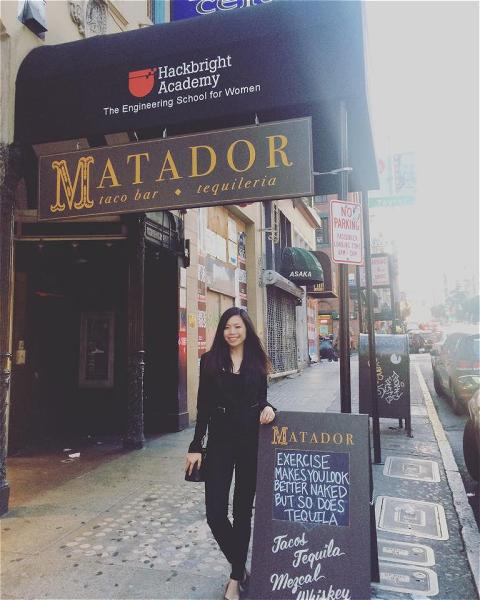 For GoDaddy UX Engineer Terri Wong Lee, being successful herself is now too small a dream. She's driven to lift other women up on their journey of breakthroughs in tech.
One year ago she quit her designer job in Asia's financial hub to become an engineer in the global tech Mecca. She applied for Hackbright, a coding bootcamp in San Francisco. Unlike most students, she didn't apply for many bootcamps "just in case," and had no backup plan. She was convinced it was meant to be. Terri knew she belonged at this engineering school, which was committed to support women to #ChangeTheRatio in the tech industry. Her personal connection to the mission allowed her to risk it all.
Growing up in a boy-over-girl family in Hong Kong, she overcame all the doubts through her mother's love and belief. She survived the critical times with positive energy and support from another woman. Now she wants to be someone else's support one day.
Define yourself on your own terms & ask for what you want
She'd applied for an engineering position, but when a recruiter wrote Erica Pramer back to request two more hour-long technical phone interviews, she had the courage to express her preference for design. The recruiter was able to move her forward in the interview process with a team that matched her interest.
Read more about Erica's breakthrough moment here.
We must see ourselves in each other
Shannon Hampsher's breakthrough came when she escaped schoolyard bullies:
"By loving myself more, I sparked the strength to try new things and meet new people."
By letting go of the past and forgiving her tormentors, Shannon began making new friends who introduced her to science and technology. She eventually became the only female in her high school to join the computer club.
Read more about Shannon's breakthrough moment here.
Light the way forward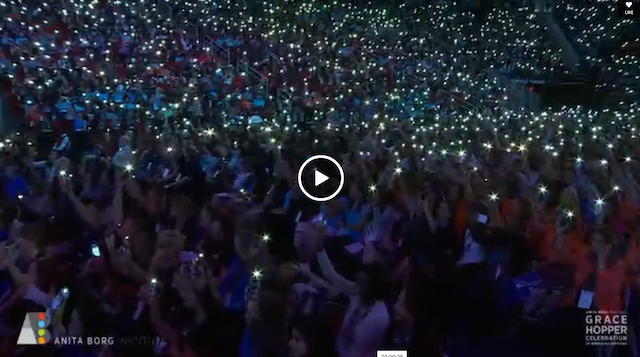 Like many women, Tara Wellington spent months as she started an MBA program questioning her ability to handle it. She compared herself to peers she assumed were far ahead of her. But every week, she got to know her classmates more, and realized that they were all feeling the same way. "Collaboration, friendship and communication are great ways for me to overcome these fears," she said.
Read more about Tara's breakthrough moment here.
What's your #BreakthroughMoment?
Share your story, photos and video at breakthroughMoment.tech, and you might see it featured in a future post like this.