Hangout to get more productive
It's true. You can learn how to save time and money and look good while you're doing it just by hanging out with a bunch of other small business people this week. But don't take my word for it — sign up for our Small Business Productivity Chat. You can get recommendations, ask questions, and contribute your own advice.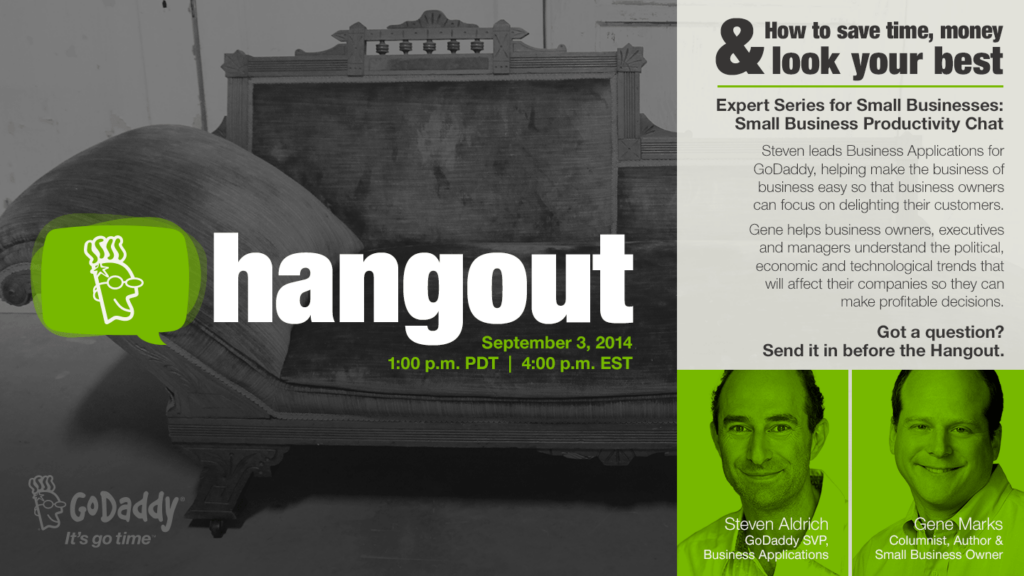 And, since renowned author and columnist Gene Marks will be co-facilitating this Google+™ Hangout with GoDaddy SVP of Business Applications Steven Aldrich, you're sure to be entertained in the process.
Gene even makes it fun to learn about mobile technology and the cloud.
You won't want to miss this one!
Small Business Productivity Chat: How to Save Time, Money, and Look Your Best
Wednesday, Sept. 3, at 1 p.m. (PST)/4 p.m. (EST)
Click here to learn more and to register (It's free)!