Help! How do I book gigs for my band or DJ service?
Trying to book gigs and fill your calendar can feel like a big undertaking, especially when you're just starting out. But when you use these six tips to promote your music talent, you'll start to fill your calendar faster than you thought possible.
6 ways to book more shows
Make a plan and get organized.

Produce music samples and videos.

Present a polished image online.

Reach out to venues.

Work your connections.

Engage with the media.
Sound promising? Let's take a closer look.
1. Make a plan and get organized
Before you can book gigs, you need to get organized.
Designate one person to manage bookings. Simplify your booking efforts by making it the responsibility of only one person. This keeps your plans organized, limits miscommunications (such as more than one person reaching out to the same venue), and makes your band or music act look more professional.
Hire a professional booking agent or manager. If possible, hire a pro to book gigs for you. A professional agent or manager has the experience needed to land more gigs, and it shows venues that you are a serious about your music.
Make a database of venues. Don't manage your potential bookings on scraps of paper. Instead, create a database or spreadsheet. Include the venues' contact information, capacity, location, rules and restrictions, and use the sheet to document notes on your communication with the venue.
Plan for the future. When securing bookings, try not to book an event for Saturday on the Monday of the same week. Properly set your expectations and plans; look to book yourself three to four months in advance.
2. Produce music demos and videos
Before a music venue books a band or musical act, they want to know what they sound like. So make sure you have professional-quality audio or video demos that show off your sound and stage vibe.
Create a demo record, develop a presence on SoundCloud, and publish videos to Vimeo and YouTube so booking agents have a way to review your work. You can also embed your videos on your website.
3. Present a polished image online
It's not enough to just have a few music samples or YouTube videos. To really impress booking agents, you'll need all of these:
A website with a memorable address, music samples, reviews, bios and a contact form.
Now there's a web address just for you —
.band
.
Active social media profiles on leading platforms like Facebook, Twitter and Instagram.
A newsletter signup so fans and venues can get your latest news and updates.
Custom email addresses based on your domain name (e.g. bookings@yourname.band instead of bandname43@hotmail.com)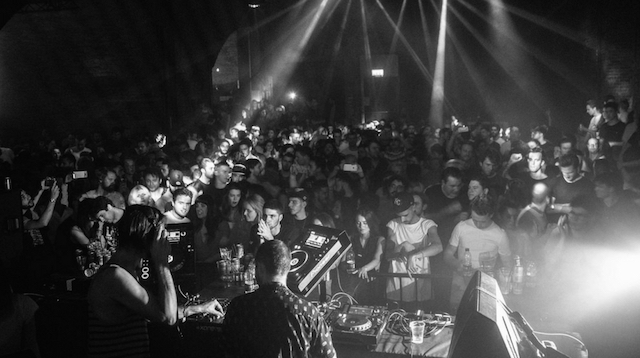 4. Reach out to venues to book gigs
Once you have laid the foundation for promoting your musical act, begin reaching out to venues. Target venues that hire other artists who are similar to you, and keep the following in mind when you reach out:
Check the venue's website to see if they have any specific requirements for inquiries to be sure you meet their standards and expectations.
Try to find the booking agent's name so you can personalize the email.
Explain your music style by comparing it to other live music acts or sounds they already know.
Include photos and links to high-quality music samples that are easy to access.
Tell them what's in it for them. Show them the benefit of hiring you — the size of your fanbase or your ability to fill seats with strong promotional efforts.
Approach local venues, and then attempt to grow nationally or even globally. Start by using sites like Sonicbids and ReverbNation's Gig Finder to book gigs across the country.
5. Work your connections
Tap into your networks to book gigs. Look for referrals and opportunities by reaching out to people in the industry:
Promoters you already know who can connect you with other promoters and venues.
Venues that may have joint ownerships or partnerships with other locations looking to fill their bookings.
Other musicians who may be able to introduce you to booking agents or invite you to open for their shows.
6. Engage with the media
In addition to reaching out to venues, make an effort to contact local media radio stations, TV stations and blogs. Getting interviewed by newspapers and magazines as well as local blogs and music websites will help you grow your fanbase and connect with venues.
Create a press kit to share with the editors and interviewers. Your press kit should include:
Bio of the group
List of upcoming gigs
Reviews of past shows
Links to online social profiles
High-resolution photos and logos
Reviews
Contact information
Music samples
Make a powerful impression
One of the best ways to get more music gigs is to perform well at your first few performances. Make a lasting impression on venues so they ask you to come back again and refer you to other venues.
Promote it. Help the venue by promoting the event to your current audience and getting out there and spreading the word to new audiences.
Rock it. Treat each performance as though it is your "make it or break it" moment. Give it your all and deliver on what you promise. Start and finish on time and give the audience a show to remember.
Record it. Film your performances so you can use them as samples to secure other bookings. Get footage of your performances as well as backstage scenes and clips of the audience.
Appreciate it. Form lasting relationships with venues by being friendly and grateful to the entire staff. Respect the space and clean up after yourself. Tip the bar staff and thank the team before you head out after the show.
To book gigs you need three things: musical talent, a professional appearance and your ability to build and maintain relationships. So get out there and promote yourself, deliver your best shows, and leave lasting impressions to start booking gigs for years to come.