Photographer and therapist Herb Bardavid gives voice to marginalized communities
Psychotherapist and social worker Herb Bardavid has been helping people for more than 40 years. He was the director of a residential treatment facility for ex-offenders in New York City, the director of a social work department in a 300-bed acute care hospital on Long Island, and has had a private practice for 35 years.
He also loves photography. At 12 years old, he converted his family's only bathroom into a darkroom. He has taken photography classes at the New School in New York City and Projects Incorporated in Cambridge, Mass.
Now, he combines his professional skills as a therapist and his passion for photography to give a voice to the elderly and the homeless around New York City. Read his story below.
Q&A with Herb Bardavid, founder of Herb Bardavid, LCSW and herbbardavid.com
This interview has been gently edited for length and clarity.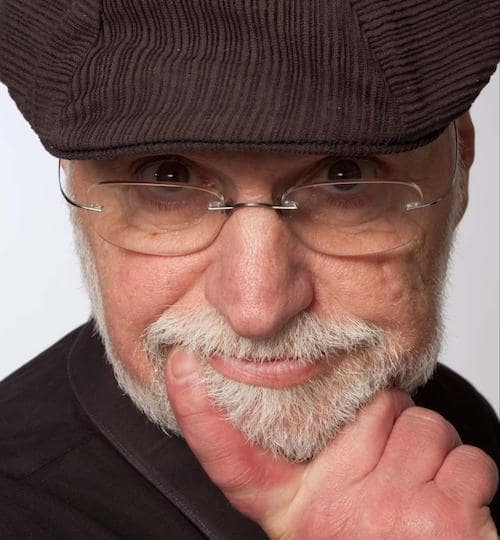 Why did you start your business?
Herb Bardavid: To help individuals and families resolve their emotional and familial difficulties. I began my blog four years ago as a street photographer interested in giving voice to the elderly in New York City, who are often ignored in the city.
How did you get started? What were your first steps?
HB: I was taking a photography workshop at the International Center of Photography called the Long Term Project.
My wife was the director of a mental health clinic for the elderly for 32 years and she suggested that I photograph the elderly that are outside living their lives. Being a social worker, I began to listen to their histories and wanted to give voice to their lives.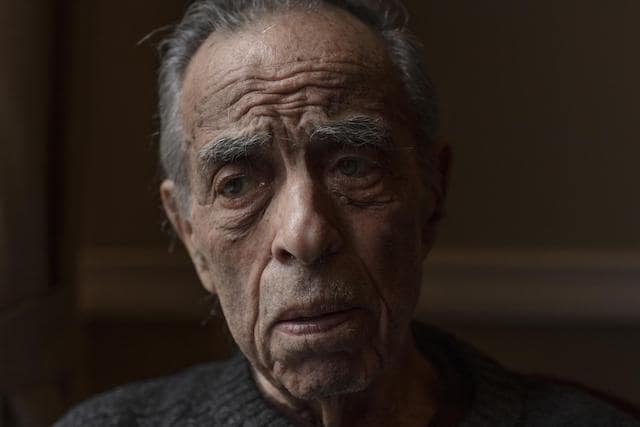 What would you like to achieve by telling these stories?
HB: I am attempting to achieve several goals.
First of all, I am attempting to give voice to the people I photograph.
The two subjects I have chosen, the elderly and the homeless, I chose because they are people who don't want to be seen by most of the population. The elderly are seen either as an annoyance, someone who slows up the line getting on or off of a plane, bus or subway. Additionally, the elderly remind us of what is to come.
Old age is not considered attractive.
If I came from another planet and the only way I could learn about the earth's population is by watching TV, I would assume that very few people live beyond the age of 45.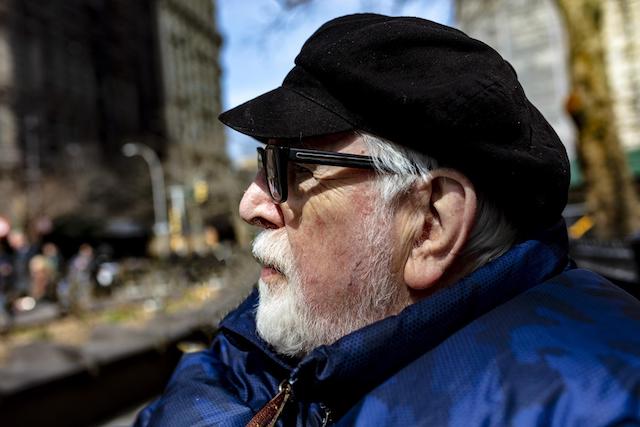 People who are homeless (and they are people) are considered a nuisance to be pitied for their failure, and it is often considered their failure.
Even those of us who have compassion for the homeless (and there are many of us) don't know what to do. On the subway our ride is disturbed by someone announcing they are homeless and hungry. What do we do? If we give them a dollar are we encouraging them to beg? If we don't there is often a sense of guilt that we didn't help.
No one wants to talk to them, no one wants to hear their story.
I want to give voice to their story — even if it is a brief story that I obtain from 15 minutes of conversation. I want to show their humanity.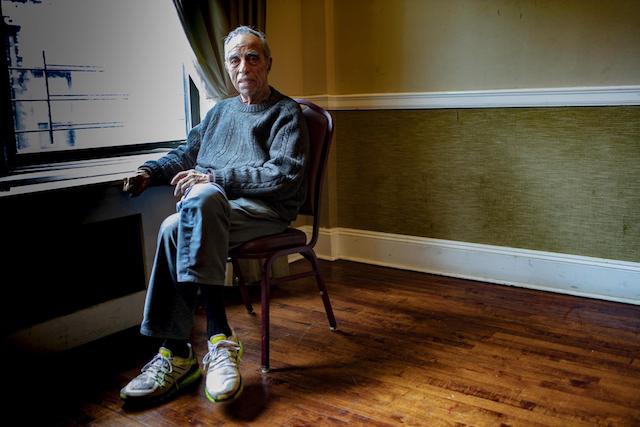 What's your day-to-day routine like?
HB: Three days a week I am out with my camera photographing and publishing stories on my blog. Two days a week I am in my office seeing patients.
What challenges do you face?
HB: It is sometimes difficult finding someone willing to tell their story to a stranger and to be photographed. Sometimes I can go for hours without someone to interview.
How do you get people to open up?
HB: Great question — it is the question I get from every street and urban photographer I have met.
I have been a social worker for over 42 years. I have worked with some of the most difficult populations there are to work with — ex-offenders, child abusers, anxious and depressed people, individually and in groups.
My job is to help people to talk and talk about painful and private things that they might not have spoken before in their lifetime.
Of course, while walking on the street and meeting people I am not looking to get as intimate or deep. I will usually walk with someone or sit down on a park bench.
I start with a smile; if they smile back (most people do), I will ask them how they are doing today. If they have a cane or a walker or wheelchair, I might ask them is it difficult for them to get out.
Most people want to talk about themselves.
I will tell them why I want to talk with them and tell them I would also like to take some photos. About 60 to 70 percent of the people I meet with will tell me their story.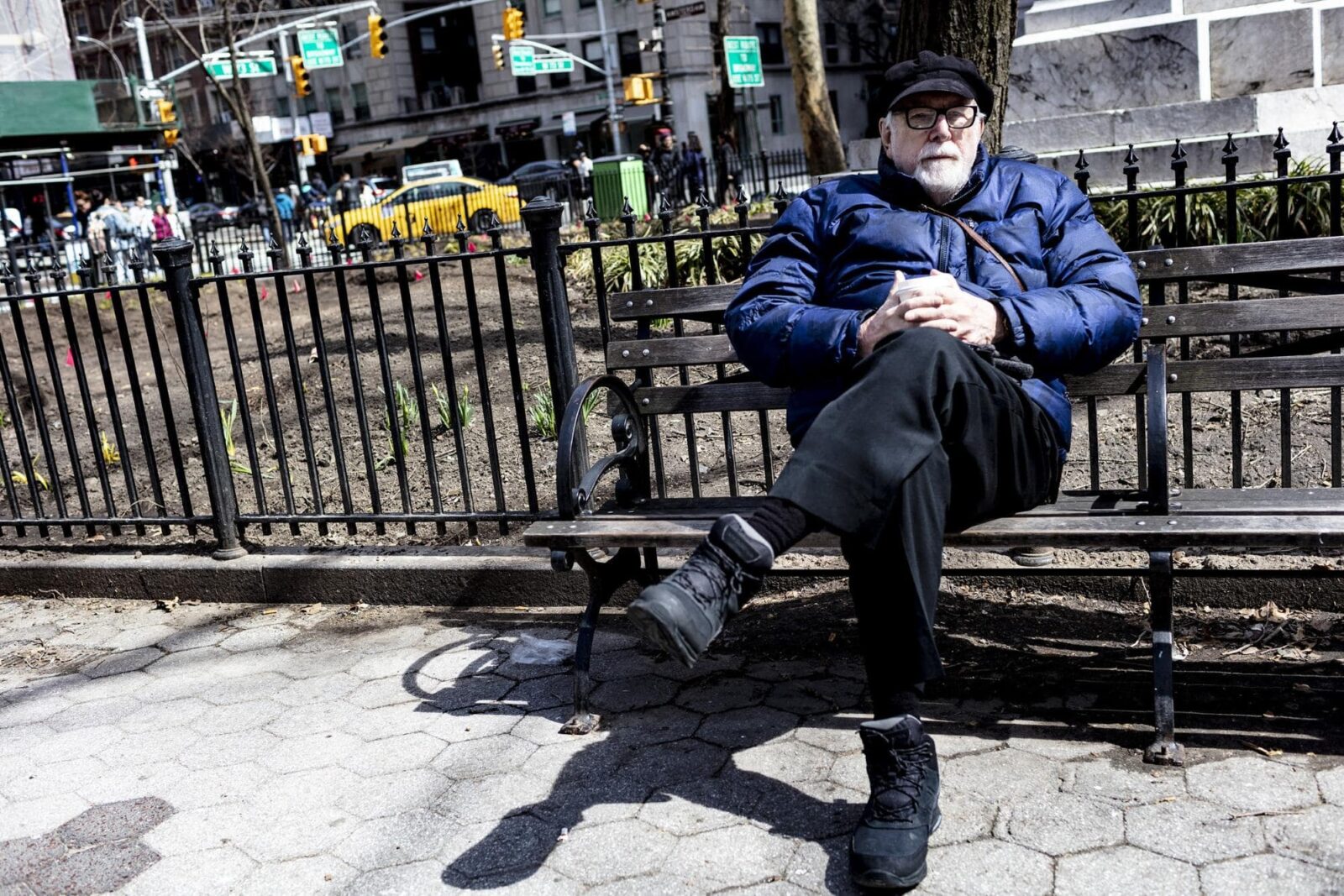 I am also aware that some of what permits me to talk to strangers on the street is my white privilege. I am 6-foot-1-inch male. I think if I were a black man that some or many of the people who speak with me might be less trusting of a black man asking about who they are and do they live alone.
I said earlier that I don't get that deep into people's history, so it is surprising when someone will tell me an intimate piece of information. Several people have told me about the death of their child or a spouse, and began to cry.
One of the other things that I do that I think helps people open up, is to tell them some of my personal information. I have always said if you want someone to tell you about their uncle, tell them a story about your uncle, and they are sure to tell you a story about their uncle.
What are you focusing on today?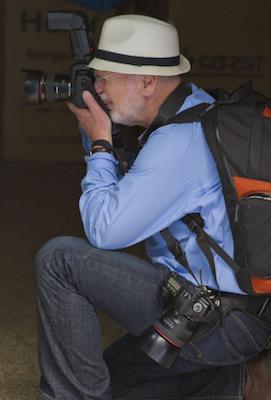 HB: I began photographing the homeless about a month ago. I know many photographers have photographed the homeless, but none that have listened to their story.
I wanted to know what happened. How and why did they get to this point in their lives and what is it like for them and what do they hope to do for their future?
I have interviewed and photographed four people so far.
What insights have you gleaned up to this point?
HB: The first thing I learned is they are very willing to tell their story.
There are not a lot of people who are interested in them as individuals so when they have a chance to open up, they do easily.
I have been surprised at how well they have adjusted to sleeping out in the cold. There is something about the way they seem to accept this as a way of life, and I have been very surprised to find out that some of these people have been living on the streets for as much as 30 years. I was shocked.
So far the people I have spoken with seem to have a small community of themselves that look out for and take care of each other.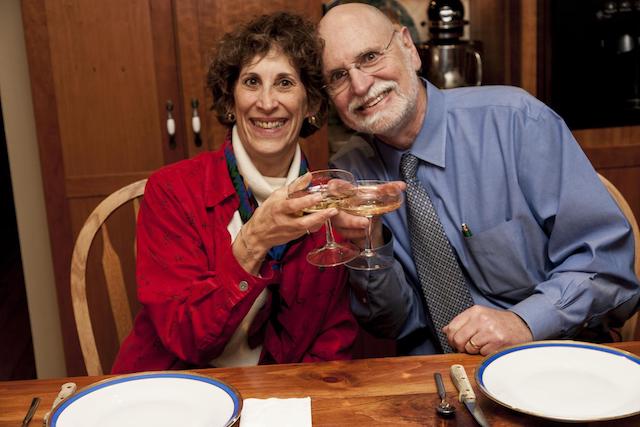 What GoDaddy products or services do you use to help you achieve your goals? How have these tools helped you?
HB: So far I have used GoDaddy for my domain names for my blogs and website. I was not aware of some of the other service that GoDaddy provides.
I am now hoping that I can learn more about these services and how to use some of them to help me get my blogs seen on Google and other social media networks to expand my audience.
Editor's note: Get the tools you need to handle everything from SEO to social to email and beyond with GoDaddy's Digital Marketing Suite. Plus, you'll get marketing recommendations tailored to your business, courtesy of GoDaddy Insight™.
Where do you see yourself, and the business, in five years?
HB: I am now 75 years old and hope to be doing the same thing in five years.
What does success look like to you?
HB: My first and most important goal is to gain a large readership throughout the United States and the rest of the world. Right now I am being read in almost 30 of the 50 states and 10 countries around the world. My readership is about 200 to 300 a month. I would like to increase that into the thousands.
Secondly, I would like to have an exhibit in a museum in New York City.
My third goal I have already achieved, and that was to publish a book. It is self-published.
Any advice or recommendations for other aspiring entrepreneurs?
HB: Be passionate about your work.
Listen more than you speak.
Remember the words "listen" and "silent" are anagrams of each other.
Many thanks to Herb Bardavid for sharing his story. Be sure to check out Herb's blog to view his photography and read his stories.
Image by: Jessica B. Graff