Highlights from WordCamp Miami 2017
Will Smith says it best — "Miami the city that keeps the roof blazin'." And while we didn't party every day, we did enjoy our time in the Magic City for WordCamp Miami 2017.
As a Florida native, this camp resonated with me. From the moment our plane landed and the familiar humidity washed over us, I knew I was home. It'd been five years since I returned to the Sunshine State, and I was ready to make the most of it.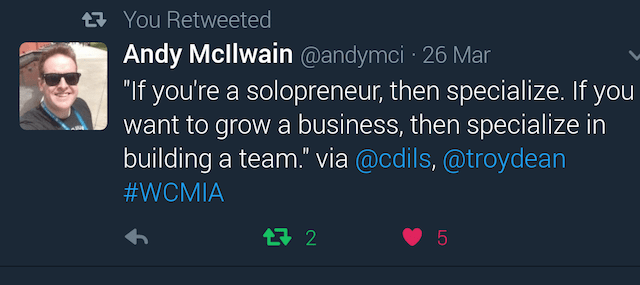 While there were a wide variety of sessions ranging from freelancer workshops to content and design talks, my primary focus was KidsCamp. In another life, I wanted to instruct children — and after we'd recently run a KidsCamp at WordCamp Atlanta with positive feedback, I wanted all the prep I could get before show time on Saturday.
First stop was Florida International University, our host for the weekend, for some quick logistics. Then onto the real work — getting everything set up for KidsCamp.
Saturday morning was a rush. Our classroom filled up quickly, and I got to meet the team for the kids. Sandy, Peta, Michele, Kimberly, Chris and Andy quickly got snacks carted in, kids in their seats, whitepapers for brainstorming distributed, and the day's lesson plan on the projector. The class started with some basics of password security, as well as a creativity session to determine what the individual sites would be about. I traveled from student to student, ensuring they were ready to participate.
Let me tell you — these kids were smarter than me.The same cadence I would use years ago to guide someone through a complicated process without sounding patronizing was clearly too slow. They were excited to make new blogs about video game reviews, photography, their own writing projects and more. A powerful mixture of interests, considering when I was their age I was happy watching Thundercats and playing outside.
Sandy, one of the instructors, did a truly remarkable job. For day one's agenda, she tackled basic WordPress installation and some pretty cool Beaver Builder tricks for roughly 50 kids. For day two, Mrs. Peta took the stage.
Watching her teach binary in a real-world setting to the class was inspirational, and something I might acquire myself for teaching adults.
With that, I'd like to extend a huge, heartfelt thank you to the organizers of WordCamp Miami 2017 for getting so many of us in a room together to talk about our passions. And a very special thank you to David @dimensionmedia for taking coffee straight to the vein to get this event executed!