Holiday sales tips for your ecommerce website
The holidays are here and people are ready to shop.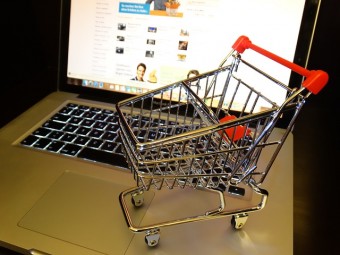 This season accounts for almost one-fifth of annual retail sales in the United States. Each year, consumers shell out billions of dollars to purchase gifts for loved ones. This is great news for brick-and-mortar shops and retailers, but maybe even better news for ecommerce store owners and online salespeople.
According to a holiday shopping survey by Accenture, more than half of holiday consumers (63 percent) use their computers to help with holiday shopping. Brick-and-mortar stores might be filled to the brim with in-store shoppers, but there is also a massive demand for online shopping.
So if you sell products or services online, it's time to jump on this opportunity and use these holiday sales tips to boost your online bottom line.
1. Position your products and services as gifts
Help shoppers visualize your products and services as gifts by using copy and marketing techniques that position them as special presents for loved ones.
Categorize products/services based on gifting relationships. Create categories or curated lists that help shoppers identify who would love the gift. Those categories might include:
Gifts for Husband or Wife
Gifts for Mom or Dad
Gifts for Brother or Sister
Gifts for Grandparents
Gifts for Friends or Coworkers
Categorize products/services based on a gift recipient's identity. Connect your products or services to a part of a person's identity such as their profession, hobbies or personality. Examples might include:
Gifts for Him or Her
Gifts for Teachers, Real Estate Agents, Entrepreneurs, Nurses, etc.
Gifts for Recent Graduates or High School Seniors
Gifts for People Who Have Everything
Gifts for the Nature Lover
Show the unique benefit of your products/services. Position your offerings so their unique value is obvious. Bring out the benefit so it's easy for consumers to see why the gift recipient will love it. For example:
If you sell massage packages, position it as a "Gift of Relaxation."
If you sell cozy blankets, position it as a "Gift of a Good Night's Sleep."
If you sell snowboards, position it as a "Gift of Conquering the Mountain."
2. Create packages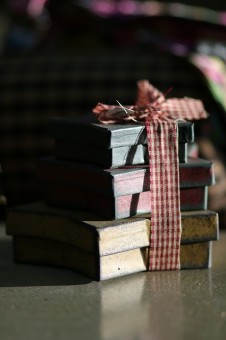 If you offer complementary products or services, combine them to create gift packages. Discount the package so customers see the benefit of buying a package instead of individual items. And use the tips above to position the packages as gifts for specific people, relationships and uses.
3. Clearly state shipping details and dates
One of the benefits of making an in-store gift purchase is knowing that you will have the gift when you need it. The gift is purchased, in hand, and ready to be wrapped.
This isn't always the case with online shopping. Shoppers face the fear that the gift might not arrive in time.
So alleviate that fear by clearly stating shipping details on your website. Tell customers exactly when they need to order to get the item in time for the holidays, and guarantee it will get there in time.
4. Offer free shipping
The cost of shipping is another disadvantage that shoppers perceive in online shopping versus in-store shopping. The Accenture study reported that 60 percent of shoppers cited shipping costs as a frustration with online shopping.
So, take shipping out of the equation. Offer free shipping in your online store.
If you don't want to offer full free shipping, provide free shipping if a customer spends a certain dollar amount. The customer might spend more money on products to remove the cost of shipping, furthering increasing your sales.
5. Display your return policy
Some shoppers hesitate about making online purchases because they can't physically see the product. Almost half of shoppers reported that they don't like being unable to see, touch and feel online products, according to the study by Accenture.
You can alleviate this fear by giving customers easy return options if they receive the product and don't like it. Offer a clearly-posted, satisfaction guarantee that provides full refunds for products that don't satisfy the customer upon delivery.
6. Advertise and promote
There are more shoppers during the holiday months, but that doesn't mean you can sit around and hope they come across your online store. Increase your advertising and promotion budget around the holidays — especially if you are offering special deals, free shipping and unique holiday packages.
7. Leverage retargeting
If a customer visits your website and doesn't purchase a product or service, don't write it off as a lost opportunity. Use retargeting to reconnect with the customer and pull them back to your offering.
When retargeting is in place, a customer may visit your site and decide not to make a purchase. Then, a few days later while the customer is visiting another website, they will see an ad for your brand, product or service.
Retargeting catches information from users when they visit your website and reconnects with them on another website, reminding them to come back and do business with your brand. You can set up a retargeting program through a platform like AdRoll or Retargeter or a social media site like Facebook or LinkedIn to reconnect with lost customers this holiday season.
8. Thank past customers and clients
Don't put all of your energy into attracting new customers and clients during the holidays. Instead, tap into your database of past patrons.
Thank those who have done business with you in the past and encourage them to become repeat customers by offering them exclusive offers and discounts.
Plus, this is a great opportunity to send a special message to your customers and clients, thank them for their business, and wish them a happy holiday season. It may be the spending season, but it's also the season to give back, appreciate the business of the past year, and wish those around you a happy holiday!