Holistic medicine startup: 4 tools to keep the cash flowing
So you've finished your training, received your credentials, and now you are eager to open the doors to your knew holistic medicine practice.
You've picked a great time, since holistic medical practices are expected to grow steadily through 2025.
But hold your horses a minute, because there are some things you need to know before you put up that shingle. Going into business for yourself is both exciting and risky, so it's important to know the facts and how you can beat the odds before you dive in.
Starting a new business of any kind takes determination, courage, and at minimum, some basic business knowledge. Opening your own holistic medicine practice comes with additional things to consider.
Here are a few questions to answer before you get serious about setting up shop:
Will you rent your own space or work in a cooperative with other holistic practitioners?
Will you require special licensing to work in the area where you are looking to open a practice?
Does the locale involve added local taxes or restrictions? What about liability insurance?
What special equipment will you need and what will it cost? (Tables, counters, computers, chairs — any one-time purchases needed to run your practice.)
Similarly, what supplies will you need? (Lotions, needles, towels, sheets, plus cleaning or laundry services for things like gowns and sheets.)
What kinds of payment will you accept (i.e., insurance, cash, credit card)?
How will you handle your accounting?
What method will you use for scheduling patients?
Will you sell merchandise such as supplements, lotions or equipment?
What marketing tools will you be using to attract patients and customers?
Once you've moved through these questions and determined that you are, in fact, ready to start a holistic medicine business, it's time to talk implementation.
Improving your odds of success
In her August 2017 article for Fundera.com, "What Percentage of Small Businesses Fail?," Georgia McIntyre posted that 15 percent of healthcare businesses will fail within their first year, and "82 percent of businesses fail because they experience cash flow problems."
That makes it more important than ever to know what to expect and how to prepare and be proactive when starting your holistic medicine practice. Cash flow is about more than simply having enough to pay the bills each month.
Unless you are independently wealthy, cash flow is vital to the everyday workings of any business, especially a holistic medicine practice.
Think of it this way, if a business were a human body, then cash flow would be the blood flowing through every cell within that body. It affects every aspect of how a business is run and functions; either by causing clogs in the arteries due to not having enough blood/cash flow or by nourishing the body/business with a steady stream of blood/cash flow.
Understanding business finance
Knowing the importance of cash flow to a new holistic medicine practice is only the first step. Understanding how it works and what you can do to improve cash flow is the second step. Cash flow is affected by:
How much you sell
Monthly expenses
Waste
Investments
Unplanned-for expenses
So then how does a holistic medicine practitioner manage these areas in order to improve their cash flow and business stability?
These 4 tools can help your practice succeed
Technology has brought many tools, apps and systems to the table that improve how businesses function. A successful holistic medicine practice will require at least these categories of software.
Scheduling tools.

Credit card processing.

Accounting software.

Inventory management.
To help you maintain your cash flow and minimize your overhead expenses, the software and online programs/services listed here will be focused on quality software that is either free or has a low monthly fee.
1. Scheduling tools
There are a variety of scheduling tools and services available to medical providers. However, not all of these systems or services are right for a holistic medicine practice.
If you plan on being a sole proprietor homeopathic practice, you will want a service or system that is convenient, dependable and expandable. It should make it easy to schedule clients while you are ducking in and out with patients and have automated appointment confirmation and follow-up features. Some free software options that can be upgraded later are:
ClickBook
The free version of this product is designed for a small sole proprietor business that has fewer than 50 bookings per month.
This would work for startups such as a massage practice with only one therapist, for example. According to the American Massage Therapy Association's February 2017 industry fact sheet, the average massage therapist works 18 hours per week and that includes managing bookings, accounting, marketing, supply purchases, maintenance, etc.
ClickBook's free version includes email appointment reminders, smart scheduling and recurring appointments. As your business grows, you can increase the features this program has and the number of bookings by upgrading to the paid version for a monthly fee.
PracticeSuite
This free option is better for businesses that require insurance acceptance. Its ability to integrate with practice management and billing systems makes it more versatile than some of its competitors. The free version only allows 25 electronic insurance claims, as well as patient payments, so once your practice gets up and going, you might need to upgrade. This option comes with reporting tools to track system users, create super bills, and monitor basic productivity of your practice.
2. Credit card processing
There are many things to take into consideration when looking for a processing company, such as do they charge a percentage plus a per transaction fee? Yes, some companies (actually most) charge both of these fees. However, you can find companies that charge a straight percentage fee or flat per transaction fee if you know where to look.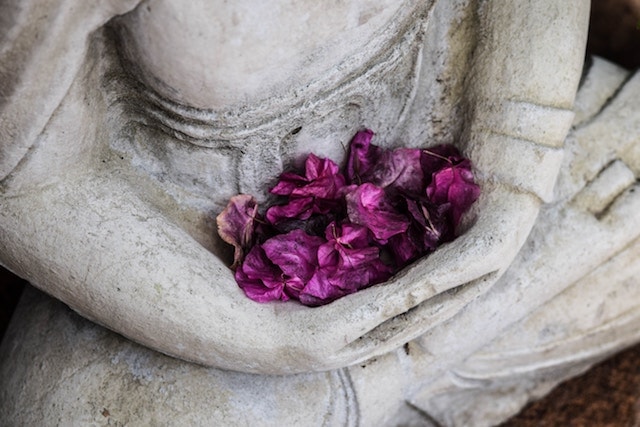 Liability insurance companies, such as Associated Bodywork and Massage Professionals (ABMP), work with companies in a variety of industries, including the credit card processing industry, to provide their members with special pricing. So, check with your insurer before signing up with anyone.
Companies like Square provide an easy and quick checkout from anywhere you might happen to be with minimal equipment to lug around or cables to trip over.
3. Accounting software
Bookkeeping and accounting tasks are time-consuming and require some accounting knowledge to keep you out of trouble with the IRS. And poor accounting practices are another reason startups close their doors. So if math and bookkeeping are not your cup of tea, hire a reputable bookkeeper/accountant to manage your business finances.
If you choose to do your own accounting, there are several online services to check into. You will need a basic understanding of accounting to properly and efficiently use these accounting programs.
Zoho Books
Zoho Books is created for small business with both basic tools for startups and advanced tools for when your company grows.
FreshBooks
Known for its user-friendly platform that makes it easy to use, FreshBooks works for the do-it-yourselfer who has a little accounting background.
Wave Accounting
This free online small business accounting software has been called, "Best Free Small Business Accounting Software" by BusinessNewsDaily.com because of its expanded free features.
Editor's note: For another option, check out GoDaddy Online Bookkeeping. You can organize all of your financials from one, easy-to-manage dashboard, get paid by your clients, track all sales and expenses, and more.
4. Inventory management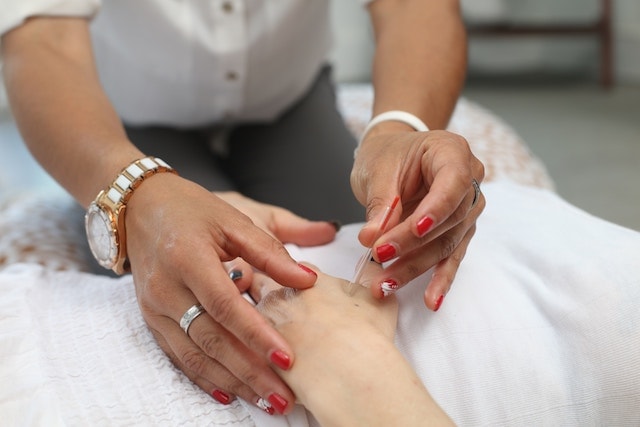 If you only plan on offering one or two products, you might be able to get away with using an Excel spreadsheet to manage your inventory. Or, if you opt for a scheduling program or service that incorporates billing and office management features, you might already have an inventory management option at your fingertips.
But, if you will be selling more than a few products and don't have an inventory management tool built into your other management software, you will want to add an inventory tracking system to your practice. This prevents, tracks, and monitors product waste, theft and reordering to make sure you have product on hand when you need it (and it helps with better control of cash flow).
A couple of viable options for your small homeopathic business are:
EZOfficeInventory enables you to place reorders and track assets and inventory. Includes a free, 15-day trial.
Made for a single user, ABC Inventory allows you to manage multiple warehouses, serial numbers and other inventory-related data.
Editor's note: Planning to sell supplements or other products online? Try GoCentral Online Store — it has scheduling, credit card processing and inventory management already built in. Along with a whole lot of other features you'll need to grow your holistic medicine practice — email marketing, social media integration and calendar syncing.
You can succeed in holistic medicine
Having a thriving holistic medical practice or business is about much more than getting your credentials and putting up a sign. To ensure that your business or practice will be around for years to come, you need to first arm yourself with the proper business tools to keep your practice flowing efficiently and harmoniously. Doing so will provide a stable foundation from which to grow, as well as minimize those cash flow issues that shut down 82 percent of new businesses.
Image by: Igor Miske on Unsplash