How a child's drawing launched Paper Clouds Apparel
Ever been moved to totally and utterly change your life? Phoenix entrepreneur Robert Thornton has. In fact, he started his business, Paper Clouds Apparel, on the strength of one transformative moment nearly nine years ago.
The start of Paper Clouds Apparel
What inspired you to start your company?
Probably going on nine years ago, I had the idea that would become Paper Clouds Apparel. I was visiting my parents in Northern California and saw a drawing hanging on the fridge. I asked my mom about it, and she had just taken a part-time job as a bus driver for children with special needs. One particular girl on her bus would draw on her ride to school and often give the drawings to my mother. I spent the whole night mesmerized by this drawing.
I was, at the time, a man without passion and had spent 80 percent of the past four years as a blackout drunk.
The next morning, I picked the drawing up off the nightstand and clear as a day, I felt a light bulb go off in my brain, like they have in cartoons, and I thought the drawing would look awesome on a T-shirt. At that moment, I knew I would spend the rest of my life showcasing artwork created by those with special needs on apparel and accessories.
Did you face any hurdles to starting up?
The biggest initial obstacle was funding. If I walked into a bank to inquire about a business loan, I'd tell the loan officer that I was going to donate 50 percent of the proceeds to special needs causes. Which is when the loan officer would tell me what an amazing idea I had and he wishes me the best, but a business that gives away HALF of what it makes is not likely to be able to repay any loan.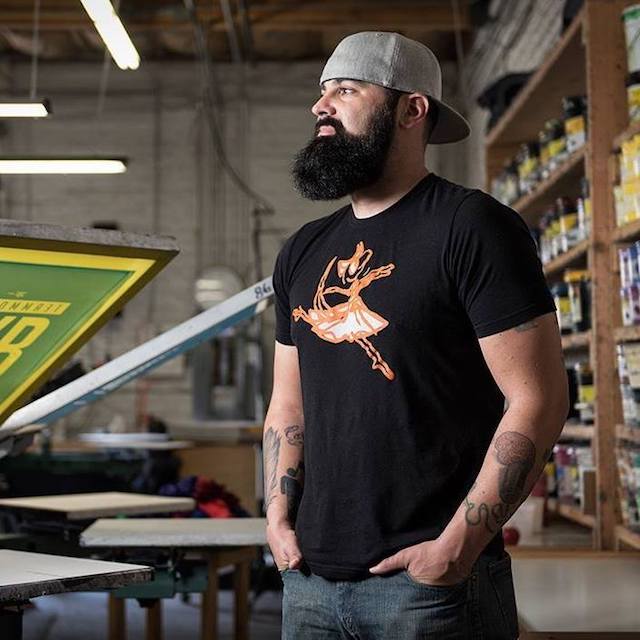 So for the next four years, I lived out of a duffle bag. My father was a foreman for a road construction company, and during the season I would be on the road, living in fleabag hotels and operating some piece of heavy machinery. When the season was over, I would call everyone I knew in Arizona and see if anyone had a room for rent. I'd sleep on the floor — my only big treat was that I would buy myself a new pillow each year and find a bartending job. Then when chip seal season started back up in California, I would head back West.
This went on for almost four years before I raised the capital to start Paper Clouds Apparel.
But, I truly had this burning passion to start my business, so the four years I was grinding were exciting for me. Each new day of work put me that much closer to my dream.
A unique entry in a crowded field
What sets Paper Clouds Apparel apart?
As far as I know, we are the only apparel company that features art created by individuals with special needs. We are also the only apparel company I know of that donates 50 percent of their proceeds to special needs causes or organizations. Plus, I am pretty sure we are the only apparel company that hires adults with special needs to fold and package EVERY shirt we sell.
Our mission is to make this world a better place — for everyone. Plus we love saying, "Make your clothing matter."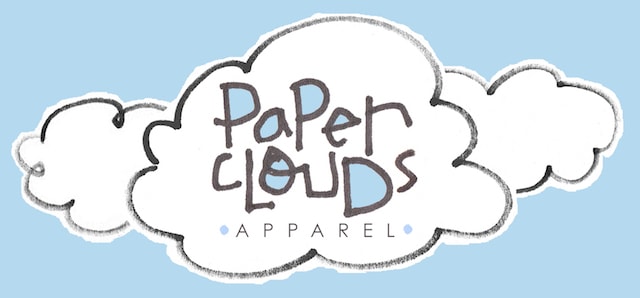 The tools that helped make it happen
What online tools do you use for your business?
This is the part where I wish I was much more tech-savvy than I currently am, but I'm getting ready to start some classes next weekend.
Obviously, the first thing I did after settling on Paper Clouds Apparel as the name was to go to GoDaddy.com  and make sure the domain name was available. Then I bought it and a business hosting plan.
I know ridiculously little about anything tech-based, but I had seen all the GoDaddy commercials. So I knew getting the site name was the most important thing — before we even had a business license or anything.
Even without having ANY clue about anything to do with websites or the internet, and typing at the rate of seven words a minute, I was able to get a domain name and hosting plan, and sign up on my own — which seriously is a huge feat for me.
Parting words from a sage
Got any advice for anyone thinking about starting a business?
A huge tip from my experience is to not allow yourself to overstress about things you have ZERO control over. I am still working on it, but I'm a million times better than I was. I spent so many sleepless nights because I would just lie in bed and freak out about absurd shit that was never going to happen. Just let it go!
Unless this idea is your complete passion — you eat, sleep, breathe this business — then don't become an entrepreneur.
This is especially true if you're a person like me, who doesn't come from money, so any risk puts you in a situation where you could be homeless if you fail. In that case, the business better be the thing that excites you when you wake up and the thing you think about when you go to sleep.
What's made the difference for you?
You gotta have grit and the ability to deal with disappointment, sleepless nights and going to bed hungry. But if you don't care about your personal status when you are on the grind, then take the leap. Do it now!
Thanks for taking the time to talk with us, Robert — you are inspiring. Visit Paper Clouds Apparel or follow them on Facebook, Twitter or Instagram.