How I found my calling as a mental health counselor
You can be whatever you want to be when you grow up, they said. OK then, said I. I think I'll be an animal-assisted mental health counselor who heals the world by bringing animals, nature and humans together for wellness.
Well that sounds awfully neat, replied the universe (with equal parts enthusiasm and apprehension). Good luck with that one though kid, you're on your own.
This conversation with the universe sums up my journey of career development: a heady mix of passion, innovation, encouragement, exasperation, loneliness and countless unknowns. My clients and I refer to this type of career-related wandering as the "blank canvas effect." It's amplified for those like me who choose careers with no step-by-step guide for where to even begin.
The "blank canvas effect" refers to the anxiety that comes from standing frozen in the presence of millions of possibilities.
So as I sit in my office looking at my business card that clearly reads "Adventure Therapist," having a moment of arrival that often seemed impossible, I'll reflect on a few key moves I made on the climb towards my version of success.
6 tips for finding your dream career
If you only have a general idea of what type of work you'd like to do, follow these tips to find your way to a career you'll love.
Learn the lingo.

Study others' paths.

Use your resources.

Listen in on social media.

Attend association events.

Use informational interviews.
First, let me tell you a little bit about adventure therapy because it is obviously awesome.
What is an adventure therapist?
Adventure therapists are those with a clinical licensure (Licensed Mental Health Counselor, Clinical Social Worker, Psychologist, etc.) who believe that human development peaks during moments of challenge and meaningful experience.
We share a belief that fewer important insights are made during times of passive learning, biased interpretation or excessive venting.
Based on this theory, adventure therapists aim to create intentional opportunities for learning through challenge. Dr. Maurie Lung, my teacher in adventure therapy, demonstrated this concept to me using the brief adventure therapy intervention I'll lead you through now:
Cross your arms. Feels pretty comfortable right? Look down at which arm you automatically placed on top. Now, purposely switch your arms so they're crossed with the opposite arm on top. Go ahead.
It feels at least mildly awkward and uncomfortable because it's unfamiliar.
This is the exact space to which adventure therapists attempt to bring their clients: the challenge zone. The challenge zone is that sweet spot between the comfort zone and the danger zone where we are vulnerable, unsure and open. The zone where we are still safe but definitely uncomfortable is where most of our important growing happens — we make connections through novel experiences. We learn things about ourselves we never knew when we try things we've never done before.
Finding the challenge zone
Adventure therapists will employ various techniques, depending on their expertise, to facilitate this level of safe challenge. Some examples:
Problem-solving puzzles
Team-building dilemmas
Rock climbing
Camping trips
Animal-assisted activities
Ropes courses
Sometimes the adventure can be grounded in the process of forming a genuine relationship with one's therapist. For me, adventure therapy translates to walking with my clients in the park while we talk, a beautiful metaphor for partnering while simultaneously actually meeting their goals to be more active instead of just talking about it.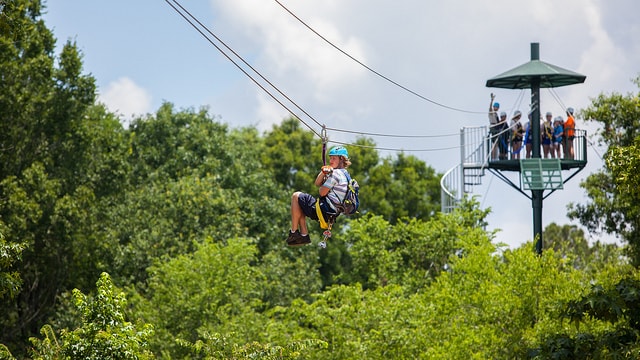 I also love to integrate mindfulness into my sessions — stillness tends to be the greatest challenge of all for most of us. Comrade, Life Adventure Counseling and Consulting's very own therapy canine (and my best friend for over nine years now) also joins me in the therapy office.
Our therapy dog, Comrade, takes the edge off the discomfort for some and creates a welcome challenge in communication and empathy for others.
While the professions within adventure-based therapy are gaining momentum and members, to my knowledge, there still isn't a generally recommended process for how to join.
Editor's note: Take control of your online identity with your own personal domain name (e.g. yourname.com). You can point it to anything you like — an online portfolio, for example, or your LinkedIn profile. Use it to direct grad school entrance committees and potential employers to all your info in one place.
6 tips for finding your own path
Adventure therapists are some of the most warm and inviting people on the planet. However, aspiring therapists and others exploring integrative career paths will have to blaze their own trails — at least most of the way.
Here are some pieces of the puzzle I found along the way to my career.
1. Learn the lingo
Do extensive online searches exhausting all of the keywords you already know for a profession you're interested in. Look for words you're unfamiliar with and keep following search results until you feel more familiar with the words you see.
For example, doing a general web search on "adventure" and "therapy" might lead you to uncover the difference between adventure-based therapy (what we have been talking about so far) and therapeutic adventure (when similar activities are implemented in settings other than psychotherapy and usually facilitated by professionals like educators who are not licensed therapists).
This is a subtle but important distinction. Collect words and make yourself a vocabulary list so that when you do approach others during interviews or networking opportunities, you can follow and participate.
2. Study others' paths
Using LinkedIn or online journals, find a few people who have your dream job. There are also marketing sites that can help you find service providers in various professions. For example, PsychologyToday.com has detailed profiles for thousands of psychotherapeutic practitioners, and provides a way to contact each.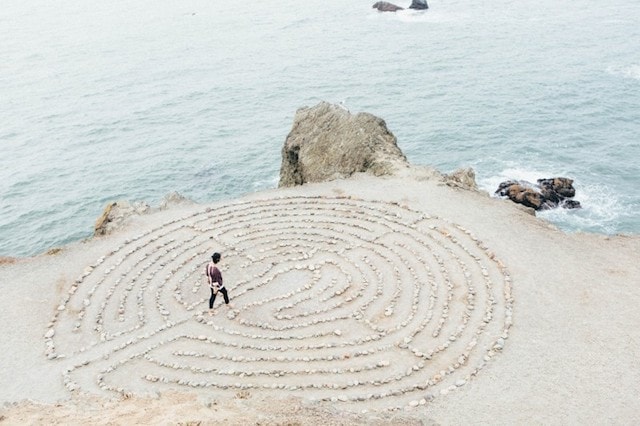 Using LinkedIn or their own websites, find out which educational programs they attended, and narrow in on the steps they took. If it is possible to reach out to that person with a couple specific and pointed questions, do so. You could also use their academic institutions' directory to contact the program chair. He or she will be prepared to answer questions about the educational program and preparation for associated careers.
You could also search for your dream job or similar positions on job sites like Indeed. Even if you aren't yet ready or qualified to apply, you can use the job description and even the contact information to familiarize yourself with the position requirements.
3. Use your resources
There are likely many people in your area who know more about different aspects of your career path than you. You can use your school's faculty directory online or your local chamber of commerce websites. Call or email around and ask to have a conversation with a professor or local professional. Even better, ask if you could shadow them for a day. Prepare a couple of specific and thoughtful questions that will help you decide on your next steps.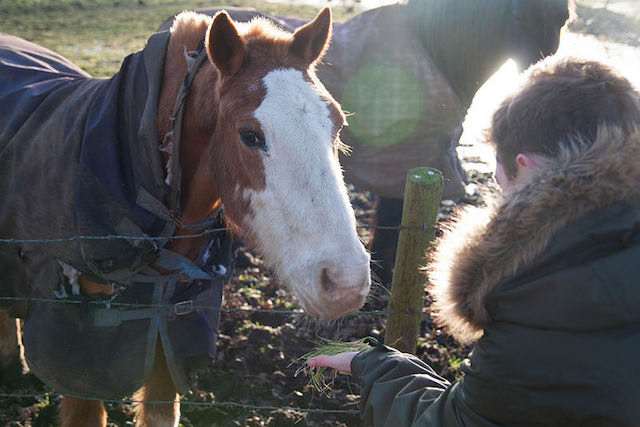 When I was in college, I knew I wanted to be an animal-assisted therapist, but I didn't know exactly which type of licensure would suit me best. So I searched and asked around and found that a lot of the equine-assisted therapists shared a background in occupational therapy. I turned to my web search engine again and looked up professional occupational therapy associations, using directories to find one in my area.
Then, when I reached out to area therapists to request a job shadow, I opened with: "I found your practice through the Association for __________." This approach helped me to rule out areas that weren't the best fit for me, and to strengthen my sense of professional efficacy.
4. Listen in on social media
It sure seems like everything is on social media. Search for Facebook groups and MeetUps of professionals in your chosen career path. You can follow posts on the pages to get a feel for what that profession is talking about and doing on a daily basis. You could also politely reach out to someone in that group to ask them about the path they took to get membership into the group and to their profession.
5. Attend association events
As life-changing as the internet is with all of its endless and empowering information, meeting in person still really makes a difference. And while you're doing your online searching, you're likely to find the organizations that unite members of your profession of interest.
A web search on adventure-based therapy will bring up pages associated with the Therapeutic Adventure Professional Group (TAPG), a subgroup of the Association of Experiential Education (AEE).
On large association websites, you will find membership information and event calendars for everything from small local networking events to annual international conferences. In my experience, using these websites to find events, and using the events to connect to people is crucial to finding your place in a career.
6. Use informational interviews
This is the single move that contributed the most to my career success, and I cannot rave about it enough. As you "meet" people — either online or in person — through any of the steps I've mentioned, you can ask to set up an informational interview. I think I've used a line like this before:
"I found your company online and have read about your mission and services on your website. I find your work so inspiring, and am considering entering the profession myself. Would you be willing to schedule a brief informational interview with me so that I can learn more about your unique and exciting program?"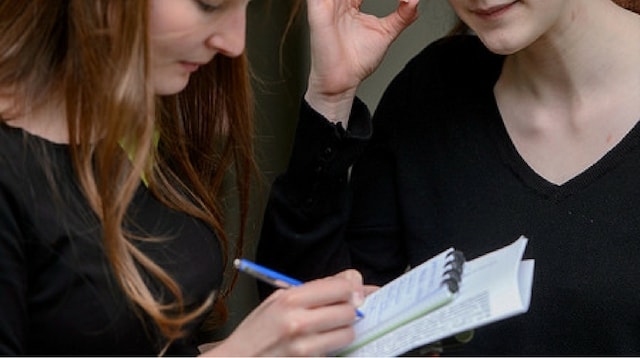 I've also read up on professors' research — you can often find their curriculum vitas (CVs) on their academic institutions' websites — before contacting them for informational interviews to learn more about their work and the program. This type of interview can be completed in-person or over Skype and is a brilliant way to network.
I credit this informational interview approach with almost every educational program admission and occupational position I've ever had.
When you express authentic interest and preparedness, your resume floats to the top of the list. Little-known secret: when I contacted Life Adventures for a job, I was told there weren't any open positions. I asked for an informational interview anyway since the practice was so exciting to me, and by the end of the interview, I was handed a contract.
And that's how I became a mental health counselor
I hold closely the knowledge that our careers are adventures, and adventures are journeys. Openness to ongoing challenge, unforeseen opportunities and change keeps us connected to our authentic self, which is always growing and changing. In graduate school, I learned that a lot of career success is dependent on happenstance. In other words, preparation counts, but learning to be OK with the unknowns is what allows the adventure to unfold.
Just graduated? Read this post for essential strategies on landing your first job.
Image by: VisualHunt