How to be a digital nomad that gets sh!t done
If you've taken that bold leap and learned how to be a digital nomad, good for you — the world awaits. Studies suggest that of the 89 percent of digital nomads who have been active for six months or more, the vast majority have no plans to stop — at least not for the foreseeable future. That said, being a globe-hopping freelancer must be thrilling, rewarding and fulfilling in equal measures.
But while many people feel figuring out how to be a digital nomad is the most challenging aspect of all, it's the remaining successful (or at least, buoyant) part that often proves the biggest obstacle.
To keep your workflow steady and the money rolling in so you can pack up your laptop, pull out your passport and migrate to that next big adventure, remaining consistent and productive is essential.
Managing your time and making sure you're able to focus while your globe-trotting can be tough, but these top productivity and time-management tips for digital nomads are here to help.
Related: Digital nomad lifestyle Q&A with Jon Brown
Try the pockets-of-time technique
First of all, managing your time well is the key to striking the perfect work-life balance as you master how to be a digital nomad. If it's all work and no play, there's little point in being a traveling freelancer, and if it's all play and no work, you will cease to be a traveling freelancer — it's that simple.
That said, to help you manage your time on a sustainable basis, you should try something that we like to call the pockets-of-time technique, and it works like this:
Phase 1
Sit down and study your work calendar. Now, look closer. Think about the times within the next two weeks that you anticipate being in transit, waiting to start an activity or for your laundry to finish (you get the picture).
These small but consistent pockets of time will empower you to drill down into your schedule and pencil in time to send emails, make pitches, check website security, make progress with projects, meet deadlines, set up calls, perform edits, etc.
Phase 2
Expanding on phase one, once you've taken a solid gaze through the organizational looking glass, sit down and create a sub-schedule alongside your primary one.
Identify regular pockets of time (patterns that are usually associated with your travels) and consistent pockets that you can dedicate to tackling particular work-based tasks. Document daily or weekly milestones you would like to achieve within each of those time pockets — even if it only amounts to six hours per week — as long as you set realistic deadlines and you're able to live, that's ample.
While this may sound like an obvious activity, you'd be amazed at how many people discover how to be a digital nomad, yet bumble through their days, barely scraping deadlines. By adopting the pockets-of-time technique as a part of your newfound nomadic lifestyle, you'll be able to keep your workflow as well as your cashflow consistent while being better equipped to deal with any unexpected work-based emergencies.
Create the right environment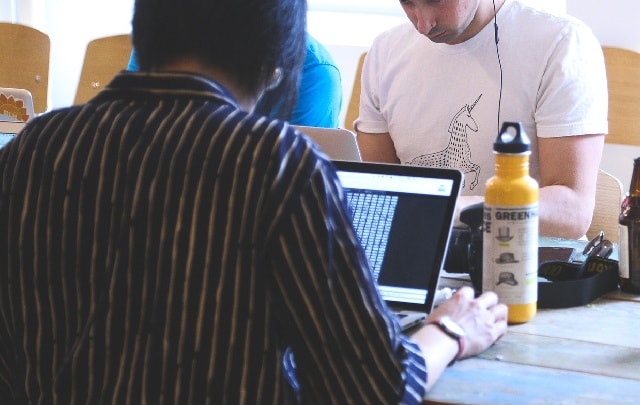 When you're grinding down, the last thing you want is to feel unmotivated and uncomfortable. It's a surefire recipe for achieving, well, nothing.
That said, when you're picking a work spot, it always pays to find somewhere with an inspiring view, that's not saturated with noise (unless that helps you to concentrate, of course), has a steady WiFi connection and affords at least some element of comfortability.
First of all, to help you create a working environment that is comfortable, productive and relatively distraction-free, you should get yourself a portable mouse, a roll-up keyboard and a retractable laptop stand, as this will ensure you maintain a good posture while gaining the ability to work comfortably.
To help you in your quest for a productive remote working environment, here are some other helpful hints:
If you're parking yourself in one place for longer than a week, renting a spot in a cost-effective co-working space will prove excellent for productivity while helping you to meet fellow locals or nomads that could potentially enhance both your professional and traveling life, significantly.
Wherever you are in the world, make sure that you source a spot that either faces an inspiring view or ensures that you'll be facing away from potential distractions that might hinder your productivity.
If you're traveling with others when working, only tell one trustworthy person where you're going to be for the day (in case of an emergency) to prevent people from wooing you away from your work. And choose somewhere that's quiet and off the beaten track, for the same reason.
Invest in some good quality noise-cancelling headphones to drown out any unwanted noise while listening to some motivational music or an educational podcast.
Eat and drink high-productivity foods including nuts, fish, eggs and green tea, as these nutritional gems are proven to help boost focus and motivation.
Oh, and if you're in transit and you're able to work offline a little, your headphones, a bottle of water and a high-productivity snack will make valuable companions.
Work with the right tools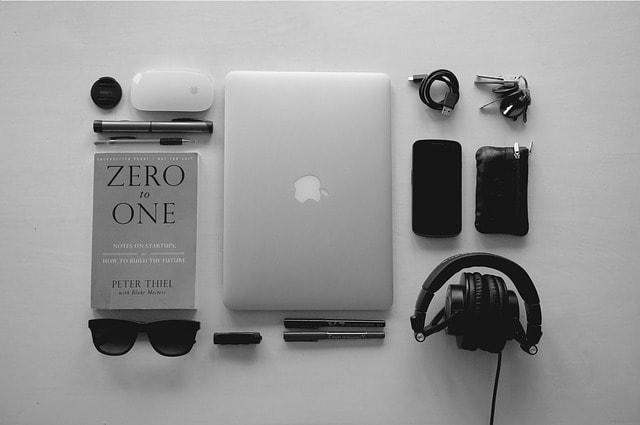 In our ever-evolving digital age, there are a host of accessible tools that can help you manage your time, encourage motivation, and help you stay focused. Here are some of the best tools once you discover how to be a digital nomad:
Office 365
Boasting the latest and best versions of Microsoft's most prolific platforms including Excel, Word and Publisher, a comprehensive Office 365 package will not only offer you the tools to deliver your best work, but its latest developments will help you to collaborate remotely and in real-time with others, boost productivity levels and keep your communications secure, wherever you are in on the planet. To learn more, check out:
RescueTime
This intuitive and easy to use application serves up insightful data based on your daily activity, efficiency and habits — perfect for helping you to identify those all-important pockets of time.
Flowstate
Somewhat radical, this is particularly great if your a digital marketer or writer, as this app will start to delete your words if you become distracted and stop typing for too long. Being pushed into your discomfort zone can be an excellent way of getting things done and remaining motivated. This clever concept plays on that very notion.
Headspace
Meditation is proven to boost productivity. That said, Headspace is an app that you can use anywhere in the world, guiding you through 10 invaluable minutes of meditation a day, and will invigorate your mind, helping you to maintain a level of focus that will make you a sustainable nomadic success.
Buffer
As you will be aware, marketing is essential to a freelancer's ongoing success. An easy to use scheduling tool, Buffer will allow you to pre-schedule social media content on a variety of platforms to keep your promotional activities ticking over while you're out there looking at temples, scuba diving, trekking, zooming down a mountain or chilling on the beach.
Use these tips to be a digital nomad that gets sh!t done
Stepping into the sandals of a digital nomad is one of the most rewarding thing you'll ever do. By following these tips, you'll be able to stay focused, remain consistent and continue making globe-trotting memories, year after year.
Image by: Photo by Lucian Novosel on Unsplash