How to blog on Facebook to increase engagement
For bloggers, the old adage has always been about cross-posting everything, but only teasing readers into visiting your website to read the entire post. The trend on social media these days, however, has been to get everything in one place without having to click a million different buttons. If you're looking to increase engagement with followers on Facebook, this means learning how to blog on Facebook, using their platform Notes. And yes, GASP!, that means they might not even make it over to your blog in the first place. If engagement and more followers is your goal, though, this might not be as scary as it sounds.
Editor's note: Not enough hours in the day to work on your social strategy? No problem! Let GoDaddy Social do the work for you. 
Why you should blog on Facebook
Here's why you should be asking how to blog on Facebook: readers are probably already on Facebook, scrolling on their phones. While it's true Facebook isn't a traditional blogging platform, it is a fabulous place to share all of your awesome content. Odds are, if you're just sharing links, you aren't getting many clicks — let alone engagement.
Think about it, what do you do on Facebook? You look at funny photos and memes, watch cat videos and the ones with killer recipes, and read little nuggets of news — just enough for conversations. Am I right?
How often do you actually click away from Facebook to read more? Not that often. Sure, you might tell yourself that you want to read more of some kickass website later, but nine times out of 10 you're sucked further into the Facebook rabbit hole. You never make it to the sites you're reading about. That is, unless you find something that resonates. So much so that you can't help but rush over to that website and gobble up every bit of goodness.
And that's the real reason you should be blogging on Facebook. You have to show your readers that you're so freaking amazing, they simply HAVE to get to your website and stalk you — er, I mean read — everything you've ever written.
Doing it right: How to blog on Facebook
Not sure where to start? You have a few options.
Notes
Make sure to use the Notes section of your Facebook page. (Did you even know there was a Notes section?) Yep, on the left-hand side of your page is a link for Notes. As far as I've seen, there isn't an option to add a note from a mobile device to a fan page. Once you're there, here's how to blog on Facebook:
Click Notes. You'll see Add Note.
Click Add Note. A window opens that lets you Drag or click to add a photo.
Add your title and begin writing your note.
After you have written your note, save it as a draft or publish it.
Voila! You just blogged on Facebook. Want to try your hand a different method? Keep reading.
Facebook Instant Articles
The app Facebook Instant Articles lets you blog directly on Facebook. It's now open to all publishers, and as the landing page proclaims, "Publishers of any type, anywhere in the world can deliver an incredibly fast and immersive reading experience for people on Facebook."
Facebook Instant Articles claims that 70 percent of people who start reading are less likely to abandon the piece. Meanwhile, 20 percent more articles are read by publishers using this app.
But, since it's judge by Facebook and not an independent third party, these numbers could be biased. With that out of the way, here's how to get started:
Go Facebook Instant Articles, and then click Sign up.
Choose your Facebook page for posting articles.
Select By proceeding, you agree to the Instant Articles Terms.
Let Access Instant Articles Tools redirect you to a page that telling you how to write articles that will be visible on Facebook.
And that's it! Two sure-fire ways to effectively blog on Facebook. The third, and final, option is a little less bloggy, but still a possibility.
Status updates
On your Facebook fan page, you can post a status update with up to 63,206 characters. Some experts believe that 40 characters or less with a link to the post is the better option here. Others contend that writing the whole post here is your best bet.
Just remember, these typically provide a summary for your post and a link to read more. The trouble with these apps is that Facebook loves Facebook. Using these apps might lead to low engagement and low clickthrough rates. The cure for this, according to most bloggers I've spoken to, is to forgo share apps, and instead post a picture from the blog article with a link to the post within the description.
I've also seen bloggers post images and use the descriptions to write most if not all of their blog article in the space allotted.
Pros and cons of blogging on Facebook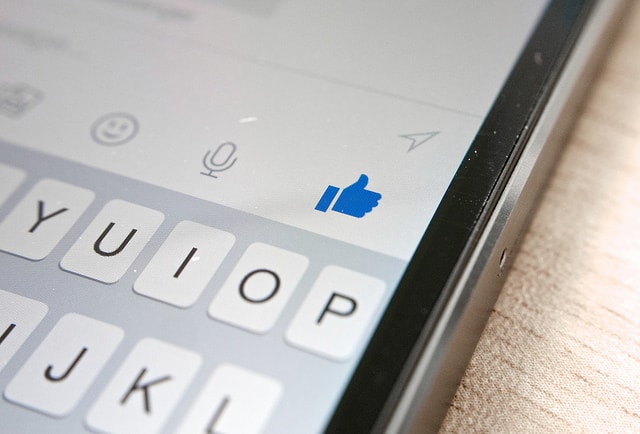 Once you figure out how to blog on Facebook, it's not like life's perfect. There are still upsides and downsides to consider as you move closer to success. Here are the pros and cons you should weigh:
Pros
You might see a spike in engagement, likes, shares, etc.
If you're using keywords your ideal readers are searching in posts, you might show up higher in Google searches.
Because you'll have access to a large audience, you could quickly earn credibility and stand out as an expert in your field.
You can develop a stronger following, and this could land you some opportunities for sponsored Facebook posts.
Cons
There's no incentive to visit your website. If you give away all your goods on the page, someone would really have to like you to visit your site.
You can't add as many images to a Note as you can a blog post.
Your post won't have a permalink.
What's the better way to blog on Facebook?
Is there really a right way or a wrong way for how to blog on Facebook? The jury is still out. My philosophy is trying it all until you see what works. I think writing Notes on Facebook is a good way to test content and interact more with fans. You might get feedback that helps you re-write or add to posts that go on your website.
Also, continue sharing links for posts from your website on your Facebook page. I like the idea of sharing images and adding links to the blog article in the description or comments. I've noticed a better clickthrough rate and higher number of impressions of my posts, compared with simply writing a teaser and linking alone.
Editor's note: Using Facebook alone to blog might not be enough to hold your following's interest. Be sure to have an actual blog set up and try your best to route readers to your site. A WordPress Website from GoDaddy is a great way to get started!
Then again, I get my best engagement when I'm paying to play on social media, unfortunately. Perhaps this is something I'm doing wrong, but it's what I'm experiencing right now. I'm still testing and playing in hopes of finding that golden recipe for success.
Your truest fans are going to show up on your website no matter what you do. Posting in a variety of ways on Facebook could just be what you need to do to get access to those fans who otherwise may have never learned you exist.