How to build a family health practice website
Having a family health practice website might seem like a nice marketing tool, but it's also a way to free up staff time and meet the requirements for reimbursement from the Centers for Medicare and Medicaid Services (CMS).
Websites for physicians used to be "nice-to-have" assets used to reach out to the community and help patients find your practice. With the Affordable Care Act (ACA), websites are now required for physicians so they can continue to receive CMS reimbursements. This is part of what the ACA calls "meaningful use."
You can't just use any web developer to set up a family health practice website; you need to work with companies that understand the dynamics of setting up a patient portal. These portals allow patients to interact with your staff through your EHR system, which is crucial for doctors, both for reimbursements and for proper record keeping. The current guidelines are laid out in detail for providers by CMS.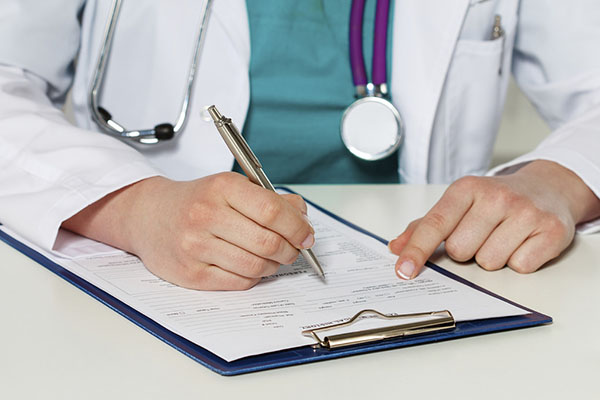 Working through the complications
Linda Girgis, MD, a family health practitioner from South River, N.J., agrees that setting up a family health practice website is more complicated than for most businesses. Her practice, run jointly with her husband, Moris Girgis, MD, sees thousands of patients annually. She says:
"We created a website for our practice in order to be able to give information to our patient — educational and practice updates. Additionally, we were implementing a patient portal and needed a website to allow this to happen."
Dr. Girgis sees improvements for patient care and staff resources. "The benefits are that patients can use the patient portal to schedule appointments and request refills. This saves the phone lines from being tied up and frees up time for the staff and patients alike."
Patient portal sites aren't as simple as throwing up a WordPress site and optimizing for search engine optimization (SEO). You need to integrate with your EHR system. Every EHR system in the U.S. was created on its own platform so you can't just integrate into any patient portal system; you need to ensure compatibility and make sure the patient portal meets your practice's needs.
"Actually, we have had a very difficult time integrating our website to our EHR system," Dr. Giris says. "We plan to start over with a brand-new practice website. This [new] site will be more interfaced with our EHR and will give patients more functions that they will be able to utilize."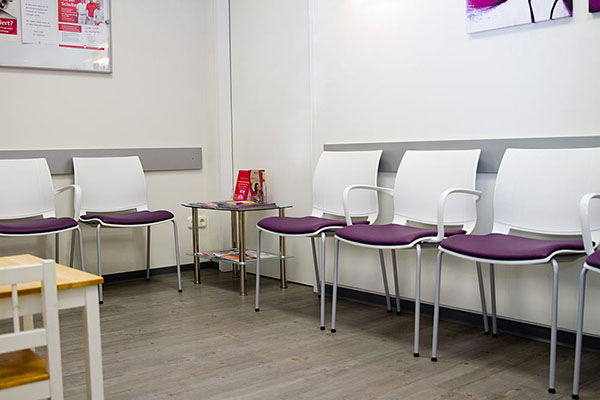 Checklist for updating a family health practice website
Want to add to or update you family health practice websites? Consider this checklist.
Choose a web developer who understands patient portal development — not just good web design and user experience (UX).
Make sure the patient portal can be easily updated as new stages of meaningful use are phased in by CMS.
Make sure the patient portal integrates with your EHR system.
Think about the marketing aspects, such as what you want to say to your patient community and how you want to present your practice to potential new patients.
Layer in SEO techniques to improve being found by potential patients during web search inquiries.
Part of what you'll need to do is think about the services your practice provides. For instance, Girgis Family Medicine offers a special service for those who need immunizations for travel, and they feature this information on their site.
You also need to think about the look and feel of the site. Do you want to be more warm and welcoming or more professional? Do you have visual assets such as a logo and nice photos to include? Remember, you are designing from the patient's perspective so skip clinical images that can be disturbing to patients. Even avoid using the color red — which many associate with blood.
Separate your blog from your family health practice site
Dr. Linda, as she is commonly called, is a prolific writer who provides a voice for physicians via social media and her blog. She was recently named one of the Top 5 Women in Healthcare Blogs and has an active following on Twitter. But she carefully keeps her physician blog separate from her practice site. As she explains:
"I created a separate blog because it was less relevant to my patients. The audience for my blog started out as healthcare professionals. In recent months, patients have started following it as well. However, the initial goals of the blog were not necessarily marketing my practice or being a reference source for my own patients. Also, my blog has become a showcase for some of my writings and the books I have written. I don't feel it is appropriate to be marketing these on the practice website to my own patients."
Clearly, physicians have a lot to think about when establishing a website for their practice. Follow the list above and network with local physicians to learn how they implemented new sites. Your goals are to streamline patient communications, meet meaningful use requirements, integrate with EHR systems and showcase your practice. It will require thought and the help of healthcare IT professionals to do it well.