How to build a local food delivery website
Local food delivery is a huge business for restaurants. According to a study by Toast, a restaurant POS system, the average online ordering check size for delivery and take-out orders are 23-percent larger than in-store check sizes. The success of this revenue stream can often make or break a new restaurant.
With the rise of online ordering services such as UberEats, Postmates, Amazon Prime Now, GrubHub, and many others, customers are getting local food delivery now more than ever. Online ordering is actually growing 300-percent faster than in-store traffic.
These third-party services are great for restaurant owners because they do most of the heavy lifting for you. They provide the software, help set up your menu, send customers your way and even deliver the food.
However, these services might not be right for your restaurant. What if you don't want to be giving away a percentage of your profits, can't pay a monthly subscription fee, or just need something a little more customizable to fit your needs? In this situation, you may want to build your own food delivery website.
It's not as complicated as it might seem, and it could end up being more profitable in the long run.
Step 1: Pick a platform for your food delivery website
The first step is to decide what platform you will use to build your website. Your level of technical knowledge and any previous experience you have will likely play a role in which platform you choose.
WordPress is one of the best website-building options to use for a food delivery website. Why?
It's the most popular content management systems.
It's affordable (or free).
It's flexible.
It's also really easy to learn how to use.
If you're having trouble with it, there's a ton of free articles and videos online to help you out. And if you go with GoDaddy's WordPress solution, you'll have access to 24/7 customer support.
Step 2: Set up your domain, hosting and email
Now that you know how you'll be building your website, you need to purchase a domain name and hosting plan, as well as set up your email account.
Choose a domain name
Choose a domain name that matches your restaurant's name.
If it's taken, try adding your city/town name into the domain to differentiate it. Using your country's domain extension (e.g., .ca for Canada or .au for Australia) can look good for a local restaurant; however, it's also a good idea to own the .com version of your domain, as most people are used to typing that into their web browser.
For more info, check out this post about different domains for the food and hospitality industries.
Now give it a go:
Get hosting
Once you have a domain name, it's time to choose a hosting plan. Since you're using WordPress, find a hosting provider that has a Managed WordPress hosting plan. These plans are made for WordPress and are often easier to set up, faster and more secure.
Set up domain-based email
Finally, you'll need an email address anchored by your domain name (e.g., hello@restaurantname.com). When you are sending email and online ordering notifications to your customers, having a branded email address instead of an @Gmail or @Outlook address will look much more professional.
Step 3: Find the right theme for a local food delivery website
Now you need to find a WordPress theme that's going to help you get the most orders for local food delivery. Doing a quick Google search will give you an idea of how many places there are to find WordPress themes. Some of the best include ThemeForest, Elegant Themes, StudioPress and WooThemes.
Try to find a theme that is already integrated with WooCommerce since you'll be using it for the online ordering portion of the website.
Design-wise, use a theme that is easy to navigate, incorporates bold call-to-action buttons for ordering, and has plenty of space for large imagery.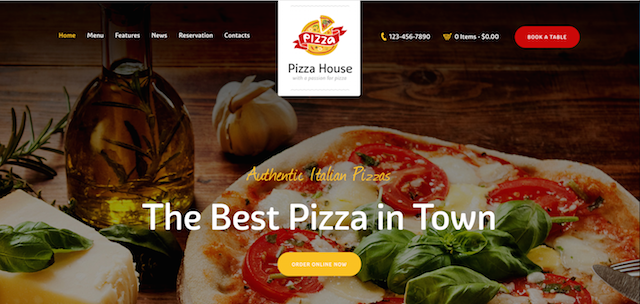 Step 4: Set up WooCommerce for ordering
Setting up WooCommerce on your website is a fairly quick and easy process. However, customizing the look and checkout process to be exactly how you want it can be quite complicated. If you're not comfortable doing this yourself, consult a professional developer.
1. Create your WooCommerce account
Create a free account with WooCommerce and download their plugin.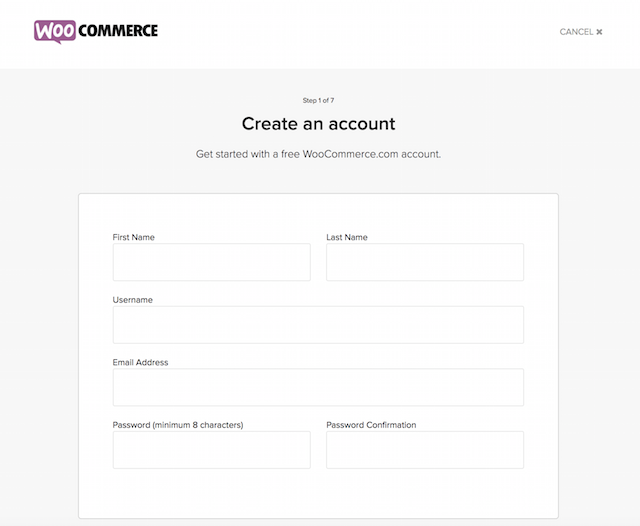 2. Add the WooCommerce plugin to your WordPress website
Then simply go to your WordPress dashboard, select "Plugins" and click "Add New" to upload the plugin to your website.
There are several settings and options you will need to go through. You'll need to set your location, tax information, currency, email notifications and checkout process. If you have any questions about them, consult this guide.
Make sure to customize the email notifications that you send to your customers after they place a local food delivery order. Include average delivery and/or pickup times as well as a phone number to reach you at if they need to modify their order.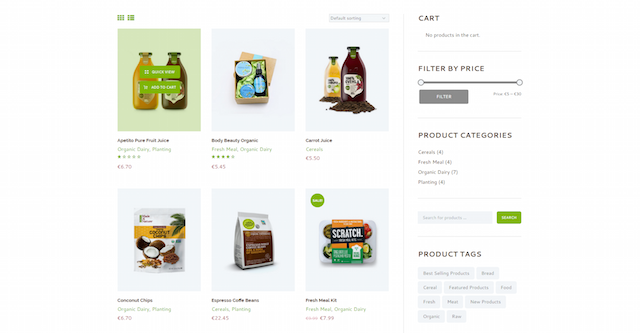 3. Choose payment options
One of the key benefits to using WooCommerce over a third-party online ordering service is that you have the option to choose your own payment processor. They currently have 145 payment gateway extensions listed for you to use. Keep in mind you don't need one if you're only accepting payment in store or through your delivery driver. If you are using an extension, you will need to install an SSL certificate on your website.
4. Add products
Once you have your general settings and payment options sorted out, you can now create your food items for purchase. Go to "Products" and click "Add Product." Here you will set the name of each food dish, write an effective product description, include ingredients, add photos, and set your price.
Start taking food delivery orders!
Now that you have your restaurant's menu in place and your payment processor setup, you're ready to start accepting orders through your local food delivery website.
Do these 5 things (some are even free!) to make sure hungry diners find you.
Grow your food delivery website
Although you've set up the basics, there are still plenty of ways to take your local food delivery website to the next level. Customize the checkout process so that customers can order with one click, allow customers to create accounts and save their payment information for future orders, and even integrate with a POS system to connect your online and offline restaurant.
Building your own local food delivery website that allows you to take orders and process payment can save you money by eliminating the need to pay for third-party services. If you follow the steps listed above, you can customize the user experience for customers and create a website that simplifies the delivery process for you.
Image by: USDAgov via Visualhunt / CC BY