How to delete a Tumblr blog when you're ready for something bigger
Let me see if I can read your mind. You started a Tumblr blog. You thought it was cool. You got really into it, and started enjoying the task of blogging regularly. Then at some point, you hit a brick wall. You realized that you can't go to the next level of success you would like to enjoy with Tumblr, and you're ready for the big guns. Sound familiar? When you're ready to hang out with the cool kids with a custom domain and a sexier, er I mean more grownup blog, it might be time to learn how to delete your Tumblr blog. If that time is now, you're in luck, because below I've got the steps you need to take to do just that!
Create a WordPress account to save your goods
Assuming you want to keep the golden nuggets you wrote, you should import your Tumblr blog into a WordPress blog before you delete it from the Tumblr platform. WPBeginner has a great post about just how to do that here.
How to delete a Tumblr blog
If you already have some form of a backup of your content, or are just really ready to get that Tumblr blog gone forever, just follow these steps.
Log in to your Tumblr account.

Click on the profile icon.

Click Settings.

Click Delete Account.

Verify with email and password.

Click Delete Everything.
Easy-peasy! Check out the step-by-step guide for how to delete a Tumblr blog below (complete with screenshots), followed by a quick walkthrough on what to do if you have multiple Tumblr blogs and tips for starting a grownup blog.
1. Log in to your Tumblr account
Log in to your Tumblr account like you normally would, and you'll end up at your dashboard.
2. Click on the profile icon
Next, click on the little human-looking icon in the upper, right-hand corner.
3. Click Settings
Once you've clicked on the person icon, click Settings. You'll be directed to a page with relevant account info.
4. Click Delete Account
Scroll down the page until you see the option for Delete account. Click it.
5. Verify with email and password
If you really want to delete your Tumblr account, you'll have to verify with your email and password. If you click Nevermind, you'll be directed back to your account page. Since we're trying to delete the blog, go ahead and enter your information.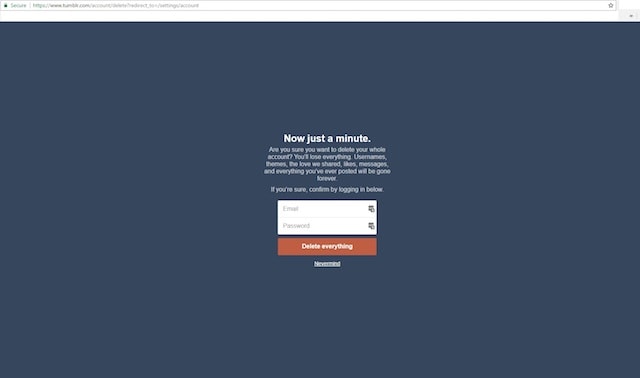 6. Click Delete Everything
Click on Delete Everything to get rid of your Tumblr blog.
Ta-da! It's gone forever!
Multiple Tumblr blogs
If you have multiple blogs on your Tumblr account, your steps will look just a little different. Here's your walkthrough if you got all crazy-like with the blog creation situation:
Log into your account on Tumblr.
Click the little human icon to get to the drop down menu, and click the gear icon to see your settings.
Now, you will choose the blog you want to delete from the right side of the window under the heading Blogs.
Once you select the blog you're so over (let's call it BlogName), it will give you a new button that says Delete BlogName.
Steps five and six will be the same as above, only instead of your account being deleted, it will just be the blog you selected that will be removed. Your account should remain intact.
If you have multiple blogs to delete from your account, you will need to repeat the process over and over until everything you want deleted is erased from the webosphere.
Set up a grownup blog
Now you've mastered how to delete a Tumblr blog. Congratulations! It's time to step up your blogging game, and the best way to do that, hands-down, is with a WordPress blog. I'm probably biased — and it could have something to do with spambot bastards nearly killing my blogging business — but I still by the fact that WordPress is king for bloggers.
If 75 million other people are on WordPress, they must be doing something right, right? Right! OK, just go with me on this. WordPress wins, and let's keep this train rolling.
WordPress for bloggers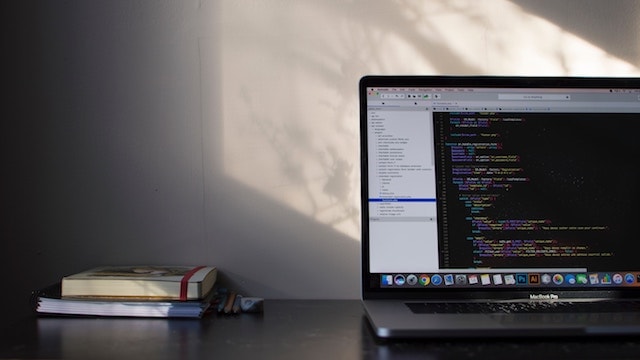 Now that you're onboard with a grownup blog, you need to make sure you pick a platform that works for all your blogging needs. Speaking of which, I'm going to take a quick moment to shout out GoDaddy's Managed WordPress. Full disclosure, this is actually what I use to host my Famous Ashley Grant blog. Yes, really! Why? Because I love it. (And no, the company did NOT pay me to say this.)
What I love about Managed WordPress from GoDaddy is that it's easy and quick to set up and link your custom domain to it.
For less than the cost of your favorite coffee at a fancy shop each month, you have your page hosted on a premium WordPress platform. Bonus points include (but aren't limited to):
Free daily backups and one-click restore
Free 24/7 support
Access to 1,000s of free themes and plugins
Automatic WordPress core software and security updates
and so much more!
Now that our platform decision is out of the way, let's talk domains.
Pick a domain
In no particular order, you need a custom domain because:
It's great for branding.
It announces to potential advertisers and sponsors that your blog is a professional one.
It tells the world you are serious about blogging.
It sets you apart from all the other bloggers.
It looks cool and you should just get one, m'kay?
Short of forwarding your domain name, a custom name wasn't an option with your Tumblr account. But that's why we're moving on up. So it's settled. You're getting one. But, which one?
Here are some tips for choosing your blog's custom domain name:
Decide if you want it to be named after you, or if you want it to be a representation of your niche. For example, my blog name is Famous Ashley Grant because I'm the face of my blog, and I have a dream of being internet famous (not Kardashian famous). Had I wanted it to be just about food, I might have called it something like MyFavoriteBites.com or IWouldTotallyEatThat.com.
If you're stumped, you could always use a name generator site, like Cool Name Ideas, where you enter words to describe your blog and an name is generated.
Ask your friends for input, or host a contest on social media to help you name it.
Just pick one, and even if you're not married to it, start and see what happens.
Also check out a few of our other articles that may help you choose your domain name:
The good news is, regardless of the name you choose, you don't have to keep it forever. Yes, you want to pick a permanent name as soon as possible so you can start getting people used to your branding. However, starting with at least a custom domain name and changing it later is better than putting it off until tomorrow (which we all know could turn into forever — just sayin').
Slow and steady really does win the race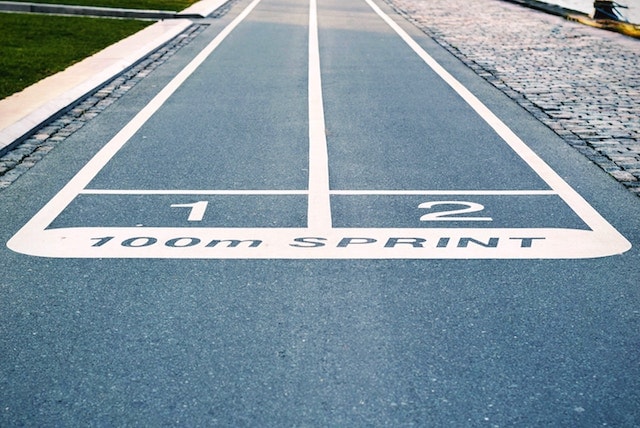 No one likes this part of my blogging advice, but it's true — overnight successes rarely happen in blogging. I'm sorry. Unless you're a celebrity, the reality is you are probably not going to just start one day and then have 100,000 followers. You can cry and quit now, or you can choose to accept it and get down to business!
Below are the quick and dirty steps to making your blog a raging success:
Do a total brain dump on all the things, and then categorize, prioritize, and set up a schedule of when you will produce and post your content.
2. Start blogging about your niche.
You should be publishing at least twice a week (in my opinion), but some experts feel that when you are starting out you should be posting three to five times a week or more. Then again, other experts say just do it once a week and you'll be fine.
3. Share your content.
Pin your published blog posts on Pinterest, and share them on Facebook and Twitter — effectively pimp out your goods to anyone and everyone you possibly can.
4. Look at other ways to promote your blog posts.
Explore advertising possibilities, and start guest posting to get more eyeballs on your site.
5. Start monetizing.
Once you start getting traffic, start flirting with sponsors and advertisers to pay you to blog. Or, if you don't want ads on your site, start creating products to sell to make bank.
6. Repeat steps one through five until you're a millionaire.
OK, I admit it — this is a very generic set of steps, but it does get to the heart of what it will take to make money. In the immortal words of Rihanna, it's gonna take "work, work, work, work, work!"
Here are some resources for monetizing as a blogger:
And, there you have it! Everything you need to delete that pesky Tumblr blog, get a custom domain, and step into the big kids club. I can't wait to see what your new bouncing baby, er I mean blog, will look like. If it's anything like you, I have no doubt it will be amazing!
Want inside tips from experts on starting a WordPress blog? Check out our eBook today to start off your new venture on the right foot.
Image by: rawpixel.com on Unsplash