Blueprint for growth: How to expand your daycare
Congratulations! You've done the difficult task of opening a daycare. You've researched your state, county and city daycare regulations. You've got your handbook written, your sick leave policies in place, and your routine and schedule worked out (as much as it can be, at least). Now, you'd ideally love to have all your spots filled with a waiting list in reserve. Never fear; by making a few smart moves and building your business the right way, it can actually be easy to expand your daycare.
Understanding the business
First, learning the fundamentals of the daycare world is critical. Parents drop their child off each day for you to care for, teach, love, and grow their little minds. So having a set schedule and routine of activities is a good starting point.
Keep in mind that word-of-mouth is going to be your most powerful tool.
Once your current clients see everything you do with the kids and how they are cared for, they'll likely tell their friends, family and acquaintances the things they love about the care their child receives.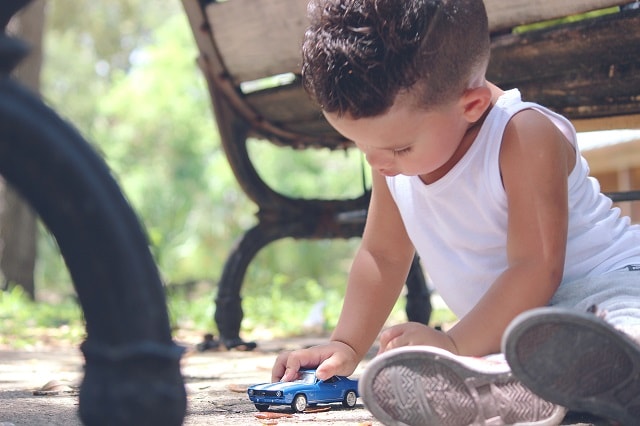 Build referrals to expand your daycare
Referrals are powerful tools, and you will likely get many from current clients if you run your business properly. If you have spots to fill, don't hesitate to let your current clients know. This can be done casually when speaking at drop-offs or pick-ups. Often, they might know someone who is looking for daycare services, so always have business cards available for your current clients to grab.
Obviously, you can't (and shouldn't) rely on just word-of-mouth to keep your business afloat. But there are other ways to expand your daycare and your waitlist.
Leave fliers or business cards
Place fliers or business cards in locations that suit your daycare wants and needs. Only take teachers' kids? Leave a flier at schools in your area. Ask the secretary to put them in the teachers' mailboxes. Have a large company in your area? Hand out business cards at the front desk and ask that they leave them in a lounge area for employees to take. This requires a small expense up front but can pay off in the end, especially if it gets your name and business out there.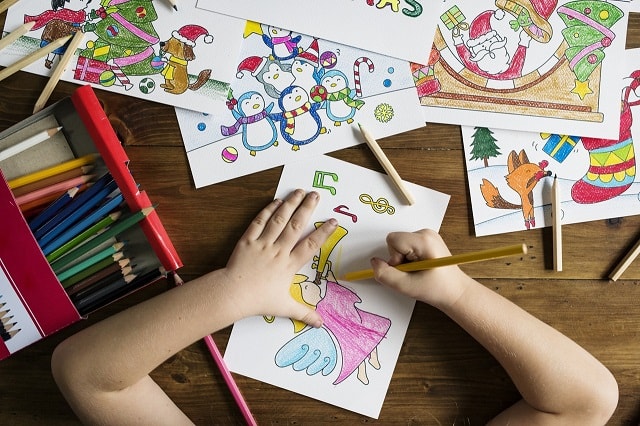 Create a website and Facebook page
Keep your website simple and draw people in with pictures. Include pictures of the children doing activities (remember to get written permission from parents before posting pictures on a website or social media), artwork the kids have done, as well as your daycare structure, classrooms and any special meals you might have served.
Keep the information general — don't list your rates in order to maintain your competitive edge.
Need help putting your site together? GoDaddy can help you build a website in less than an hour. Once you have a Facebook page, make the most of your local FB mom groups. Post an ad referencing your availability and contact information.
Post an ad on Craigslist
I'll be the first to admit that some of these ads look scary. However, some people check Craigslist for products or services daily. As with your website and Facebook page, keep your ad simple. State what you'd like to do (expand your daycare) and how to contact you. Give them your business email or direct them to your website for further details.
Have your daycare listed on Google My Business
This is great resource and wonderful for people who simply Google, "daycares in ______" and boom! Your daycare business name and location appears. If you haven't done this already, get it started here.
Editor's note: Want to show up on even more listings, but not worry about the hassle of managing several different accounts? Use GoDaddy Local Business Listings. Appear on directories like Google, Yelp, Bing and more — all while managing your business information from one convenient dashboard.
In conclusion
Remember, the most important thing you can do to expand your daycare is spread the word. Talk about your business to anyone who will listen. Show your expertise in your area, and make it known that you're accepting new clients. By increasing word-of-mouth referrals, placing a few simple ads in the right places, creating a strong website, and providing clients with a wonderful daycare environment, you'll be on your way to having all of your spots filled and growing your business.
Editor's note: And if you're still not seeing the results you want, consider something like GoDaddy Email Marketing to get the word out about your services. Create professional email communications in minutes that align with your brand and show potential clients everywhere that you mean business.