How to fight bad Yelp reviews of your service business
When you own a small business, such as a catering service or spa, Yelp reviews can play a big role in consumers' purchasing decisions and help new customers discover you. Of course, positive Yelp reviews can pay off — just as bad Yelp reviews can hurt your business. According to research by PowerReviews and Northwestern University's Spiegel Digital and Database Research Center, when your business's average star rating surpasses 3, so does the likelihood of purchase.
Consumers find a perfect 5 too good to be true.
Still, more isn't necessarily better. The same study found that consumers are less likely to purchase when your average star rating approaches a perfect 5. In other words, a few bad Yelp reviews mixed in with positive ones won't upset the apple cart. The study surmised that customers are more likely to trust and choose an establishment with an average star rating between 4.2 and 4.5 than one with a perfect 5-star rating because they perceive "ratings close to perfect as 'too good to be true.'"
Yet, everybody has an off day now and then — especially in the service industry. And in the world of fake news, you don't even have to have a legitimately bad day to get hit with bad Yelp reviews. If you get several nasty reviews — fairly or unfairly — that drag down your overall star rating to 4.2 or less, all is not lost.
Here are five ways to protect your business — and ultimately your bottom line — from poor Yelp reviews.
Five ways to respond to bad Yelp reviews
Contact the reviewer directly.

Reply publicly.

Report reviews that violate Yelp rules.

File suit.

Keep up the good work.
Let's dig into each of your options.
1. Contact the reviewer directly
"The first step is to try to contact the people who posted bad Yelp reviews and ask them to take them down," says Neville Johnson, founding partner of the law office Johnson & Johnson LLP in Beverly Hills who specializes in First Amendment law (libel and slander). Neville recommends sending negative reviewers a direct message with an apology and maybe even a gift of some sort, such as a coupon or a discount to help resolve the matter.
Before directly messaging consumers, however, Yelp recommends personalizing your message by first uploading a clear photo of yourself. If the reviewer can see that you're a person, not a faceless business, they'll be more open to listening. Reviewers can easily edit or delete their Yelp reviews after signing into their account.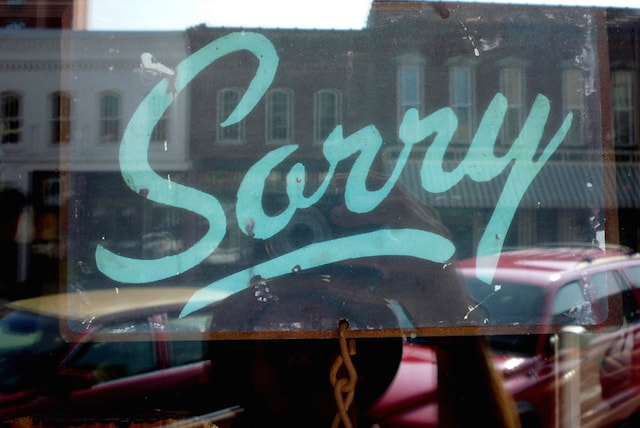 Similarly, Yelp suggests not responding to a negative review for 24 hours. By sleeping on it, you'll have time to cool down if necessary, and deliver a polite, measured response. According to Yelp, it's best to "Drop any prideful, defensive or harsh tone that might turn people off." Yelp advises business owners to avoid using public comments to offer an incentive to change a review, advertise or launch personal attacks.
It's best to sleep on a bad Yelp review before responding.
All told, the adage "the customer is always right" holds true. "Be as conciliatory as you can," says Neville. "You don't want to inflame these people. They are in control." (More on that in a minute.)
2. Reply publicly
If asking reviewers to take down their bad Yelp reviews by direct message doesn't work, Neville recommends replying to reviewers on Yelp publicly. Again, be apologetic, such as "I'm sorry your stay at our spa wasn't to your satisfaction." Then note how you've improved upon whatever it is they complained about. For example, "Since your visit, we've incorporated heated towels into our massage service," and invite the customer back to experience the difference.
Explain how you've improved upon whatever they complained about and invite them back to see for themselves.
Potential customers will see your comment and understand that you're trying. You want to win them over with a positive impression of your business.
3. Report reviews that violate Yelp rules
Another option for bad Yelp reviews is to contact Yelp to report them, and ask them to take them down. Build your case by reading up on Yelp's content guidelines to see if the unfavorable reviews violate specific rules. Web tools, such as the Fakespot app, can also help you assess whether reviews on your Yelp business page are inauthentic, which may provide further ammunition.
Keep in mind, however, that there's no guarantee Yelp will take down a bad review, even if your concerns are valid, which is why consumers are in the driver's seat. According to the First Amendment and 47 U.S. Code Section 230, which is a federal law that protects blocking and private screening of offensive material, Yelp is not legally bound to take action.
Remember, Yelp isn't obligated to take down a review — even a false one.
"Section 230 immunizes internet service providers from any claim of libel, which includes defamation, slander, and invasion of privacy as long as they don't maintain editorial control over what is being placed," Neville says. The upshot? Even if a review has been found to be libelous (falsely negative), Yelp doesn't have to take it down.
4. File suit
As a last resort, you can file an action for defamation (libel) against negative reviewers. If the review is anonymous, however, Yelp doesn't have to provide you with the reviewer's identity. But Neville doesn't recommend taking legal action because litigation, in general, is costly, whether you win or lose. And even if you win, Yelp still doesn't have to delete a bad review.
As an example, Neville cites the case of Hassel v. Bird. Bird (a disgruntled client) wrote a negative Yelp review about Hassel (a lawyer Bird had worked with). Hassel sued Bird over the bad Yelp review. The court ordered the review to be taken down but Yelp declined because it's protected by — you guessed it — Section 230.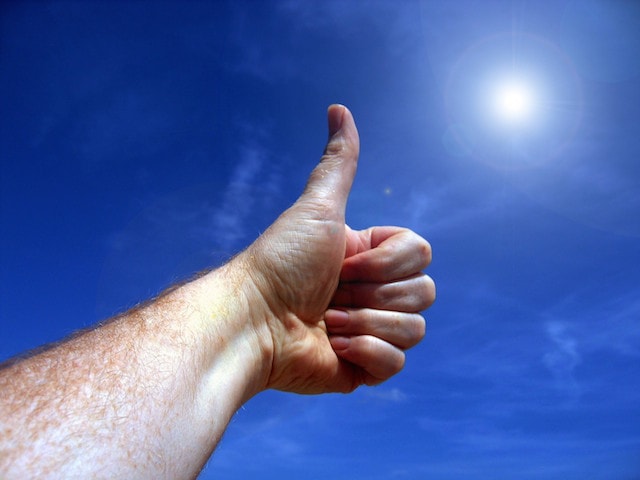 5. Keep up the good work
The only other recourse you can take regarding bad Yelp reviews is to ignore them and continue providing the best possible service. "It's a fact of life that there are going to people who just don't like you," Neville says. Yelp agrees. It advises businesses to fix what you can and "just roll with it. In the end, you can't please 100-percent of your customers 100-percent of the time."
Image by: Jonathan Kos-Read via Visual hunt / CC BY-ND