How to find a blog you'll love to follow
As an entrepreneur or small-business owner, your free time is limited. You may have a dozen balls in the air at any given time, so there's no room in your schedule for faffing about. When you seek out business-focused blogs, you want resources that are relevant, concise, specific, trustworthy and consistently well-written. But just figuring out how to find a blog like that can seem like a daunting task.
There are literally thousands of amazing blogs out there that offer advice, case studies, tools and resources for entrepreneurs, but sifting through them can be tedious and time-consuming.
Which means you might instinctively stick to the big guns like Forbes and Wall Street Journal instead of wasting precious hours scouring the blogosphere for the small-business blogs that align with your specific needs. But referencing these gems that have a more narrow focus may be more beneficial.
Luckily, there are shortcuts. And we are happy to share them.
Search for blogs that are relevant to your business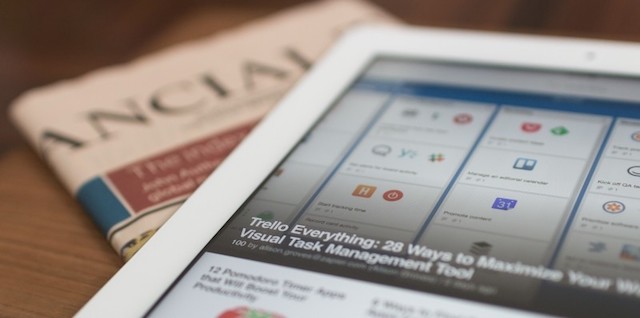 Honestly, many of the quickest ways to track down stellar small business blogs involve hitting up your favorite search engine. Everyone from the Huffington Post to the aforementioned Forbes has compiled "best of" lists that can be found through search strings like, "best blogs for women entrepreneurs" or "best small business blogs."
You can also utilize tools like Blog Search Engine, which turns up both roundups of great blogs and individual topical blogs based on your search. Another resource is Your Version, which is an app that can help you refine and customize the content you see and read, making it easier to hone in on the small-business and entrepreneurial topics that are most relevant to you. Alltop is a great site to poke around on as well, as it's an aggregator created by business guru Guy Kawasaki that filters the creme de la creme of blogs and informational websites.
Find a blog through blog-specific sites
Wondering how to find a blog that might be a bit more off-the-beaten-path, but that suits your specific entrepreneurial learning needs? If you're willing to do a bit more digging on your own, there are several blog-specific resources that can get you started.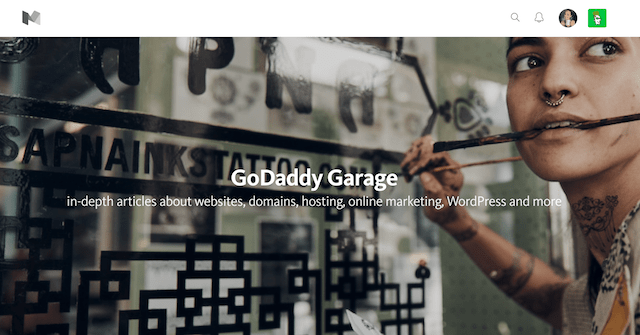 Medium sprung up in response to an increasingly crowded, self-promotion-driven and difficult-to-navigate blogosphere. Although anyone can blog on Medium, the site tends to push balanced, useful and important voices to the top. The Work category in particular has loads of great content that small business owners will find helpful.
If you read multiple blogs on the regular, a feed service like Feedly will keep you organized AND help you find even more blogs you'll adore.
Once logged in to Feedly, click on the search bar to see popular categories, including "business," and drill down even farther to "entrepreneurship" on the next screen. Search results are ranked by number of Feedly followers, so it's a rigged game, but still a game that shows you entries from individual bloggers over Inc.com and Fast Company. Panda, FeedBin and other RSS readers have similar features.
Use social platforms to track down helpful content
Online communities like Digg, Reddit and Metafilter aren't quite as blog-specific, but all have searchable threads that can introduce you to little-known and über-useful business blogs. You can also take to Twitter to find small business blogs with great content or specifically relevant articles. Popular accounts that highlight these include:
Loving Blogs — a network that invites bloggers to share their great content on an account designed for promotion
SteamFeed — an account that acts as an aggregator of business, marketing and tech articles
Pinterest is a seldom-mentioned, but fantastically effective tool for scouting new blogs as well. Since how-tos and tutorials are among the most popular types of pins, small business bloggers have begun pushing their posts into this visually driven medium. Searching Pinterest for "small business ideas" yields thousands of results, including everything from grant application advice to 50 easy marketing tips for entrepreneurs. Virtually all of these pins will lead you back to their source blogs, which you can then vet to determine if they're worth adding to your reading list.
Following influencers for resources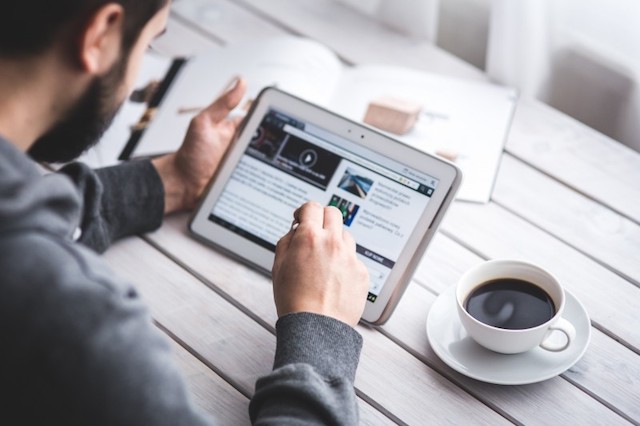 Know who reads blogs? Bloggers. So if you follow business brainiacs like Seth Godin and Avinash Kaushik on social media, you will be introduced to other great blogs.
Follow entrepreneurs whose philosophies resonate with you, and pour over their Twitter and Facebook feeds for links to more great reads.
Thought leaders may spend much of their time talking about their own ideas, but they also recommend the work of colleagues and like minds. Checking out their suggestions is a great way to expand your reading list.
How to find a blog that is reputable
Speaking of vetting, it can be a little tricky to determine if a blog you've found via a pretty pin or acquaintance-shared link is written by a true expert. Once you have narrowed down your list of blogs to explore using the aforementioned methods, there are three main items you can investigate to determine credibility:
Blogger-provided bio. Most blogs have an "about" tab that offers background and details on the blogger or editorial team. Poke around to see if you're dealing with a novice or a pro.
The blogger's LinkedIn profile. If the bio on the blog itself is skimpy, pop the blogger's first and last name into LinkedIn for a little career-focused cyber-stalking.
Length of time blogging. A six-month-old business blog might have some original and searing insights. A six-year-old blog is likely to have such insights in volume, and also be run by someone who has proven their dedication to supporting entrepreneurs.
Some of our favorite small business blogs
In case you're more interested in expert-approved entrepreneurial blogs, here's a roundup of some of our favorites:
For more ideas, be sure to check out the Fit Small Business list of the Best Small Business Blogs of 2017. Full disclosure: The GoDaddy Blog made the cut.
Reading blogs leads to reading more blogs, so your entrepreneurial love-list will likely grow organically over time. But if you want to know how to find blogs right now that can support your small business needs and answer your burning questions, tinkering with any of the methods outlined above is a great place to get started.