How to get a second number for your real estate business
Many real estate agents choose to work at home or start out using their mobile phone for both personal and business use. If that's the case, you might be reluctant to give away your personal number to business clients. You risk giving up your privacy for one thing, and won't always know when an incoming call is private or business-related. Fortunately, you have a few great options to get a second number for your real estate venture.
A second line for the office (or home office)
Traditionally, the default option for businesses is to add a second landline. In the 1990s, I remember a friend whose father added a second line at the house for his self-employed business. This is still a viable option today, but not as popular as it once was.
After all, what real estate agent sits around all day waiting for the phone to ring? There are clients to see, homes to show, and much more to keep you busy on the run. If you're in real estate, it's vital to maintain a phone line just for your business.
Rather than getting a second phone, you might want to just get a second number.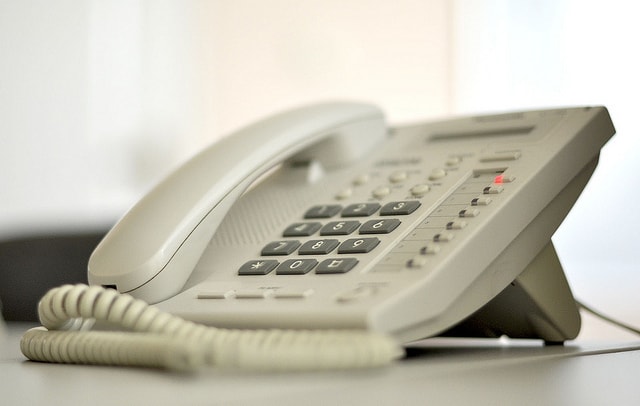 Of course, you could get a second number from one of the free services, but most lack important features — there are character limitations when texting a client who doesn't have the free service, for example (which could include most of your clients). And there's no customer support if something goes wrong.
The right features are key
That's why so many business owners — particularly real estate agents who rely on their phones — choose to pay for a service that makes them look like a true professional.
One great option is GoDaddy's SmartLine, which gives you a second number to use with your existing mobile phone. You don't have to buy any new equipment — your calls just show up on your existing Android or iPhone device.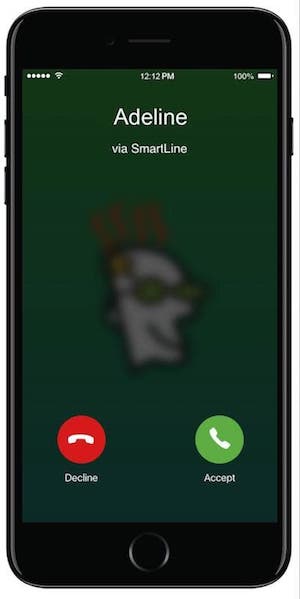 With SmartLine, you can see that a business call is coming in with its custom app and caller ID features. So you'll know when to answer and just say "hello" versus giving a professional greeting. You can even send and receive text messages and pictures with your business number. Learn how to use house codes to get interested buyers to text you for more info here.
Always be a professional on the phone
In any business, it is imperative to be professional and use good etiquette on the phone. In the world of real estate, that skill is even more important. Real estate is all about relationships. Staying in communication with clients, team members, other agents, inspectors, appraisers, lenders, and everyone else involved in the real estate process is key to success.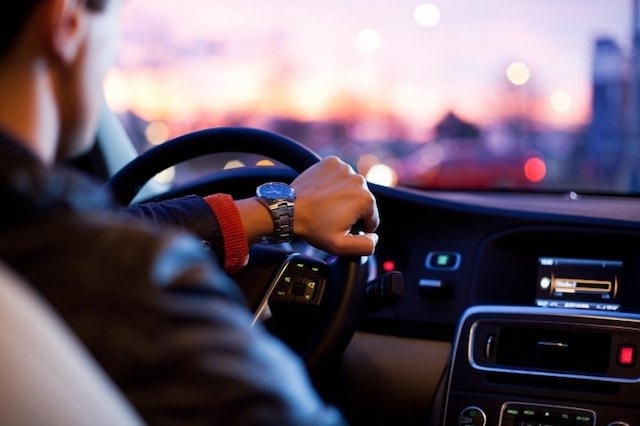 While real estate is physically attached to the ground, the agents who sell it are increasingly mobile. Many agents bring laptops and work from the car as they travel from property to property and appointment to appointment. When in the car or in the office, however, agents must maintain the same level of professionalism.
Tips on phone etiquette
Real estate agents have many standard rules for phone etiquette, but a few stand out as most important when you are working from a mobile phone using a second line. You don't want to lie and expect callers to think you are always in the office, so approach the situation with grace and openness. Your clients have smartphones, too, and completely understand. Here are a few important etiquette tips when you get a second number.
Give callers your full attention
There is nothing more annoying than calling someone as they go through the McDonald's drive-through or  supermarket checkout line. If someone calls and you can't give them your full attention, let it go to voicemail and call back at a better time, even if it's just a few minutes later.
Don't let your phone interrupt in-person interactions
Almost everyone is guilty of looking at their phone while chatting with a friend or relative, but a phone distraction when you are working on official business or in a client meeting is a big no-no. Don't get distracted by loud ringtones or notifications when you need to give a human you're meeting in person your focus.
Be safe on the road
It might be tempting to hammer out a quick response to a text at a red light or read an email on the highway, but that is incredibly dangerous. In fact, texting and driving is more dangerous than drunk driving, according to a study by Car and Driver magazine. If you can't safely answer your phone, just skip it. Your safety and the safety of those around you is always more important than an email, call or text.
Get a second number for your business
The majority of people still prefer interacting with people and not computers when they need help. Don't forget about that in the lucrative real estate business. When you are ready to get a second number for your business, make sure you have all of the features you need to thrive. After all, your next sale could be just a phone call away.