How to get an HVAC license (and what comes next)
Heating, refrigeration and air conditioning services are needed in every part of the United States. Whether it's to keep us comfortable at home or at work, in our cars or at the mall, climate control is always in demand. It's also indispensable to have refrigeration equipment properly maintained for supermarkets, corner stores and restaurants. Because of that, the Bureau of Labor Statistics reports a 14-percent growth in jobs over the last three years. But what do you need to get into this industry? An HVAC license, to start.
Getting an HVAC license
Requirements for getting an HVAC license vary across the U.S. In many cases, both state and local governments regulate this industry. States may set the requirements according to the size of the heating or AC unit you plan to work on. Others leave all regulation up to city and county governments.
To find the HVAC license regulations for your state, check out this handy post (you'll need to scroll to the U.S. map at the bottom).
Stage 1: Apprentice
Whether your state insists on it or not, it's always good to go through an apprenticeship in this or any other trade. An apprenticeship involves on-the-job training with a skilled professional, as well as classes.
Technical school is another route that can help get you started. Some states require both a certain number of classroom hours and a period of work in the field before they award an HVAC license.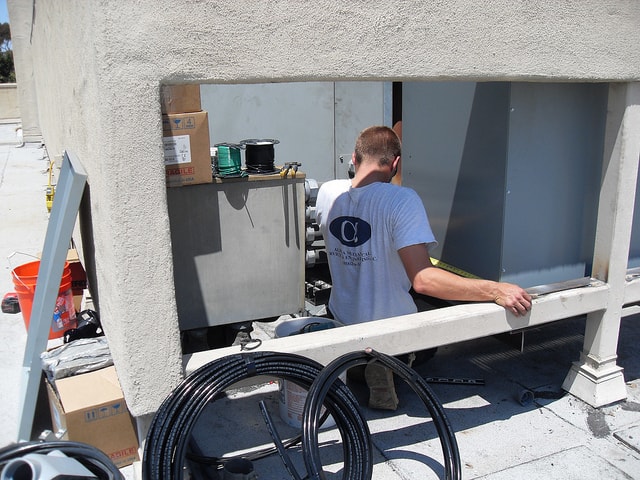 Stage 2: Journeyman
From there, you might have to work as a journeyman. At each level of the HVAC license process, you are able to do a greater variety of work and with less direct oversight.
There is usually a written exam at each level. These tests evaluate your understanding of practices related to HVAC installation, repair and maintenance, as well as the regulations in your part of the country.
Stage 3: Contractor
Finally you can become a contractor, and hang out your own shingle. As a contractor, you'll also have to handle all the business aspects of your work. In most states, you not only have to pass an HVAC test but also a business test in order to run your own HVAC business.
Other federal requirements
Refrigerants are chemicals used to help provide cooling, whether in air conditioning or refrigeration units. While they provide this useful function, they can also be dangerous to the environment. Therefore, the federal government controls their sale and use. This means all HVAC contractors must have a special certification above and beyond their HVAC licenses.
Most HVAC technicians have to work with refrigerants, so it's important to get this certification.
Run by the Environmental Protection Agency, this federal certification is valid anywhere across the United States. Also, it never expires. There are four types of license you can go for. Three deal with specific types and sizes of refrigeration appliances. The fourth is a universal certification, covering the other three areas.
If you are working on motor vehicle air conditioning, you'll need EPA Section 609. It focuses on cooling systems in cars and other vehicles. This is a great option for mechanics!
Once you have your HVAC license
As mentioned already, there can be various levels of licensing. Becoming a contractor is a goal for many HVAC workers. It's also usually the top level of HVAC license offered by states.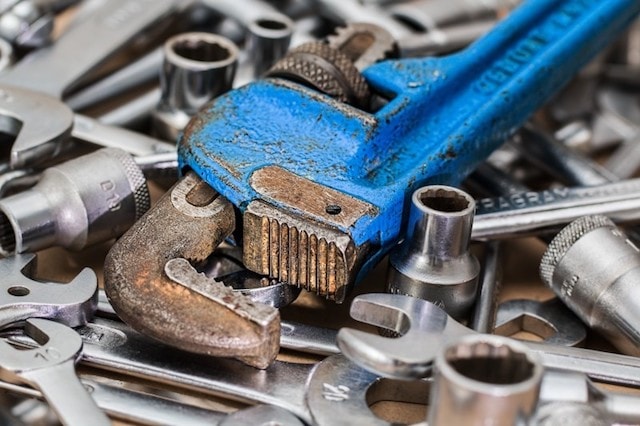 Running your own business requires a lot of work that isn't just about installing equipment.
You're responsible for paperwork, bookkeeping, paying your staff (if any) and promoting your business. It's another challenge and a lot to learn — but it brings you tons of benefits as well.
Make a plan
Before you take the leap, you should make a business plan (get tips here). This helps you define what you're about and how much money you need. It'll also make sure you stay focused. It's also important if you want to get a loan. Your lending institution is going to want to see it.
Choose your path
You have two options for working for yourself. You can buy a franchise or go on your own. As a franchise, you have to make an upfront payment and give up a percentage of your revenue every year.
The franchise option comes with a support system and name recognition. You also might have lot of the marketing done for you.
If you want your own name on the truck and more independence, you'll probably be spending less. But you'll also have more responsibility, like providing general liability insurance and worker's compensation. You will be handling everything — including your marketing — on your own.
Start getting your name out
You might be the best HVAC installer or repair person in the world, but if nobody knows you're in business, you're going to be the poorest as well. It's important to get your name out there and establish a reputation.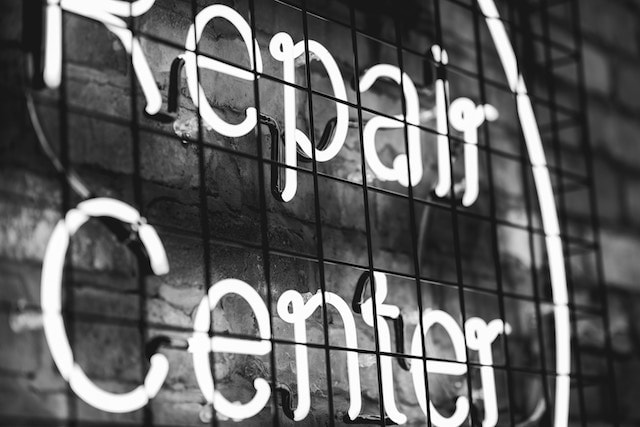 The best way to do that is with digital tools. Don't panic if you don't know anything about it! We'll talk a bit about it here, but at the end we'll offer some suggestions for doing it the easiest way possible. You can also find tons of resources online.
Getting a website and social media accounts set up will help people find you and show that you're a serious, responsible business in their area. They let you put your best foot forward in terms of both your image and your attention to customer service.
Buy a domain name
At this point you probably already know what you're calling your business and you'll want that in your domain name. For example, GoToHVAC.com is a domain name.
You need a domain name in order to have a website.
If you can't find the business name you want in .com, you have other options. One great option is a .services domain name. Using .services helps to show that your business provides a service. What you put before the dot tells the rest of the story.
See if your domain name is available now:
Set up a website
Your site doesn't have to be huge — in fact, with GoDaddy's GoCentral Website Builder you can have a website done in under an hour. All you need to do is choose a look you like, then swap out the photos and business details for your own.
Your website should explain your service philosophy to prospective clients.
Make sure your website includes:
A description of your business and the services you provide. Keep it simple and clear. Use high-quality photos that show what you're writing about, but don't fill your site with just pictures. It should also tell your company's story in words.
Your contact information on every page (the header or footer are great places for this). Since you're a local business, include your address as well as your phone number. That will help website visitors know you're in their area.
Finally, be sure to have a contact form or email signup so customers can connect with you.
Never set up a website before? Don't worry! You don't need to know any programming to create a nice-looking website with GoDaddy. Just choose a pre-built template to get going fast. You can even do it right from your smartphone.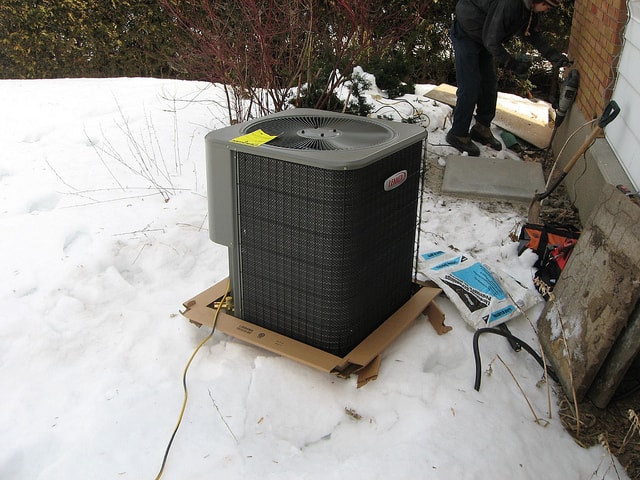 Start using social media
It's also important to have social media accounts (be sure to link to them from your website). Decide what social network to use — Facebook's a good place to start — and use it regularly. Adding photos (and video) will get more people to click on your social media posts.
It's important to interact, too. Whenever someone messages you or leaves a comment or review, be sure to respond and thank them. If it's negative — address it courteously and then move to a phone call or direct message to handle the particular issue.
Make sure your site gets noticed
Still with us? Time to turn your attention to search engine optimization (SEO). This is what helps your website rank well in Google, Bing and other search engines. Since most of your customers will search online when looking for services like yours, it's smart to pay attention to SEO.
What you write on your page is the most important factor. There's even a wizard for SEO built into the GoCentral Website Builder to make it easy.
Customers are already looking for services like yours — you just have to help them find you.
You'll also want to focus on "local SEO," because search results are tailored to the searcher's location. Not sure what I mean? Try searching the web for "pizza places" — you'll get a list of shops near you. You want the same thing to happen when someone searches for HVAC services, so be sure to list all the cities, townships and suburbs where you work. Read this post to learn more about local SEO.
Don't let yourself be intimidated by these steps. They are areas you'll have to learn, but they are relatively inexpensive ways to reach your customers.
Get started now
Whether you've already started in the industry or are just looking into it, be sure to check out the HVAC license requirements in your state. It's an exciting and growing field — people will never stop needing HVAC services. You'll also have great opportunities to set up your own business.
By combining HVAC skills with some business know-how and a bit of online marketing, you can become a great success!
Image by: Furniture San Antonio via Visual hunt / CC BY-SA