How to launch a ballot initiative or referendum
So, you've come across a local or state law that you want to change, but you don't know where to start. You desperately want to launch your own ballot initiative, but you don't know the first thing about gaining support, signatures or donations.
It's a goal that requires the management of a lot of moving pieces to get right. But, the end result can be well worth it. Below you'll learn a little bit about the intricacies of ballot initiatives and referendums, and how you can launch your own ballot initiative.
Change the world in 3 steps
If you're the type who's not satisfied to sit at home and shout at the TV, start something! Follow these steps to launch a ballot initiative or referendum in your state.
Build your online hub.

Recruit petition volunteers.

Raise the necessary funds.
Before we delve into the how-tos, let's touch on direct democracy and the rules of engagement.
First, a little background
Ballot initiatives enable regular citizens to propose a law or constitutional amendment via a petition. Depending on your state, this process will either go through the legislature or directly to the voters. A referendum refers to the process that allows citizens to demand a popular vote on any law or measure that's been passed recently.
Initiatives and referendums are examples of direct democracy. Instead of elected officials making all the decisions, voters are able to make their own legislative decisions.
However, these actions are not available in every state. Depending on the state you're in you might be able to propose:
A direct initiative, which goes directly to the ballot, or
An indirect initiative, which first goes to the legislature, and will only go to ballot if it's rejected by the legislature.
If your goal is to enact a referendum, the only state that doesn't allow the process is Illinois. In all other states you're good to go.
How to launch a ballot initiative or referendum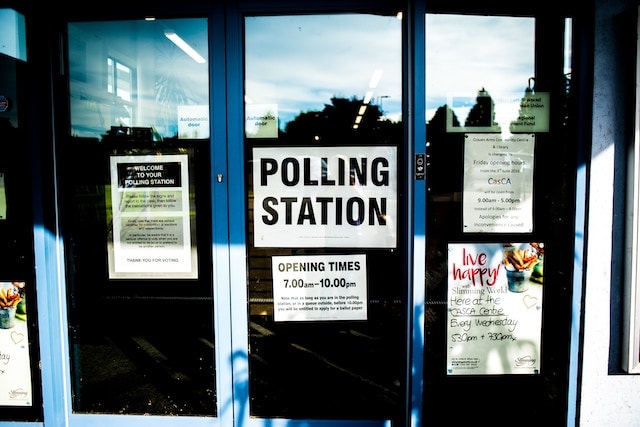 One of your main responsibilities in launching a ballot effort is going to be gathering support for your cause. Without enough support, your initiative will not go to the ballot, or be proposed to your local legislative body.
Volunteers with
Arizona's Save Our Schools
 collected more than 75,000 signatures to get a school funding referendum on the ballot in 2017.
For a ballot initiative to succeed, you're going to need a certain number of signatures in order to bring about a public vote on your proposed constitutional amendment or statute. (Look here for your state's signature minimums.)
The process below offers a few suggestions about how to use the internet to get the word out about your initiative and create enough momentum to actually have it go to the voters.
1. Build your online hub
Step one is to create your website. Your website will act as the digital hub for all of your ballot initiative efforts. Having a clean, focused and organized website will help show that you're serious about the initiative. Plus it offers a quick, accessible way for other people to join the cause.
You can't actually collect digital signatures online, as the validity of digital signatures is still being debated in several states.
In the future, this might change, but you're better off focusing your efforts on things that will move your ballot initiative forward in a real way. Your website still serves a variety of critical purposes that will help your campaign, as highlighted below.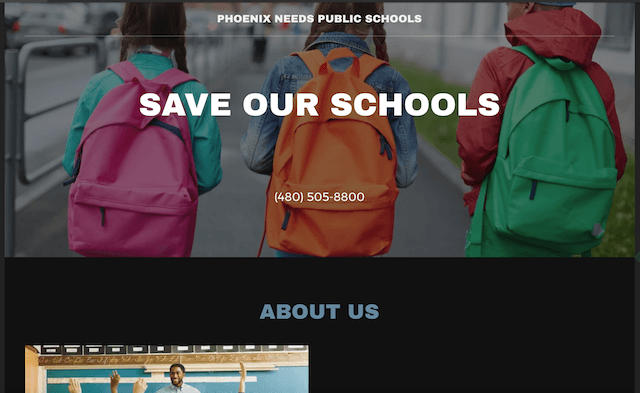 You have numerous options to build out your site, but in an effort to keep things simple,  GoDaddy WordPress Websites will provide you with everything you need to get your initiative off the ground.
2. Recruit petition volunteers
With your website built, it's time to start getting the word out. One way is to use your site to attract volunteers who will help you circulate the petition. Instead of having to reach out to hundreds of people face-to-face, you can use your website as an educational portal that gives potential volunteers everything they need to talk up your cause and sign up for petition drives.
The easiest way to bring supporters to your website is through social media. Get tips
here
.
This could be as simple as creating a volunteer page that has information about the reasons behind your ballot initiative and offers a downloadable petition that users can print off to collect signatures. It's a good idea to include a how-to video explaining the requirements for signature collection (these can be rigorous, depending on your state).
You can also add a calendar that highlights important dates and deadlines, as well as in-person drives or events you might be holding. Get instructions here for doing this in GoDaddy's WordPress Websites. Thanks to the galaxy of WordPress plugins at your disposal, you can make your website do lots more — accept donations, allow volunteers to sign up for shifts, etc.
Bonus: GoDaddy's WordPress Websites come with built-in email integration. So you can collect email addresses of anyone who visits your website — supporters, volunteers, donors, etc. — and schedule regular emails that are automatically sent to them. This makes it incredibly easy to stay in touch and send out campaign updates as needed.
3. Raise the necessary funds
Raising funds for your cause will help you push your message out even further. Relying on willpower will only take you so far. With GoDaddy WordPress Websites, you can easily collect online donations to support your cause. With the the Ultimate plan, all supporter interactions with your website are encrypted and secure, so your donors will feel more comfortable supporting your efforts.
With donations, you'll be able to recruit more volunteers, create high-quality messaging, or even experiment with paid advertising if other methods aren't getting you far enough.
Stoke campaign momentum
Once your campaign has started, you'll probably be looking for ways you can continue to get the word out. One way is through SEO (search engine optimization). The Deluxe and Ultimate plans of WordPress Websites includes an SEO wizard that quickly optimizes your site for certain keywords related to your initiative. This will help your site show up in the search engine results.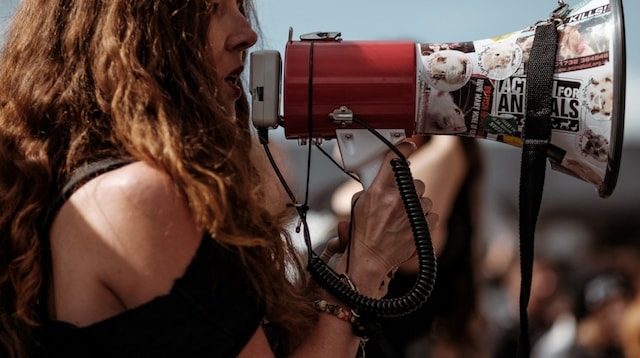 Other strategies include:
Sending volunteers door-to-door to collect signatures.
Creating social media groups to engage your followers.
Launching challenges to motivate volunteers who are circulating petitions.
Producing newsworthy content (blog posts, PSAs, videos) for local blogs or newspapers.
Interviewing various stakeholders using Facebook Live.
Hosting booths at public events where supporters are likely to be.
The key to your success hinges on your ability to create a coalition of volunteers that believe in the cause just as much as you do. The best way to keep them fired up is through one of the things mentioned earlier, email. By creating a list of engaged followers, you can speak to them directly about how to most effectively support the cause, and give them tools to get the word out. With WordPress Websites,  all it takes is a few clicks to add an email signup form to your home page.
Be the change
Hopefully, the tips above have helped you better understand the initiative and referendum process. Direct democracy works and it's your right as a registered voter to start your own ballot initiative or referendum. I hope this post inspires you to take the first steps towards creating an online tidal wave of support for your measure.
Image by: stanjourdan via Visual hunt / CC BY-SA