How to make money fashion blogging
Sex in the City's Carrie Bradshaw spoke for fashionistas everywhere when she said, "I like my money right where I can see it: hanging in my closet." But since you aren't a fictional character in a television show, chances are you don't just want your money in your closet — you want it in your hands too. If you're a fashion blogger looking to turn that hobby into a stream of ka-ching, read on for four helpful tips on how to make money fashion blogging.
Start your own fashion blog the easy way — with GoDaddy Managed WordPress. Just pick a template and off you go!
How to make money fashion blogging: 4 easy options
Fashion blogging has been around since the early 2000s, but only in the last decade has it become something more than a hobby. Here are four of the most popular ways to make money doing what you love.
Affiliate marketing.

Ambassador programs.

Sponsored ads.

Sell old clothes on Poshmark.
Think you have the style and stamina to make it in fashion blogging? Read on to learn how to make money fashion blogging.
1. Affiliate marketing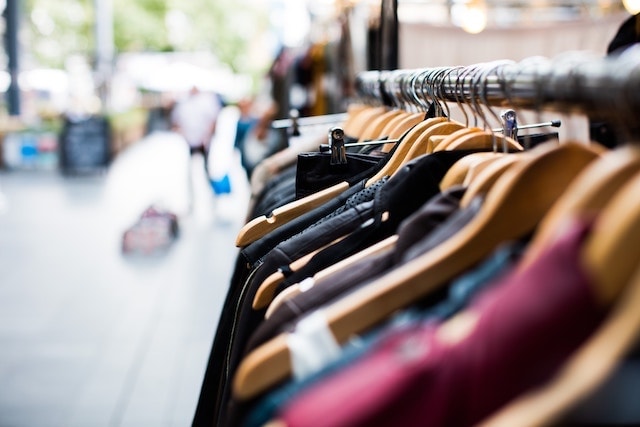 Affiliate marketing is first on any list of how to make money fashion blogging. While you might not know what affiliate marketing entails right off the bat, if you're into the world of fashion blogging, you have definitely come across (and probably clicked on) affiliate links.
Affiliate links are the links you see in blog posts that take you to the particular piece of clothing, makeup or accessory the blogger has referenced in their post.
Each affiliate link contains a piece of code with the fashion blogger's ID and records the number of people they bring to the advertiser's site. Depending on what network or advertiser the affiliate link is established with, you can receive a commission in one of two ways:
When someone clicks on your link and buys the product you linked to or
When someone clicks on your link and buys any item, regardless of if it's the item you linked to or not.
So, how do you get these coveted little money-makers? By applying to an affiliate network. Affiliate networks are companies that require an application and have you go through an approval process to gain access to their advertisers. Once accepted into the affiliate network, you are able to browse through their advertisers and apply to each individual brand to see if you can work together.
Popular affiliate networks
If you're in tune with fashion bloggers, rewardStyle (or other similar companies such as ShopStyle or LIKEtoKNOW.it) might have floated onto your radar at one point or another.
While rewardStyle offers higher commission percentages, they're very selective on who they accept into their network.
The advice most often repeated by fashion bloggers who get rejected? Keep trying. Keep posting high-quality photos, post consistently, engage with your audience, grow your following — then try, try again.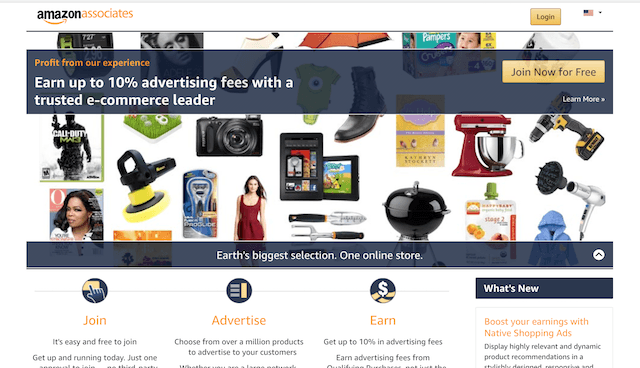 If you're looking for a network that's easily accessible, Amazon Associates is the way to go. Signing up for Amazon Associates is simple, and they accept most applicants. Once accepted, you can create individualized product links and embed them into your blog.
The great thing about Amazon is that even if a reader clicks on that gray pinstripe suit you've been raving about, doesn't buy it, but buys something else, you can still receive a commission simply because they originally came to Amazon through your link.
2. Ambassador programs
Nowadays, ambassador programs are becoming more and more popular because of how simple they are to use. Certain companies will give fashion bloggers a custom promo code (usually associated with their name) they can announce to their followers.
For example, blogger Fashionably Farrah gets a promo code from Cute Clothing Co. and announces it on her blog by saying, "Love this shirt? You can buy this and more at Cute Clothing Co. Use my code 'FARRAH10' to get 10-percent off your purchase!" When Farrah's followers use her code to purchase products, Farrah receives either a portion of each sale or store credit.
With the growing popularity of ambassador programs, the easiest way to get involved is to find a brand you like and do research on their website. Or, simply send them a message asking if they have an ambassador program you can be a part of.
3. Sponsored ads
You see it all the time on fashion bloggers' Instagram accounts. They post a photo, write a clever caption, and at the end of the post, you will see the hashtags #sponsored or #ad.
Those key hashtags let readers know the blogger got paid to post. Each company differs in what they are looking for when it comes to working with fashion bloggers and what they expect in exchange for their compensation.
More often than not, brands will send you product in exchange for a post or two.
If you really want to know how to make money fashion blogging, you'll need to build your following and reputation. Most companies will want to know you have a significant following and are thoroughly engaged with your audience before agreeing to do a sponsored ad. They want some assurance that by sending you free product and paying you to post, they will receive a decent return on investment.
Pro tip: If reaching out to a brand and point-blank asking if they want to sponsor you is too intimidating, start small. When promoting a new blog post on Instagram, make sure to tag the brands you're wearing in your photo. Tagging a brand you wear and want to work with in your photos will create more visibility and will give you a better chance at being discovered by that particular brand.
4. Sell old clothes on Poshmark
If you've been in the fashion blogging game for a while, you've probably built up quite the Narnia-sized closet.
While taking your clothes to a local consignment shop is practical and convenient, consignments stores rarely give you compensation anywhere near what you originally paid for your precious items. The next time you have an "out with the old and in with the new" clothing purge, consider selling your old clothes on Poshmark.
A marketplace where people sell new and gently used clothes online, Poshmark tops the list of how to make money fashion blogging. While it's not as easy as shoving all your clothes into a trash bag and hoping for the best, selling your clothing items through Poshmark is a great way to make money fashion blogging.
All you have to do is create an account and start listing your items for sale. You'll have to put some elbow grease into taking pictures, writing descriptions, figuring out your prices, and shipping products once you've sold an item, but the return on investment is worth the effort.
Read "An insider's guide for how to sell clothing online" for more places to sell last year's looks.
How to make money fashion blogging
Being a fashion blogger can turn into a career if you want it and are willing to work for it. Grow your audience, try out different ways to produce income, and never be afraid to reach out and ask for what you want. Always keep in mind that at the end of the day, you can make money fashion blogging — and look dang good while doing it.
Ready to get serious about making fashion pay? Check out our 5-step guide to writing a blogger business plan.
Image by: Kris Atomic on Unsplash