How to make remote partnerships work — a case study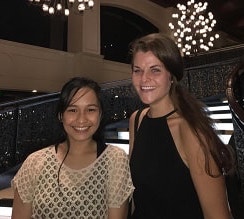 Business partnerships (and especially remote partnerships) are like matchmaking. Two brave souls starting a company together need their aspirations to converge. While they never met each other, our case study subjects, Brianna and Kate, had that connection.
Working as an online English teacher in the Philippines, Kate was not familiar with the American working culture. At the same time, Brianna had just left her job at Amazon. As they were looking for the next step in their careers, they stumbled upon each other on Craigslist.
And after working together for a few weeks, they decided to start CrewBloom, an outsourcing consultancy. In the past two years, CrewBloom has doubled their number of contractors — and is growing at a positive rate.
Maybe, you are asking yourself, how did they do it? What's their secret sauce? This piece is my attempt at revealing the key ingredients Kate and Brianna use in building a successful remote company that proves remote partnerships can work
Finding the rhythm in remote partnerships
It's all about getting to know each other. One barrier to productive remote work is collaboration. To build this sense of togetherness despite the distance, CrewBloom organizes a regular "happy hour." It's a fun time that fosters team energy and enhances collaboration.
Without that shared experience, there's no teamwork or accountability. At CrewBloom, Kate and Brianna perform for one another, a practice they instill in their contractors by always explaining CrewBloom's vision.
Optimizing your home to create an environment for productivity
Why buy a boat to organize a boat party when each employee owns a boat? Why not use the employees' boats? Then, enhance the quality of the party with the money you would've spent on the boat.
This is an analogy Brianna uses to explain the usefulness of workspace optimization. This optimization should be digital as well as physical. Only after the two are in synch can one start to work at its best.
Self-discipline and processes
Why write everything down when you're focused on remote partnerships? In his bestseller, Getting Things Done, author David Allen wrote, "Your mind is for having ideas, not holding them."
Remote partnerships require a great deal of self-discipline, a discipline one cannot achieve by draining cognitive stamina with information that needs to go into a system. Writing things down frees and allows us to better focus on the task at hand.
With the insane amount of external distractions we face daily, working remotely cannot be successful without constant planning, boundaries and …
Set clear expectations and goals
Brianna remembers sitting on the couch in front the TV when her boyfriend said he thought they should break up. "What?!" At that moment, Brianna realized she was becoming more remote workaholic than productive. She saw that she was always in front of the laptop, constantly working on something.
That experience forced her to reevaluate her priorities and learn to manage her energy instead of time.
There's no gray area with remote partnerships. Because your work and home life collide, you might fall into the trap of always being busy.
Setting micro goals is a key component of CrewBloom's success.
The tasks are reduced to the smallest action one can take. A clear schedule is pre-defined for each task. Moreover, to manage these expectations and set boundaries, they use Time Doctor.
For instance, Kate and Brianna always set expectations at the beginning of every week. Then, they report to each other at the end of every workday. They often ask if they gave their contractors realistic goals. This question helps them gain clarity in order to…
Thrive on the rhythm found in remote partnerships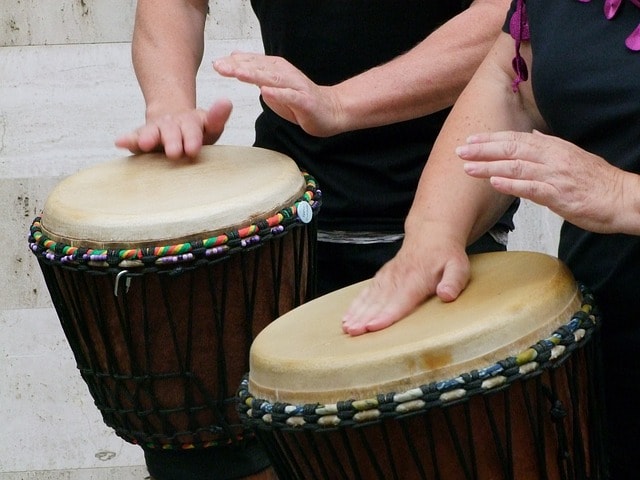 CrewBloom thrives by always getting back to their core. It's essential in a few very important areas:
Communicating. They maintain open and constant communication through Slack or Skype. At CrewBloom, they prioritize video call instead of a voice call. Kate believes seeing each other face-to-face helps information flow better, with consensus reached faster.
Managing conflict. No conflict or issues should be ignored for two days straight.
Giving clear instructions. At CrewBloom instructions must be concise, clear and easily digestible.
Reinventing outsourcing
One year after their first online encounter, Kate and Brianna met face to face in the Philippines. It was an awkward moment, Kate recounted. But this first meeting strengthened their work relationship for the better.
Kate finds it vital for partners or teams working remotely to meet in person at least once a year.
Now, CrewBloom is on a mission to give birth to the grandiose vision of reshaping the remote industry and connecting U.S. startups to exceptional professionals in the Philippines.