How to promote my business online for the holiday season
As the owner of an online store, the holiday season represents the lion's share of my annual sales. With more than 50 percent of potential customers researching their holiday purchases before October, I need to know how to promote my business online for the holiday season.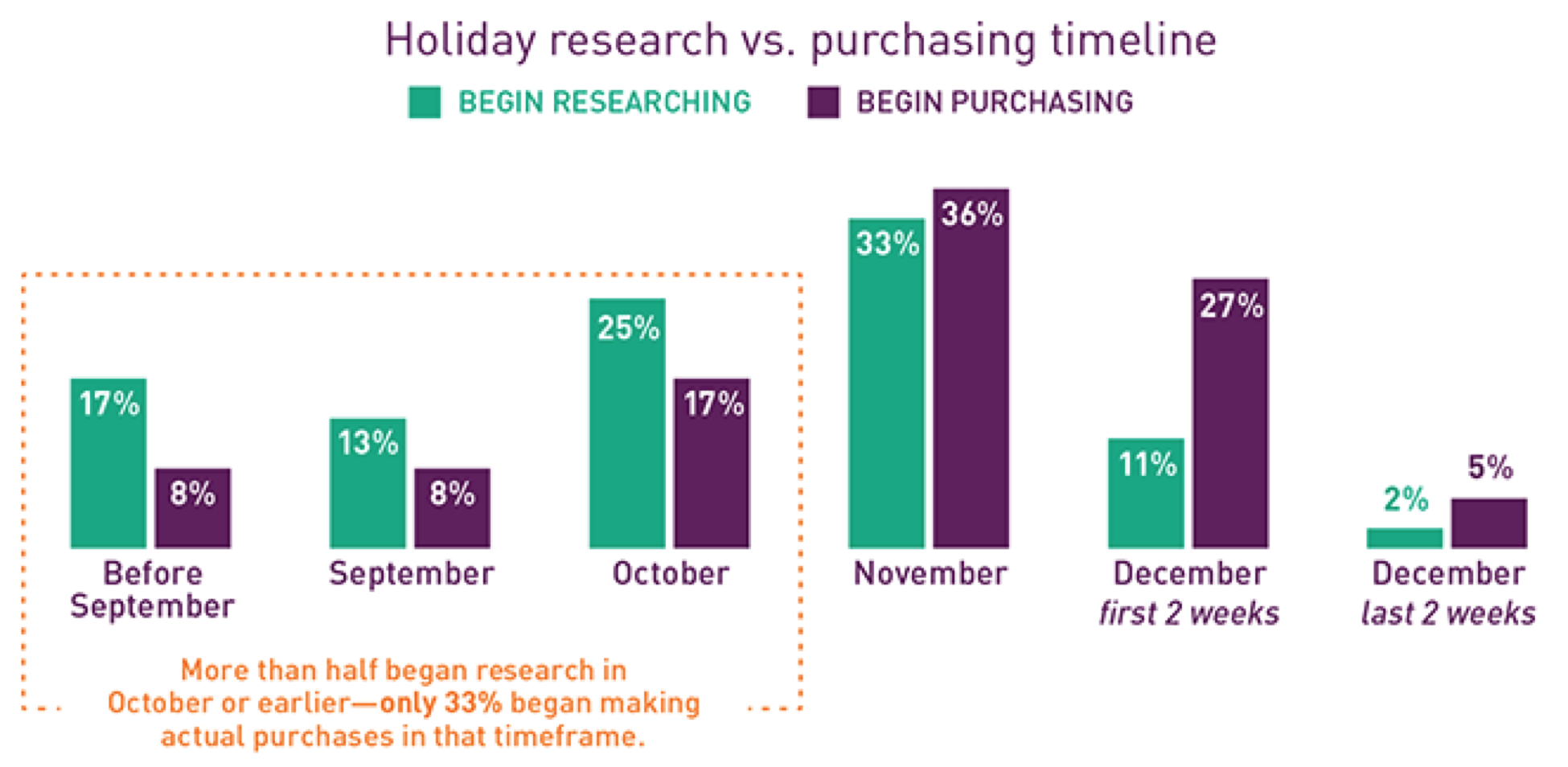 How to promote my business with 4 key marketing strategies
To figure out how to promote my business, I searched the web for helpful strategies, real-world examples and special tips to retain my customers even after the holiday season ends. I'm glad to share them with you.
Make recommendations with video marketing.

Connect and remind with email marketing.

Enhance customers' experiences with Facebook.

Give products the spotlight with landing pages.
According to the National Retail Federation, 66 percent of consumers will research products at a specific price point — less than $50. And of these consumers, 54 percent utilized recommendations from retailers.
This data gives me invaluable insights on how to promote my business online this year. In essence, I need to get out there and rub digital elbows with my prospective customers through multiple online channels.
With that in mind, be sure to download this guide for ways to boost your holiday sales, and then read on for a deeper dive into the marketing strategies I outlined above.
1. Make recommendations with video marketing
Video marketing is a must this holiday season. According to a recent article from Constant Contact, one-third of all online activity is spent watching video content, and nearly 500 million hours of video is watched on YouTube every single day.
People are learning and sharing through video, so it makes sense to promote products and services with video content.
Recording videos might seem like a difficult and overwhelming process, but I found a great how-to article illustrating three easy small business video ideas. In the article, the author outlines how to create a product or service feature video, which can help me connect with those consumers looking for retailer recommendations. I can leverage video throughout the holiday season and even record customer testimonials on specific products and services to win over those who need to do a little research before buying from me.
2. Connect and remind with email marketing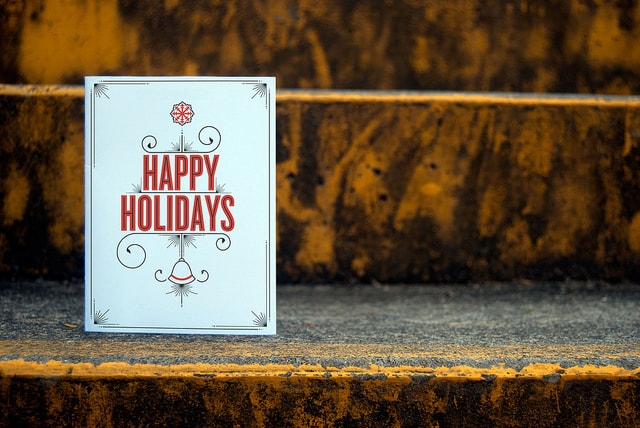 Email marketing offers one of the highest returns on investment (ROI) with an average of $44 in sales for every $1 invested. My email subscribers have opted in to my list because they want to hear from my business and learn about new sales and promotions. I can drive traffic to my website through custom-branded email marketing campaigns that feature links to my products and services and helpful articles related to my business.
If I want to take email marketing a step further when figuring out how to promote my business online, I can segment customers based on past purchases and add them to product-specific lists.
For instance, if someone regularly purchased dark roast coffee from my online store, then I can send them a targeted holiday promotion for all of my dark roast coffees. The one issue I want to avoid is overwhelming my customers with too many emails (especially if they fall into multiple segments) so I can send a campaign to a single customer segment each day to allow them time to digest and act on each promotion.
3. Enhance customers' experiences with Facebook
It's easy to lose sight of using social media for my business. At times, I find myself confused and exhausted by all of the likes, comments and shares. When figuring out how to promote my business online, I knew I would need to connect with my customers, especially on Facebook.
Since I'm selling online, I'm sure I can find and connect with a good chunk of those users, hopefully converting them into holiday customers.
My first tactic is to leverage Facebook and Instagram ads. In 2016, Facebook users made an average of two billion searches a month. Facebook captures every keyword they searched and action they took. With data like that, I can use Facebook's Power Editor to define my audience and create a targeted Facebook and Instagram ads program.
My second tactic is using Facebook groups — in addition to my Facebook Business page — to humanize my brand. Where people want to buy from people, not a company, I can interact with other Facebook users (and potential customers) by showing off my new products or services, and sharing photos and videos to promote upcoming sales. I can even use polls to see what my fellow group members prefer.
My third tactic is to use my Facebook page to improve my overall customer experience. I can't be available every minute of the day because running my online store takes so much time, so I can use the Facebook Chatbot to automate some of my customer service functions. The chatbot can greet new users and let them know that I will answer their questions soon. When I'm available, I can respond to questions and engage my Facebook fans in friendly (product-focused) chatter.
4. Give products the spotlight with landing pages
A landing page is a mini-website with a single focus: driving conversions. I can spotlight specific products, services and promotions by using landing pages — in addition to the standard product detail pages on my online store.
Since I'll be recording videos, I plan to include a video on each landing page, which has been shown to increase conversion rates by up to 80 percent. If I edit the video properly, I can pique the visitor's interest, engage them with value-add content, and potentially convert them into holiday buyers.
The proof is in the (figgy) pudding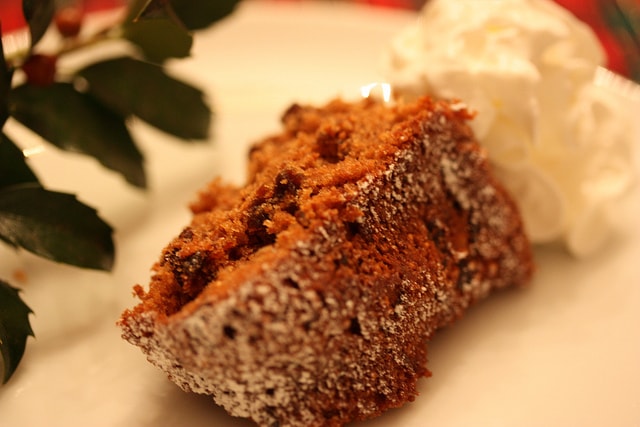 So I've learned how to promote my business online, but before I jump into anything, let's make sure these strategies have worked for other businesses. I searched for successful holiday marketing campaigns from past years.
Lagavulin Whisky wins video marketing
Legendary, mustached actor Nick Offerman, who plays Ron Swanson on the sitcom Parks and Recreation, loves drinking whisky. He filmed a 45-minute video of him sitting in a leather chair by a crackling fire drinking Lagavulin. It was Lagavulin's innovative substitute for the traditional Yule Log video, and it's been a raving success with more than 3 million views.
Having fun with Facebook ads
Dollar Shave Club used humor in their Facebook ads to highlight how everyone would love a membership to the club. As a result, they entertained their target audience while catching the attention of gift givers. Perhaps these types of ads are one of the reasons why Dollar Shave Club was acquired by Unilever for around $1,000,000,000.
This is only the beginning
I realize that these next few months will be challenging and exhausting. I have to manage my day-to-day while I navigate through how to promote my business online, but I'm confident that the above strategies can help.
In fact, I'm going to continue using those same strategies past the holidays to retain my newly won customers and drive repeat business. In the new year, I can:
Send monthly email newsletters with new product promotions and company updates
Engage my Facebook fans with quarterly contests or drawings
Record and post new videos on my website and social media
Build landing pages to highlight products and special deals
I'm confident these strategies will help me win new holiday customers and keep them into the new year. I know how to promote my business online, so now comes the fun part: putting it into action.
Note: Bryan Caplan does not own an online store, but through his digital marketing agency, he has worked with numerous eCommerce businesses to help them elevate their online presence and drive revenue.
Image by: maveric2003 via VisualHunt.com / CC BY