How to promote your event planning business on the big 5 social networks
Social media is a powerful way to market your event planning business. Whether you plan small parties, large events, weddings or corporate functions, these social media tips will help you find new clients and market your business through the most popular social platforms.
How to market your event planning services on social media
Tag your customers on Facebook.

Share tutorials on Snapchat.

Curate Instagram images with a custom hashtag.

Create Pinterest graphics that promote your on-site content.

Tag vendors and locations when tweeting.
1. Facebook
Tag your customers. Get social on Facebook and connect with your clients once their event is complete. Share photos or a recap of the event and tag their accounts.
When you tag event participants in the photos you post to Facebook, they love it — and it puts your business in front of all their connections.
Event planning clients often want to share the experience with their friends and followers so they're likely to repost and share your content. This increases your exposure and introduces your event planning business to a new audience.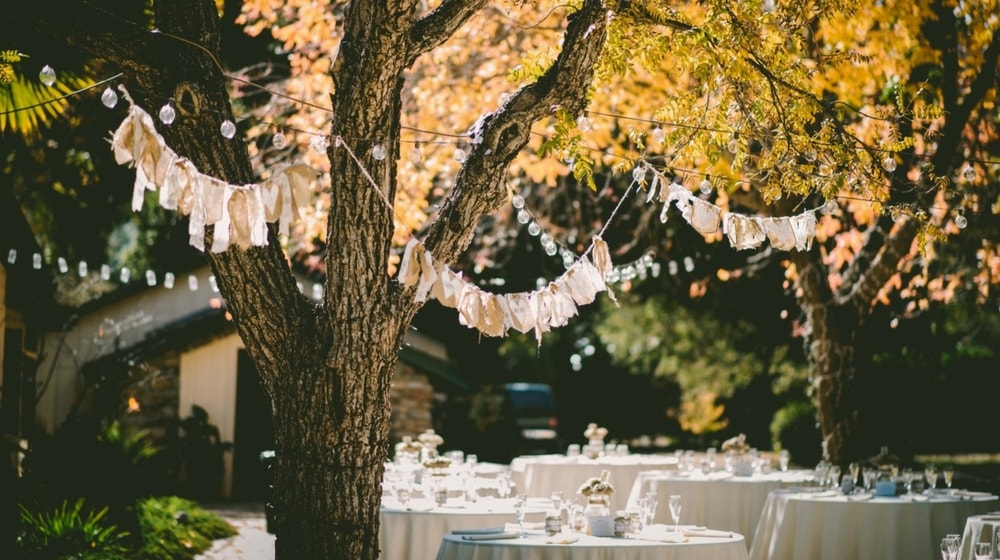 Promote your posts with Facebook ads. Facebook limits the amount of impressions a post from a page may receive. It's estimated that only about 2 percent to 16 percent of a brand's followers will see an organic post. Pay to boost your posts or pay for ads to make sure your target audience sees your social feed.
Create a Facebook group. Another way to connect with your target audience, despite low organic impression rates, is creating a Facebook group. Posts in a Facebook group are always shared with group members unless the member requests not to receive updates.
Create a Facebook group for anyone who might bring you business — Boston Brides Planning Weddings, for example.
Create a group based on target audience demographics (such as Brides Planning Weddings), topics (such as Party Planning Ideas) or business connections (such as Tampa Event Vendors) to form relationships with clients and partners.
2. Snapchat
Share tutorials. Show off your event planning skills by creating Snapchat video clips that show you in action. Create a series of snaps that show how you put together the elements of your parties.
Shapchat lets you share bite-size how-to videos.
Share shots from behind-the-scenes. Give a behind-the-scenes look at how you prepare for an event or how the event appears from another angle (such as backstage or another unique vantage point). Don't just point and shoot. Talk to the camera and describe what is going on during your event planning.
3. Instagram
Create a hashtag for your events to curate images. Post photos as you plan for and create events. For each event, use one designated hashtag so that you can curate all of the photos in one place. Don't forget to take and post photos of the final product and include them in your series.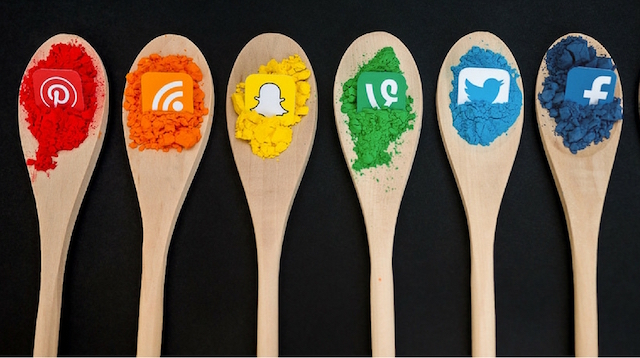 Offer giveaways. Get more followers and engagement by hosting giveaways through your Instagram account. Use a tool like Gleam to run contests that encourage users to tag friends, share content and like posts for a chance to win.
Start conversations with future clients by commenting on their photos of your event.
Connect with event guests. Another way to increase audience engagement and attract more followers is to seek out guest photos from your event. "Like" guests' photos, comment on their posts, or repost their images to increase your exposure to an audience who is already familiar with you — and is likely to follow you back.
4. Pinterest
Create custom graphics that promote your on-site content. When you publish blog posts, guides or event recaps on your blog, create three to five custom images to promote the content on Pinterest. To get the best engagement for your event planning business on Pinterest, be sure to use the correct image sizes.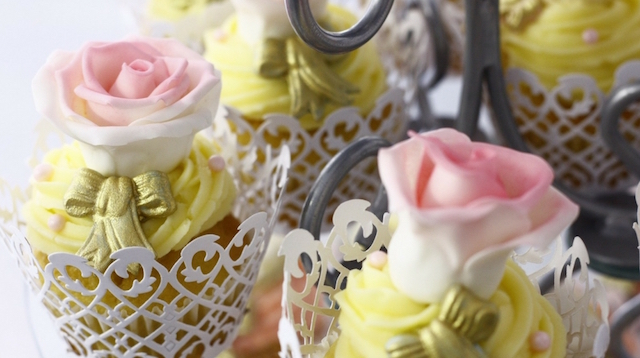 Create a variety of curated boards. Don't just share single pins. Create a collection of boards that show off your skills and past work. A few ideas for event planning boards include:
Decorating. You can also create subsets of this board such as decorating for kid's parties, decorating for wedding showers, decorating for surprise parties, etc.
Hosting. Include resources that help others host or throw their own parties.
Niche events. Build boards that relate specifically to birthdays, holidays, themes, weddings, corporate events, etc.
5.Twitter
Tag vendors and locations. When you tweet about your event, include the Twitter handle of relevant partners and vendors. By including other businesses and brands in your message, you increase the chances that they will retweet your message and help introduce your business to their followers.
Get involved with conversations. Don't use Twitter as a one-way conversation. Use Twitter's advanced search features to find users who are talking about events in your industry or niche. Next, tweet at them and share resources, photos or tips that can help them with their party planning.
The average tweet is visible for just 18 minutes. The solution? A sharing schedule.
Post messages more than once. The average lifespan of a Tweet is only 18 minutes. From the time you post an update, your followers only have 18 minutes to see the message before it becomes buried in their feed. So, don't share one post one time.
Create a sharing schedule that promotes your content multiple times.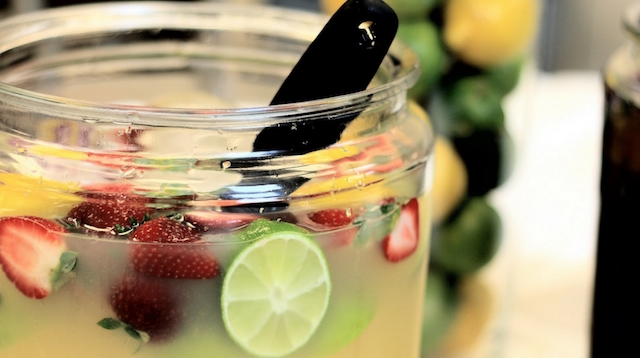 Hungry for more? Market your event planning services here, too.
The five social media platforms mentioned above will likely benefit your business the most. However, don't overlook other popular platforms that also present opportunities for you to promote yourself and connect with new audiences.
Tumblr: This social media platform is visually-driven. Create a themed blog that shares images and recaps of your events.
YouTube: Create a presence for your business on YouTube by publishing how-to tutorials, video recaps and slideshows of events.
LinkedIn: This business-focused social media platform may not work for all event planning businesses. Yet, it is a good outlet for finding clients for corporate parties. You can share custom-created content through your feed and join relevant local LinkedIn groups to make connections with businesses in your area.
Event planning is all about people, creativity and fun. So reflect that in your social media activity. Use these tips to show off your work, find new clients, stay in touch with former clients and grow your business.
Check out our free checklist: 5 ways to get more local customers
Get more tips on making sure party animals find you
Image by: Visual Hunt