How to set dog sitting rates
Congratulations! You're starting a pet sitting business. You know that there is demand in your area — and maybe you've even lined up some clients among your friends and neighbors. But what dog sitting rates will you charge? You don't want to set your rates too low and have to raise them in six months, but you don't want high rates that price you out of business.
Relax. With a little time and research, you can find out what your competitors are charging and determine what rates are reasonable for your area. This is an important first step, but don't forget to follow up with customer relations. You'll want to clearly communicate what clients get for their money and why you are the best choice to care for their furry, scaled and feathered family members.
The truth about dogs (and cats)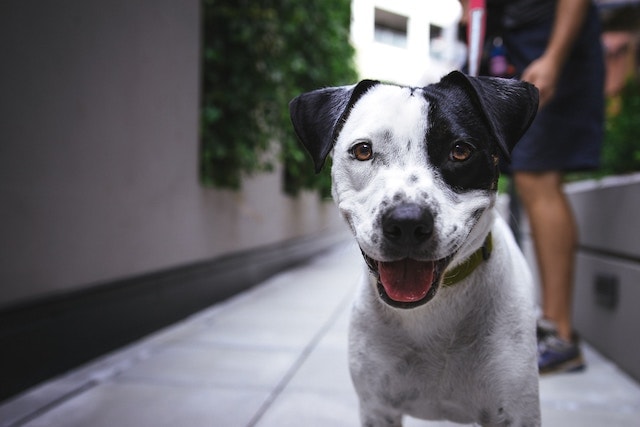 "I have done some research on other companies in this area to see what they charge," says Denise Hess. She is currently manager of Pennsylvania-based Pampered Pets, but she is in the process of buying the company. "While research takes some time, it isn't difficult," she says. "Many pet sitters have websites or social media pages with information about rates and services."
Depending how much information you want, you might have to contact pet sitters directly to get specific dog sitting rates. However, Pet Sitters International (PSI), a professional organization representing individuals and companies in the industry, urges honesty when making these contacts. PSI suggests being up-front and explaining that you are starting a pet-sitting business. If someone is unwilling to share information, just be polite and thank them for their time.
When comparing rates, PSI suggests you differentiate between professional pet sitters and "hobbyists."
You want your rates to be comparable to other professionals who are licensed, bonded and insured. While hobbyists might offer lower rates, remember that you can offer more services and have more related expenses than they do.
Tying rates to services
Of course, setting dog sitting rates should be based on more than what the competition is charging. You need to consider overhead costs, such as:
Insurance and bonding
Gas and travel expenses
Phone bills
If you think you might add employees or contractors over time, you also need to make sure your dog sitting rates will enable you to compensate them while making a profit.
Denise discovered that her company's rates actually are a bit lower than the competition. In fact, she says, "We could add $1 more per visit or walk and still be lower than everyone else." However, she explains that they don't emphasize their lower rates in marketing materials or conversations with potential clients. "We prefer to focus on the quality of the services we offer. This is what's important to our clients. Our strength is our reputation."
Pricing add-on services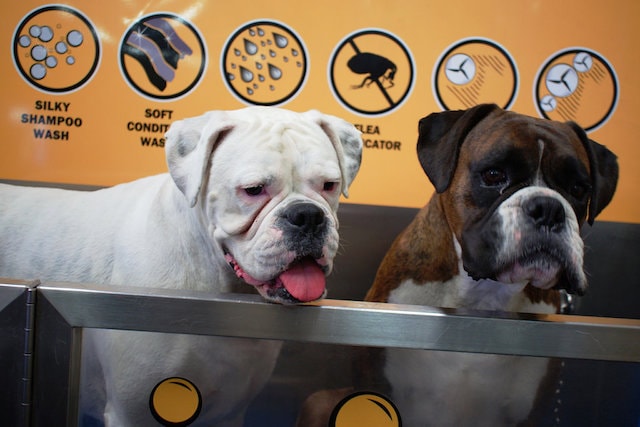 You also need to determine what add-on services you want to offer and what you will charge for these. For instance, Denise says that her company doesn't charge extra to administer medications for a pet they are sitting; nor do they charge for watering plants or taking in mail and packages. However, they do offer the following services for an extra fee:
A pet taxi service at a per-mile fee
Taking a sick pet to the vet
Some sitters will bathe pets for an additional fee
Denise's company doesn't charge a cancellation fee as long as clients cancel services by 9 a.m., but some sitters require 24- or 12-hour notice.
Pro tip: Outline all costs up-front so that there are no surprises or hard feelings later.
As a point of reference, PSI reports their members charged these average rates in 2016:
Basic pet care visit (30 minutes): $19.35
Dog walking (30 minutes): $19.06
Overnight sits (12.5 hours): $67.06
Of course, rates might vary according to your geographic region, so it's important to find out what your local competitors are charging. If you plan to offer services such as pet baths, consider the cost of supplies and what groomers in your area are charging.
Standing firm on a slippery slope
As your business gets up and running, you need to keep profits up. This means that sometimes you have to say "no." For instance, some people might try to negotiate for a lower rate. However, this can be a slippery slope that Denise likes to avoid. "If someone says they can get a lower rate somewhere else, they are welcome to go with that sitter. No hard feelings. There's no real benefit for us to give discounts," she says.
Another profit-gobbler is travel time. It's important to set a limited service area so you're not spending all of your time on the road traveling to clients. Denise says, "I'm planning to expand our service area, but we can only do this by having sitters in the new region." If you are unable to serve a potential client, you might want to refer them to a reliable colleague to maintain good will.
Raising your rates: How-tos
Sometimes, it might be necessary to raise rates. "We have not raised rates since I've been with the company," admits Denise. However, she says, "If we do, I will contact all clients in advance, explain why we are raising the rates, and thank them for their business." For long-time and daily clients, a phone call is a nice personal touch; for others, an email or letter is sufficient.
It's important to alert clients about rate changes and the reasons for them as much in advance as possible.
Theresa Hornung, who works for Maestro's Tail in Maryland, says, "You can raise rates as your business grows. If you raise prices a little and you don't get complaints, you're okay."
Polishing your reputation
It's a good idea to remind potential and existing clients about what they get for their money. "Clients appreciate that sitters have undergone background checks and are licensed and bonded," Denise says, "so post this information on your website or social media page."
This is very much a word-of-mouth business, especially in small communities, so you might want to offer clients a special discount or free visit if they refer a new customer to you. Ask satisfied clients for testimonials you can use on your website or social media pages.
Dog sitting rates explained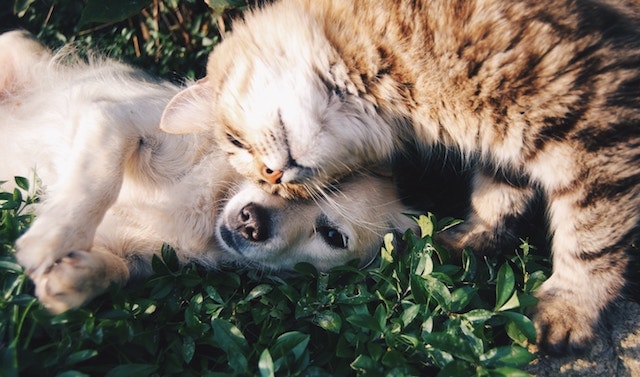 While it is important to set fair, competitive dog sitting rates, Denise and Theresa emphasize that a good reputation is as good as gold. "We have areas where we cover all dogs in a four-block radius because of word of mouth," says Theresa. "I'm nice to everyone, and I always assume that people notice." She adds, "Our clients are trusting us to come into their homes and care for members of their family. They care more about trustworthiness than a dollar or two. If you do a good job and their pets are happy and safe, that's what's important to them."
Denise agrees and says, "I find that customers in this area are more concerned about the quality of service than the price. They're willing to pay a little more for a sitter who is reliable and trustworthy and who genuinely cares about their pets."
Image by: Andrew Pons on Unsplash