How to use real estate blogs to generate leads from interested buyers
Real estate agents need their website to be more than a listing resource if they want to use their digital presence to attract interested homebuyers and generate leads. They need their website to also provide interesting and useful information. How? Through real estate blogs.
Blog-driven websites are more effective at attracting and engaging audiences.
They are also more likely to turn readers into valuable leads.
So if you have a real estate website that you'd like to leverage to generate leads, use these ideas to create better content, draw a larger stream of traffic, and lead more interested buyers toward connecting with you.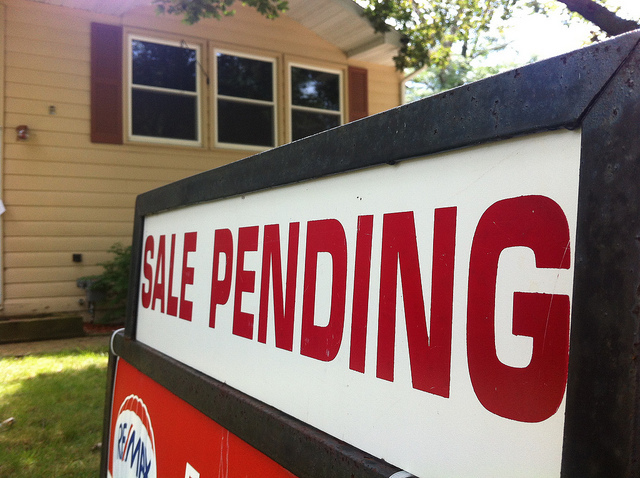 9 tips for using real estate blogs to generate leads
Define your audience.

Curate lists of local events.

Share news about local restaurants and businesses.

Give insight into the real estate world.

Share tips and advice for homebuyers

Feature your listings and open houses.

Create downloadable guides and resources.

Offer giveaways.

Promote and retarget.
Let's take a deeper dive into each one of these tips for creating real estate blogs that convert.
1. Define your audience
Before you begin to write posts for real estate blogs, get clear about who you are writing for. While many real estate agents might say something like, "My audience is anyone who is looking to purchase a new home," that will not help you connect with readers and generate leads.
When you define your audience, you narrow your focus and can create content that's more likely to resonate with people interested in working with you. So it's essential to define your client persona. It might include something like:
First-time homebuyers in their late twenties.
Retirees looking for a second-home.
Investors looking for rental properties.
Prospects looking to move out-of-state.
Families looking for an upgrade from their current home.
When you have a more specific idea about who you are talking to, the next ideas will be easier to implement.
2. Generate leads by curating lists of local events
Think about your target audience and the local happenings that might interest them. Curate a list of local events they would want to attend, and publish them regularly on your blog. This helps introduce your audience to your area and makes real estate blogs a destination for users looking for things to do.
3. Share news about local restaurants and businesses
Connect with audiences interested in your area even more by sharing stories about local businesses and restaurants. Announce the openings of new establishments and share details about their specials and promotions.
Also, let businesses know when you write about them. When businesses are featured in blogs or articles, they are very likely to share that story with their audience, which expands your reach.
4. Give insight into the real estate world
Show off your experience in your industry and give potential homebuyers the information they need by writing posts about real estate news, developments and market trends. Consider your target audience and deliver information that will help them as they begin to shop for homes.
5. Share tips and advice for homebuyers
Another way to provide useful information as a way to connect with potential clients is sharing content related to home-buying. People do a lot of research before they reach out to a real estate agent.
Make your website a destination for new homebuyers to go to collect early information.
This puts you and your brand in front of interested audiences and increases the chances that they will contact you when they are ready to take the first step with a real estate agent.
6. Feature your listings and open houses
While some posts on real estate blogs should feature helpful and interesting content, don't forget that you can also use your publishing platform to promote homes. Feature your listings and open houses so that readers take notice. Include photos to make the post more eye-catching and also create new descriptions for homes that differ from their standard listing to provide additional value.
7. Create downloadable guides and resources
Sending audiences to your blog is a good way to get brand exposure. However, to generate leads, you need to capture your reader's information.
To do that, add an opt-in offer on your blog. An opt-in offer is a free downloadable resource — such as an ebook, report, guide, checklist, etc. — that gives users valuable information in exchange for their email address. Promote your opt-in with each blog post so you can grow your email list and generate leads from your readers.
8. Offer giveaways
Another way to collect reader information and generate leads is to offer a giveaway. Asking users to sign up (and give you their contact information) in order to be eligible for a giveaway, like free tickets to a local event or gift cards to local stores, is a great way to grow your email list .
9. Promote and retarget
Publishing blog posts and capturing leads only works if readers make it to your website. In the blog world, it isn't as simple as "If you publish it, the readers will come." For real estate blogs to be successful, you need to implement tactics that draw readers to your posts.
Release newsletters to your current email list that highlight the new content on your blog.
Use social media platforms to spread your content. Use hashtags that are relevant to the area you serve so local audiences can find you.
Cross-promote with local businesses to share some of their content in exchange for them sharing some of yours.
Use retargeting tools through platforms like Facebook and Google Ads to target prospects who have shown initial interest.
You probably won't capture many leads through your real estate website if you are relying on your listing database to bring in and engage new audiences. So, use these tips to create blog posts that draw in readers and encourage your audience to connect with you.
Image by: Keoni Cabral via VisualHunt / CC BY