How to use social media to find clients for your business
Do you need to find more customers and clients for your business? Not sure how to go about finding them online? Social media is the marketplace square, and where you need to be. Whether you're a local mom and pop shop, photographer, author or accountant, you can find new clients on social media by following these ideas.
Identify your ideal consumer
The temptation to be all things to all people is strong, especially for big-picture entrepreneurs. You constantly see new possibilities for income right? Online though, the competition is fierce and the marketplace is busy. You'll actually have more power and efficiency online if you narrow in on your ideal consumer, and by this I mean, get specific!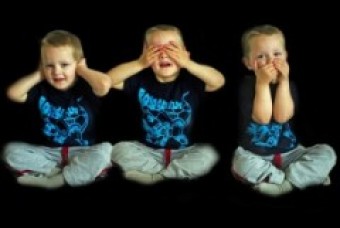 For example, it's not enough to present yourself as a photographer for weddings, portraits, products and newborns. Instead, maybe you want to be known as a newborn photographer who works specifically with multiples. Once you have your target, go ahead and write down the ideal profile of your classic consumer. Everything you put online should attract those types of people. This means your branding, tagline, about page and avatar should be attractive to that type of client.
Reveal a problem they didn't know they had
Sticking with the newborn multiples photographer example, you'll have to show families that having a specialty in this area is actually a necessity, and that no regular type of photographer will work for their family photos. How might you do this on social media?
Write a Google+ post offering a list of the "common mistakes" new moms make when shooting photos with their newborn twins on a smartphone.
Tweet out a link to a great photo shoot you did and explain all the strategy that went on behind the scenes.
Post a photo on Instagram or Facebook and ask people to weigh in on what's wrong or right about the composition of the photo.
Create a Pinterest board that gives new moms ideas about how to arrange their multiples for a last-minute photo shoot when she's only got 10 minutes before someone starts crying.
In all these examples, you are pointing out that you have a solution to a problem that maybe never entered their minds!
Offer the solution for free (sorta)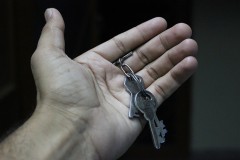 This is counter-intuitive for many business owners, but I've had great success with this method. I offer blog transfers from Blogger to WordPress. In order to advertise this fact, I wrote an extensive blog post tutorial on exactly how to do it. What happened?
It got shared all over social media. It also got indexed by Google.
In that post, I did add affiliate links, plus some slight suggestions that people might want to still hire me because while the steps aren't that hard, the headache and anxiety isn't worth it. So out of 20 people who find/share or read the post, I catch a few who say, "I'd rather have this expert do it, than fuss myself." Once or twice a year, I post a Twitter link or Facebook post offering a promotion or discount as well.
It's scary to put your knowledge out there for free, and you can start with a teaser, or a free trial subscription, or some way for them to test and taste what you have to offer before they commit.
Follow your competition
The above ideas are great, but what if you don't have a following of people on social media to begin with? Starting from scratch is not easy, but it is easier if you go where the conversation already is, rather than trying to start your own.
Find all the other bloggers and business people in your particular niche. Follow them everywhere — including Facebook, Twitter, Pinterest, Google+, Instagram, and via email. If you are heavy into Twitter, go ahead and make a Twitter list.
If you're more into Pinterest, enter their boards into Feedly with this great hack and you'll never miss when they post a new pin.
So why do all this work following them?
Their followers might become your followers.
Jump in on threads and conversations they've already started.
Answer questions helpfully or with a personal angle and get your avatar noticed.
Share the competitions' articles on your own social streams. This builds trust and authority because it shows you're willing to share, even if it's not your own content.
Follow the people who are following your competition.
Respond and engage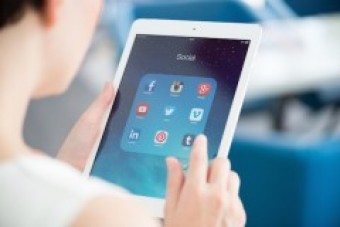 Always show acknowledgment when someone reaches out to you by sharing your content, following you, or asking you a question. Try to keep the conversation going. Also, don't be afraid to jump into conversations that you aren't initially a part of. Using hashtags, you can find conversations on Twitter that might be a source of clients for you.
For the photographer example, you'd create two types of audiences on social media: other photographers with which to share content (and possibly clients), and then your consumers. You might achieve this by joining a mom blogging community, or following moms or "multiples" boards on Pinterest.
Strategic advertising
If you have a budget, advertising on social media can be quite lucrative. Before you begin, write out what your ideal call to action would be. Is it to sign up for email newsletters (still the most effective way to get your product and services in front of people), or to pay right now for a subscription or product? Then you can:
Create a landing page or splash page on your site that makes it super easy for your consumer to follow through.
Have a designer (or you) create a compelling graphic that works with the ad size you might buy.
With the exception of Instagram, Facebook, Twitter, Pinterest and Google all have advertising programs and networks. Check the links to see if you can enroll.
Choose the platform where your consumers will be.
Sometimes, advertising has an indirect value. Instead of trying to get that call to action from the ad, maybe the ad is meant to simply raise how many people follow you SO THAT when you post some offer or coupon on your channels, there are people there to actually respond.
Helpful tools to keep track of potential customers
IFTTT. This automated software allows you capture data automatically. Choose a recipe that might work for gathering leads. For example, if someone mentions you on Twitter, have IFTTT automatically add their Twitter handle to a Google drive spreadsheet so you can add them to a list or engage with them.
Hootsuite. This scheduling tool not only helps you schedule social media posts in advance, it also allows you to listen in on conversational streams when you put in specific keywords or hashtags.
Feedly. This RSS reader will help you keep track of new posts that go out from your competition. Make sure you read the threads on their social media pages and on the blog itself in case you can add value to the conversation.
Be patient
Building authority online takes time, so if you don't see immediate results, take heart. I've gotten business through all the platforms, and once I had a handful of clients, the testimonials and word of mouth caused my business to snowball.
Remember that social media is about being social. If you're always out for the hard sell, it'll be off-putting. So think….conversation first, sale later.