How Venus Spirits is bringing local craft spirits to California [video]
As the farm-to-table trend continues to gain support, one man is bringing these ideals to distilled beverages. Sean Venus, CEO and "Spirit Chemist" of Venus Spirits, is the man behind this mission. He is brewing up some TRULY amazing organic craft spirits in Santa Cruz, Calif. I had the pleasure of joining GoDaddy CEO Blake Irving on a trip to visit the visionary behind the stills, hear his story, and taste these award-winning spirits.
Venus Spirits are known for their bold flavors, stemmed directly from organic, locally sourced ingredients.
"Each batch is distilled in our hand pounded Alembic Stills. A little bit of ocean air, a touch of precision and some time result in extraordinary handcrafted spirits." ~ Venus Spirits
Extraordinary is no understatement here.
Starting from scratch
"I always wanted to own my own brewery." Sean Venus, Venus Spirits
Sean Venus was lucky enough to capitalize on his previous career knowledge to start his small business venture. Finding his brewing community was just the beginning. "I was lucky enough to go to college at the University of Oregon during the initial renaissance of craft beer," he says. "This exposed me to great beer and a collaborative brewing community."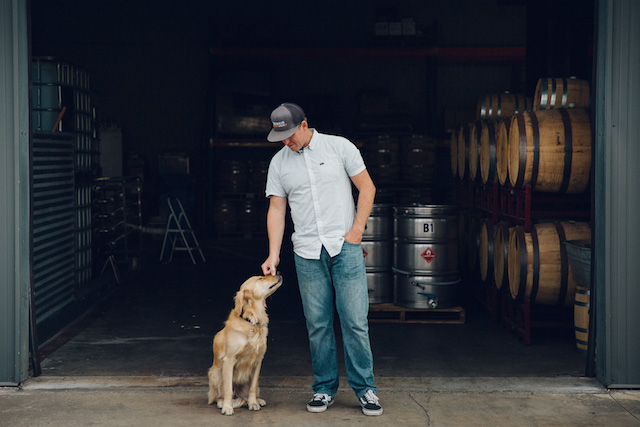 Sean had a leg up on the competition when it came to creating organic, craft spirits. In addition to his early career knowledge of craft beer, he also worked in the organic food industry for eight years. In 2012, Sean had the idea to start his own craft distillery. With the support and approval of his wife, he began his journey to chase his life-fulfilling dream.
After some initial planning — and acquisition of equipment — distilling started in May 2014. The first batch of Venus Gin Blend No. 01 hit shelves in July. From there, El Ladrón Blanco Blue Agave Spirit hit in September, and the first batches of Wayward Whiskey were released in January 2015.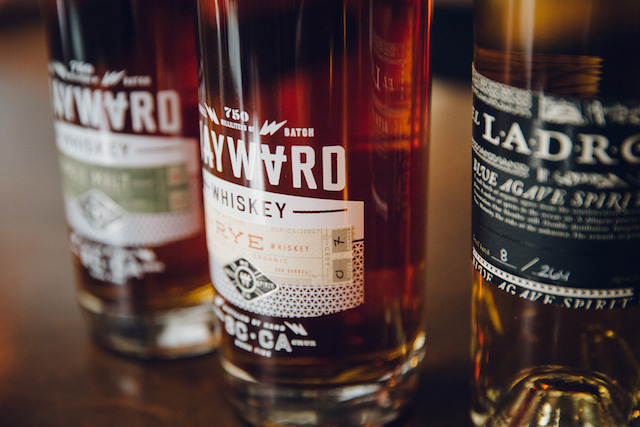 Venus Spirits: Creating flavors for success
Everything about Venus spirits exudes small batch prowess. The location, the process, the team and the flavors — none of which can be replicated elsewhere.
The location
One side of the distillery in Santa Cruz houses the equipment: two hand-pounded, copper, Alembic stills (imported from Spain), the brew house and barrels. Across the way you'll find the tasting room, where spirits are available for sampling.
This setup is ideal for creating an inclusive experience — visitors stop by, check out the setup, and actually get to feel like they're part of the process.
Venus Spirits is a must-see if you're in town. But if you can't stop by, many local bars, restaurants and retailers carry Venus Spirits. Some retailers will even ship!
The process
Creating craft, small-batch spirits isn't easy, and creating something with as much flavor and depth as Sean does makes it that much harder. His previous experience helped with driving the direction of the flavors. He explains:
"You need to have a vision of what you want it to taste like and build it through ingredients and process. We have to pick botanicals so the infusions are complementing each other and creating beautiful layers of flavor."
These craft spirits take time. The smaller barrels require roughly six months to produce viable spirits. And the large barrels? They need to be stored for at least two years before the contents are ready to be bottled.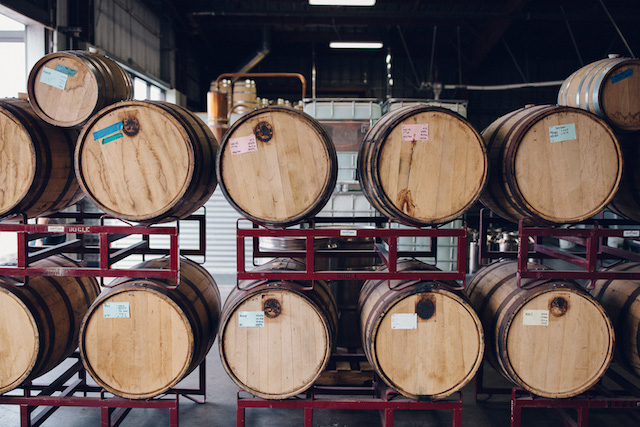 The team
"The thing about being an entrepreneur is you have amazing highs and ridiculous lows — no one ever told me that before I went into it this business. That you're going to be completely excited that your brand is on the shelf of this amazing restaurant, bar or retailer one day, and then you're looking at your bank account the next wondering how this is all going to work." ~ Sean Venus, Founder, Venus Spirits
Since Sean launched Venus Spirits a little more than three years ago with just one right-hand person — who he describes as the "lifeblood of the behind-the-scenes" — the company still employs less than 10 people. But that small crew gives 110 percent to the business.
When times get rough, and Sean assured us they sometimes do, he relies on his team to even him out and bring him back to reality. "My wife and the other people in the shop ground me," he says. "It is always helpful to have those people around me."
The flavor
Venus Spirits, even in its infancy, has won many awards for their products' unique and outstanding flavors. For something that is deemed "hard liquor," it's more of an artisanal treat.
Sean wants to change the way people feel about Agave (a relative of tequila), gin, whiskey and aquavit by giving them an artisanal experience. He's committed to sharing and teaching others about every nuance of his product. His gin was even featured in Williams-Sonoma in July.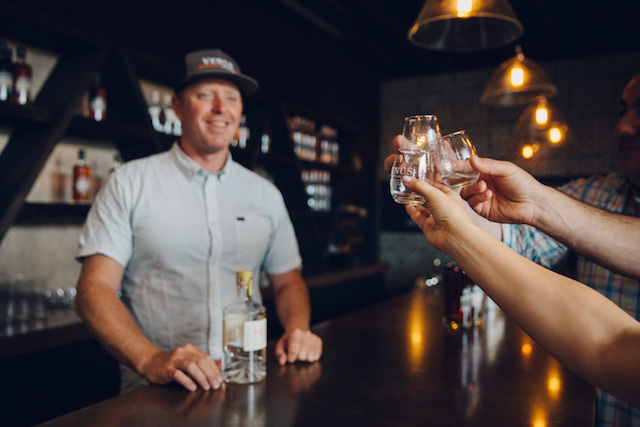 Registering a name to make one
Sean and Venus Spirits started small with an idea and a domain name from GoDaddy. If you're looking to see how it all began, watch Blake's "Small Biz Love" Facebook Live session below.