How wellness blogs can bring you more customers
So, you have a health and wellness business. You've invested money into building a website and even spent time on social media. Yet, you're not seeing a drastic uptick in business and want to try a new approach to bringing in more customers. We have a suggestion: wellness blogs.
Give prospective clients more ways to find you online — blog.
It might be wise for you to refocus internally and build a blog strategy for your health and wellness business. Creating a content marketing plan around a wellness blog can bring more visitors to your website — and more clients to your business.
4 tips for wellness blogs
With pretty much everyone turning to the web for answers to their health questions, it makes sense to blog. Give the people what they want.
Publish regularly to draw a crowd.

Develop your own voice.

Create downloadable content.

Optimize your blog posts.
Before we dive into our blogging tips, let's touch quickly on the importance of credibility in a field like health and wellness.
Position yourself as an expert
Businesses operating within the health and wellness industry must work to gain customers' trust. Wellness claims are constantly challenged and credibility is earned, not given. Therefore, wellness businesses looking to position themselves as credible can use a blog to help.
Where's the first place people look for answers to health questions? Online.
You can improve your business credibility by publishing high-quality content around topics of interest to clients. High-quality is a subjective term that can be difficult to measure. However, generally speaking, some types of high-quality content include:
Long-form blog articles (600 to 1,000 words)
Case studies and white papers
Video interviews with health experts
Podcasts on current health topics
Infographics that make key information visual
Regardless of the form, you should strive to create content that is well-researched, unique and valuable to the readers you want to reach. If you can focus on creating valuable videos and articles, you'll improve your credibility and generate more customers.
Start your own WordPress blog now with GoDaddy Managed WordPress. It's the easiest way to use WordPress!
Best practices for wellness blogs
As with all things, there are good ways to blog and there are better ways. Below we touch on the most important points.
1. Publish regularly to draw a crowd
In all likelihood, your core skill isn't writing, video production or content management. Being unfamiliar with how it's done can make it hard to stay on schedule or motivated. However, if you can remain consistent with your blog, you'll build an audience.
Consistency is an important piece of building an effective blog strategy. It's also one of the most difficult.
Your customers are creatures of habit, and they can quickly develop expectations. For instance, if you've published a weekly column every Thursday for the past three months, you'd likely notice an uptick in traffic to your blog or website on Thursdays.
If you suddenly decided not to publish one week, you'd almost certainly see that same uptick from visitors who have become accustomed to your content being published that day. If they don't find a new article and see no notification explaining why, you might lose that audience member.
Pro tip: Don't do it all yourself
One tip to help you maintain a consistent schedule with your blog is to delegate. It's unrealistic to expect you as the owner to run your business and create blog posts on a regular basis. With that in mind, you can outsource content creation to freelancers (get tips here) and hire an intern to help manage the content internally. You can also invite other health bloggers to write guest posts for your blog. Don't stretch yourself too thin; set realistic goals for your blog.
2. Develop your own voice
To create an effective blog for your health and wellness business, think about your brand "voice." Voice has to do with everything from the tone of your posts (casual, professional, clinical) to the clothes you wear in podcasts. The voice of your blog should be consistent with the voice you use on social media, your main website, your emails and other communication channels. Together they make up your brand.
You need to use a single voice, from your website to your blog.
If you've never thought about your brand voice, a good place to start is with a style guide. A style guide is a tangible document that outlines your communication parameters.
It includes things like your brand colors, typeface and logos for use in various applications (digital, print, vehicle signage, etc.). It also lists the topics that your brand should discuss and any concepts to avoid. In other words, anything related to how your brand should communicate needs to be addressed and outlined in this style guide.
3. Create downloadable content
One of the main reasons to create wellness blogs is to help grow sales. While more traffic to your website is great, the real value is increased leads and ultimately, more customers. Fortunately, you can use gated content on your blog to start an email list.
Email marketing is a very effective way to turn casual browsers into buyers. But first, you need to get site visitors' emails.
Gating content simply means locking content behind a wall that requires a user to provide some information in order to get the content. For instance, you could create a whitepaper covering the Top 10 diets for college students and require visitors to give you their names and email addresses before they can gain access to the whitepaper.
This exchange of valuable information for contact information provides a win-win scenario for you and your readers.
The visitors receive a valuable piece of content, and you receive contact information for someone likely to buy from you. If you decide to use gated content on your blog, make sure the content you gate is valuable; otherwise, you risk souring the relationship before it ever begins.
4. Optimize your blog posts
One of the key benefits of blogging is to increase the number of people who find you via Google or other search engines. When your target audience searches for various terms — "home remedies," for example — you want your website to show up at the top of their search results. The more search terms you rank high for, the more visitors your blog will attract.
You can use your blog to increase search traffic in a number of different ways. One strategy is to publish a lot of articles on wellness terms related to your business. The more content you publish, the more keywords you'll rank for. You can also interlink your articles to boost the rankings of your other blog posts.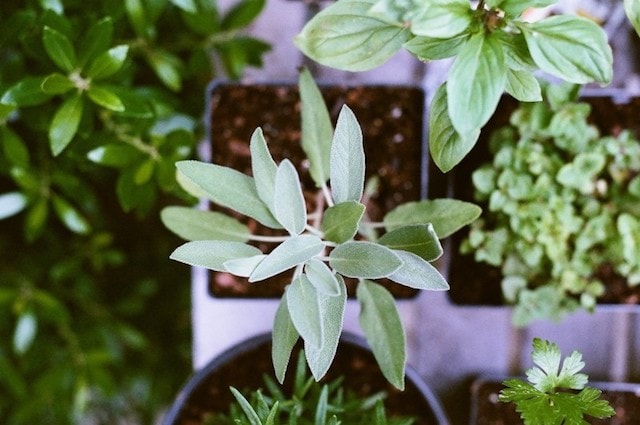 For instance, if you want to improve the rankings of your 10 diets for college students whitepaper post, you could create a peripheral article discussing ways to stay healthy while in college and include a link to your whitepaper page in the new blog article. This internal linking will help improve the ranking of the 10 diets page.
Another way to optimize your content for search engines is to insert a variety of often-Googled  terms into the written content. It's important that you not overstuff your content with keywords, but a healthy mix of terms and syntax on a topic will help your post rank higher for that subject. Read this post for more about search engine optimization.
Start a conversation with readers
The health and wellness industry is highly competitive. This is specifically true for attracting and retaining attention online. While you can experience short-term gains with paid ads or social media marketing, the real return on investment comes from developing engaged communities around wellness blogs.
Image by: VisualHunt.com