Improving patient engagement: Measuring results in the small- to midsize medical practice
For better or for worse, healthcare is changing, and as a result, your practice might be experiencing some growing pains. That's because today's healthcare world embraces consumerism in the sense that healthcare is a consumable service in a competitive market. As such, patient engagement is a critical marker.
Why patient engagement matters
You can blame the internet and the rise of smartphones for the latest iteration of the American healthcare system.
Thanks to digital technology, healthcare consumers are more informed about your practice than ever before.
They know they have many choices when it comes to providers, and they are more likely to read reviews about your practice before picking up the phone.
The idea that patients look at healthcare in the same way they look at other services might rankle, but in fact, medical practices are effectively retail locations where services are sold. In this brave new world, we need to differentiate ourselves by creating an engaging collaborative culture designed to both attract and retain patients.
Related: 5 ways healthcare organizations can use social media to improve patient experience
Healthcare's Triple Aim and patient engagement
In a time of increased consumerism in healthcare, it's important to increase patient engagement or run the risk of losing patients to another practice. But healthcare providers can easily flounder under the nebulous concept of "engagement," so let's think of it in terms of the Triple Aim, which offers concrete quality metrics and quantifiable ways to attract and retain patients.
The Institute for Healthcare Improvement (IHI) says the Triple Aim for populations includes:
Improving patient experience by improving quality scores.
Advancing population health initiatives by emphasizing service delivery outcomes.
Reducing the cost of healthcare service delivery.
Woven into the Triple Aim concept is the idea that patients and clinicians must come together to collaborate on new methods of care.
Over the past decade, the government has stepped in with programs such as patient-centered medical homes (PCMHs), accountable care organizations (ACOs) and meaningful use initiatives to help clinical providers reach the goal of Triple Aim.
At the heart of all these programs lies the idea that healthcare providers must find new ways to engage their patients in order to improve care delivery.
Related: How health information technology is transforming patient care
3 ways patient engagement can impact Triple Aim
Patient engagement can positively impact IHI's Triple Aim for healthcare delivery. Here's how:
Patient engagement and patient experience
For the first time in history, patient ratings of physicians' care delivery are tied to how doctors are paid. Physician communication, access to care, shared decision-making and patient education is important to the patient experience and also listed under quality-centric reimbursement models.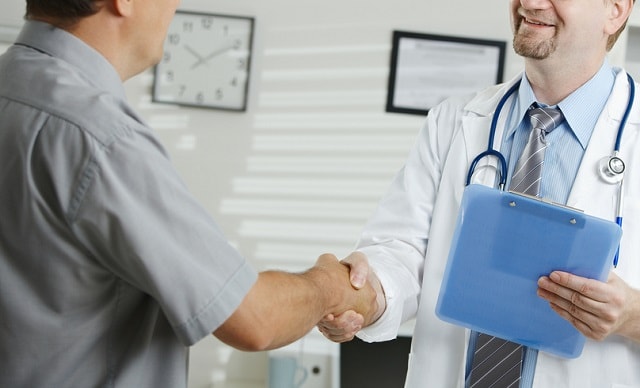 Patient engagement and health outcomes
Patient engagement is strongly tied to improved health outcomes. Doctors are now held accountable for patient compliance with their treatment plans. Just ask a hospital how much it lost last year on hospital readmission penalties and you'll begin to understand how the shift to value-based care is profoundly affecting healthcare models.
The Studer Group points out that dozens of studies link better health outcomes to patient engagement. For example, more engaged patients are more likely to manage their chronic conditions, like hypertension and diabetes; schedule preventive tests, like colonoscopies and mammograms; use the emergency department appropriately; and have lower rates of hospitalizations.
Patient engagement and reduced costs
An engaged patient saves us money. The Robert Wood Johnson Foundation points to the growing body of research correlating the two.
Educating patients on preventative care and involving them in the decision-making process is crucial to patient engagement, healthcare compliance and improved outcomes.
Related: How to start a healthcare blog patients will actually read
How can a small practice increase patient engagement?
Patient engagement is irrevocably linked to achieving the Triple Aim. So how can a small medical practice compete against larger or hospital-owned providers that have the administrative resources it takes to redesign workflows to fit the paradigm shift?
According to electronic health record company athenahealth, there are five important steps small practices must take to improve patient engagement:
Define your vision for patient engagement.
Implement the vision by creating a culture of engagement.
Deploy the right mix of services and technologies.
Empower patients to engage in their treatment.
Track benchmarks and adapt.
While these steps make sense, it can be daunting for providers to determine how to apply concrete techniques in a small practice setting.
Start by looking at patient engagement from the standpoint of the patient, the physician and the care team, and establish benchmarks in three crucial areas:
How satisfied patients are with the quality of service you provide.
How involved patients are in their own treatments.
Quality of care outcomes.
The following tips can help you improve your scores in these three areas.
Measure patient satisfaction
Invite patients to take an online or in-person survey at the end of every visit. This is an important and low-cost engagement technique that conveys the importance of their feedback.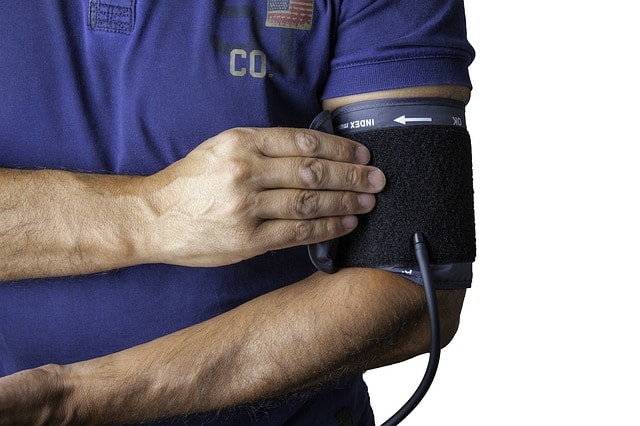 There are numerous free online tools available to measure patient satisfaction, including the American Medical Association's Steps Forward program, a complete patient experience program. You can also check with your state medical society.
Related: Conduct a survey to find out what your customers are really thinking
Create the right environment
It might sound simplistic, but having happy, engaged clinical teams is infectious, and it will make a difference with your patients. You can also put patients at ease by structuring patient areas in a way that feels open and comforting.
Use technology to engage patients
There are numerous smartphone apps available to track patient behaviors, as well as telemedicine applications that offer the convenience of virtual visits. Most patients are comfortable using these types of digital tools, and they can lead to increased patient satisfaction.
Patient engagement is crucial to attracting and retaining customers in an increasingly consumer-driven healthcare environment. Just as important, patient engagement is increasingly connected to Triple Aim and the goal of improved quality outcomes and lowered costs. It's for these reasons that even the smallest practice should take steps to create new workflows to increase patient engagement.