Is this your year for starting a construction company?
There's no arguing that construction is a critical part of the U.S. economy. According to the U.S. Bureau of Economic Analysis, the construction industry accounts for approximately four percent of the U.S. Gross Domestic Product. And the market for construction products and services is expected to continue to grow. At the same time, there is a growing shortage of skilled tradespeople in the United States. This creates a great opportunity for anyone interested in starting a construction company.
Caterpillar, one of the largest heavy-duty equipment makers around, just posted its seventh straight quarter of record sales. That's a convincing indicator of the construction industry's growth.
As demand grows for construction services, so do the opportunities for you to establish a strong business to meet those needs.
Knowing when the time is right
Making the decision to go out on your own and start a construction company can be exciting. But it's a decision that should not be made lightly. There are many factors to consider, and once you've committed, it can be difficult to turn back.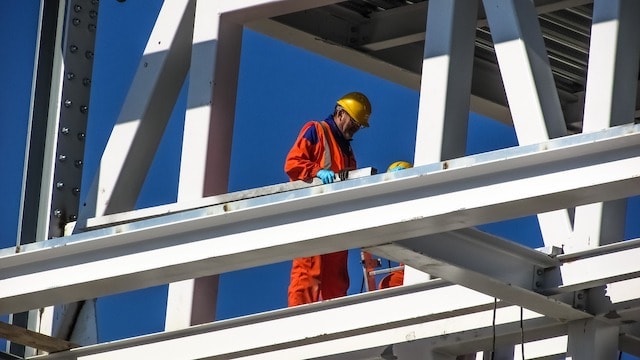 Here are a list of questions to ask yourself before you make the commitment to starting a construction company:
Am I able to handle the stress of leading a startup?
Do I have the support of my family to take this risk?
Do I have enough financial resources to get started?
Why should I go into business for myself instead of working for an established company?
It's always better to ask yourself, "Why should I?" instead of asking yourself, "Why did I?" after the fact.
The steps for long-term success
Deciding to start a construction company is a big decision. Most people who venture out on their own have worked for an established company and have learned the skills of their trade. They've likely even mentored under someone who was able to help them build their abilities.
As time goes on, some develop an entrepreneurial itch to take their skills and abilities and use them to start their own business.
Learning a skilled trade is a vital part of running a successful construction company. But it's not the only part. It's also critical to learn the business behind the trade. A lot of new startups fail to master this, which can impact their success — and in many situations, can be the cause of the company going under.
Important steps for entrepreneurs for starting a construction company the right way include:
Licensing
Be sure to get the correct license for your trade. Many cities and states require licensing for different construction trades. In some states, operating without a license is considered a felony. Research the areas you intend on servicing, and determine if licensing is required for your specific trade.
Advisors
Build your core group of advisors, as business can be complicated. To be successful, an entrepreneur might need to seek outside advice for jobs they might not be familiar with. These key advisors might include an accountant, an attorney, an insurance agent and a banker. It's best if these advisors have experience with other construction companies.
Insurance
Insurance is an important part of running a successful business, so you'll need the correct type and amount of insurance coverage. Some lines of coverage — such as workers compensation — are mandatory in most situations. Work with your insurance agent to determine the right coverages and the policy limits for your business.
Business systems
In order to grow your new company, you will need to develop good systems and processes that can be repeated by your staff. These include your accounting and construction estimating processes.
You should also get involved in your trade association — most skilled trades in the United States have trade associations. Here are just a few:
These associations bring together members to further the future of their industry and trade. Building relationships with other members of your industry who are not competitors will help you learn how to build your company better.
The startup process: Capital-intensive
Starting a construction company requires a lot of resources. It takes a lot of your time and effort, and it requires a significant amount of money and financial backing. Financing your new company in the beginning can be a nerve-racking process, especially if the company lacks a significant number of clients and projects.
One obstacle that slows many construction startups is
cash flow
.
Many contractors start their businesses and invest heavily in new equipment and vehicles. They purchase a new truck, along with equipment they anticipate they'll need to get started. This uses the cash in the business quickly. And if positive cash flow is not coming in from jobs being completed, the entrepreneur can run out of funds quickly.
So as you start your company, it's important to time purchases and other expenses as close to the time they are needed as possible.
The following are recommendations for improving cash flow when you're just starting out:
Buy used equipment and vehicles
New equipment and new vehicles are a luxury for anyone just starting a construction company. Because the down payment required for purchasing a new vehicle can reduce cash balances unnecessarily. Someone starting a new construction company who has limited funds should consider purchasing used equipment and trucks to help reduce the impact on cash flow.
Think about renting
Purchasing equipment uses up cash quickly. Depending on the scope of work being contracted, the tools might not be used on a regular basis. If equipment is not used frequently, it could be a good option for the contractor to rent the equipment rather than buy it. Renting equipment helps with timing and cash flow, as it makes the rental expense a specific job cost. There's no drain on cash flow when the equipment isn't needed.
Cash flow is critical for any new business. Without it, it's hard to sustain a business for the long-term. New business owners need to guard their cash to ensure that the company can sustain itself during the startup process.
Your main focus: Finding jobs
Successful construction companies are the result of a series of successful construction projects that have been strung together. New profitable projects sustain the business into the future. Your main focus is to find new projects that your business can continue to complete.
When getting started, the key to finding new projects is to take care of the customers you have.
Finding new projects and jobs can be a difficult process. When starting a construction company, many contractors rely on their personal relationships to find work and jobs. They start out by informing their family and friends that they're now in business and are looking for a specific type of work.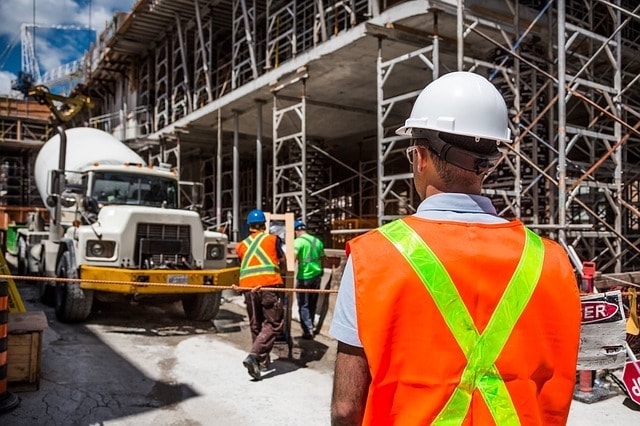 Successful contractors build a strong word-of-mouth referral network by completing quality work for their current customers. Satisfied customers will share their experiences with their network of family and friends, and in turn, will grow your startup's opportunities to contract additional projects.
Editor's note: Make it easy for new clients to find you online with a website you can build yourself in less than an hour. Get started now.
Are you up for the challenge?
It has been said that the further away from something you are, the easier it looks. If it looks like it is an easy process to start and run a successful construction business, you probably need to get closer to the business.
Starting a construction company might not be easy, but it can be very rewarding. If done correctly, it can open up many opportunities for you and your future. Are you ready for the challenge?