LinkedIn best practices for business consulting talent recruitment
Good help is hard to find, and that's especially true when trying to find the best business consultants to help you take your company to the next level. Whether you need assistance with branding, social media outreach, customer retention or product development, there is often no better option than to get an outsider's honest perspective on how to move forward. In fact, when it comes to making some of the hard decisions and even implementing unpopular choices, an outside consultant seems like the perfect fit. That's where talent recruitment comes in.
So how does a company address the issue of talent recruitment? If good employees can be difficult to acquire, how does one go about finding a strong work ethic and reliable skill sets in someone outside of the company? The answer might lie in today's most robust social network for professionals: LinkedIn.
We've already shared why 2018 is the year you need to be using this platform, but here's why it matters even more for businesses hoping to hire great minds to keep things running at peak performance, and how you can best harness this powerful tool to acquire your dream consultant.
Go all in with pro tools
If you're still hanging on to a free account on LinkedIn, your results will most likely be lackluster. That's because the folks at the world's top business networking platform have saved the most effective tools for paying customers. This shouldn't deter you, however, as many users have admitted to earning back their investment time and again with a more efficient experience that gets them to the best talent quicker. (And a whopping 75 percent were successful with Recruiter.)
If you've already decided you can manage the expense of an outside consultant, the monthly fee for LinkedIn Recruiting tools shouldn't phase you. The tools provide several advantages over a regular account, including:
Ability to search beyond your personal connections to more than 500 million LinkedIn members
Access to more than two dozen search filters
"Find More People Like" feature to recreate successful searches
InMail messages to contact people directly
Proven recruiting templates to customize for each outreach
CRM tool built specifically for LinkedIn and designed to share workflows with your recruiting team
Many recruiters who use LinkedIn tools keep their accounts long after they find the business consultant for their needs. In fact, it's fast becoming a continuous source of leads for all talent recruitment for ongoing staffing needs, including internships.
 Talent recruitment best practices
Now that you understand how LinkedIn is specifically designed to make the search process easier, it's time to discuss how to know if someone you find there is "the one." What characteristics does a reputable and reliable business consultant have? How can you identify someone who might not be actively searching for these opportunities? Many recruiters have found success by focusing on these steps.
Create a company page. You can't expect to attract top prospects if you're not prepared to put your best foot forward. Make sure your LinkedIn company page is updated, well-branded, and clear on your vision. Don't be afraid to share the type of talent you are hoping to attract.
Describe your objectives. An excellent job description shouldn't consist of a list of tasks. Tie the role to attainable and measurable goals; you're more likely to attract goal-oriented talent this way.
Watch the competition. Do other businesses in your industry have similar growth goals? Have they been successful with their talent recruitment efforts? Study their methods, starting with how they post jobs and copy their techniques to see similar results.
Get active in groups. Lively conversation is one of the best ways to see what people think of your industry, and the solutions to support it. Take time to participate in weekly discussions in your niche, and see if any superstars emerge from the network.
Look for passive opportunities. Not all of the best consultants are actively looking for work, but that doesn't mean you can't reach out to inquire about possibilities. Even if they seem to be quite happy with their current job, the right opportunity could move them elsewhere.
How to reach out to talent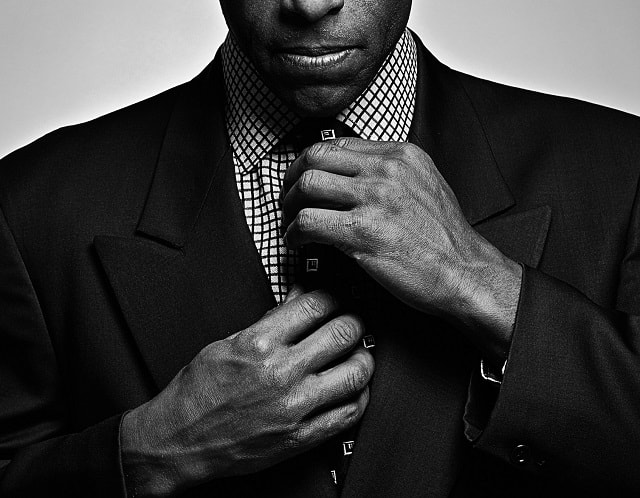 After you've identified a short list of possible candidates, it's time to make your move. Using your ample supply of InMail credits (which come standard with most Recruitment packages), take time to customize the available templates to speak specifically to each candidate and your needs.
Use personal touches, such as their name, and refer to their current work situation. Ask questions about what they are looking for in a career, and explain in quick sentences how you envision a partnership to look.
Don't be afraid to take the conversation off LinkedIn once you have received a response, but don't be too aggressive.
While many people will put up with a lot for the right opportunity, others have experienced too many irrelevant emails from ruthless headhunters to want to get too personal on the first message.
Finally, with any tool, it's always wise to do a post-mortem. If you do get the consultant of your dreams using LinkedIn, be sure to ask just what about your approach helped seal the deal. Maybe your communication techniques were spot on, but your job descriptions were fuzzy. Likewise, if you're not finding that your efforts are working, it may be time to switch gears. Using the more standard LinkedIn job boards or even asking friends for recommendations have proven to yield results for many.
In conclusion
LinkedIn is perfectly poised to help you grow your business, provided you approach it with a reliable and consistent action plan. While most people consider LinkedIn a tool for employees looking for jobs, recruiters are now seeing it as one of the most personal outreach methods for all of their staffing needs. With a massive talent pool to peruse, none of the distractions of traditional social media, and a pay-to-play option that helps serious professionals get even more out of the platform, its influence in talent recruitment will likely only become more powerful.