Looking back at 2017 technology milestones
This year was a wake up call for many people doing business online. In speaking with my clients, from a website purveyor point of view, they were overwhelmed by the issues they were forced to address and remarked on the year's technology milestones.
I've been helping netrepreneurs succeed online for over 20 years. In that time I experienced a very clear pattern that formed over and over again. Many I partnered with just wanted a website, but had difficulty living up to the responsibility and tasks required to keep up after their fancy-schmancy new site was launched.
The lack of inaction is due to either not realizing the importance of issues at hand, or simply being overwhelmed with what may be involved. I get that.
Technology can overwhelm even the best of us.
However, neither is a good excuse for any business that wants to succeed online in 2017. As Marissa Mayer, former president and CEO of Yahoo!, once said: "I always did something I was a little not ready to do. I think that's how you grow. When there's that moment of 'Wow, I'm not really sure I can do this,' and you push through those moments, that's when you have a breakthrough."
2017 technology milestones to embrace
The only thing consistent about technology is change.
In 2017, as with each year past, there were technology milestones that required site owners' attention and action. This year, however, there were also a handful of issues that were not subjective — they were mandatory.
Mobile responsiveness.

Speed requirements.

Google's mobile-first index.

HTTPS is now standard and customary.

Websites as content hubs.

Content distribution on steroids.
If you haven't yet done so, it's time to embrace these tech milestones.
1. Mobile responsiveness
I thought this requirement was so last year, until I kept running into site after site that was not responsive. Is your site responsive? Don't know? Run a test with the Google Mobile-Friendly Test, and then follow any recommendations.
You must be responsive due to all the devices now accessing your site.
Not sure what devices are accessing your site? Look at your server stats and analytics for confirmation.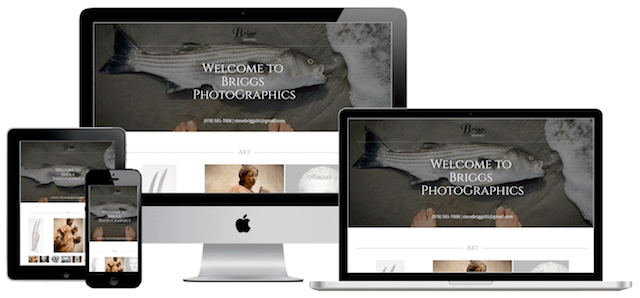 2. Speed requirements
Depending on the study you read, websites need to load in two to three seconds. Visitors now expect lightning-fast load times — and Google uses speed as a ranking factor.
Use the two-second mark as a target.
Do what you can to make your website as fast as it can be. Check out any one of the performance-metrics test sites — like GTMetrix — to find out your grade and improve from there.
3. Google's mobile-first index
"Mobile-first means mobile first. It only means that we'll look for mobile content first." ~ Google webmaster trends analyst Gary Illes
Although Google's mobile-first index hasn't officially rolled out yet, there's been enough hype about it in 2017 to earn the index a place on our list — and to foster a sense of urgency for businesses without mobile-responsive websites.
Google announced the mobile-first indexing project in November 2016. Over the past year reports of the index being in place have bounced around … Is it live? Was it live? Is it sporadic?
While the initial timeline was 2017, in June Google estimated implementation in 2018. Then, in October, Search Engine Roundtable published Google Has Started The Mobile First Indexing, For Some Sites At Least. When it comes to Google's algorithm, you never know from one day to the next — so It's wise to not leave anything up to chance!
You want your site to be ready when the mobile-first index is live and permanent.
4. HTTPS is now standard and customary
Having an SSL certificate used to be necessary only if you were doing eCommerce and taking sensitive information through your site. In 2017 we saw a technology milestone where HTTPS become standard and customary practice. Many hosting companies moved to include HTTPS as an included feature with their hosting packages.
Yes, even if you are not selling anything online, your website needs to be secured with SSL.
At the beginning of the year, Google Chrome began labeling HTTP pages that collect personal information such as passwords or credit card details as "Not secure." In August, Google sent a notice to Google Search Console accounts where site owners had forms that were not HTTPS, stating, "These pages will be marked as not secure in Chrome 62 starting in October 2017."
Imagine your potential customers landing on your site and getting a "browser not secure" warning! Google's blog post from October 20 provides additional details.
5. Websites as content hubs
I have a saying: "Brochureware is nowhere!" This refers to brochure-style websites with no content other than the basics — About, Services, Contact, etc. No blog, no content, no articles — nothing other than what you would find in a paper brochure.
This approach just doesn't cut it any longer.
Your website is the go-to venue to show why you are better than the thousands (or hundreds of thousands) of other websites competing for the same customers. You do that with content. Content that shares your experiences, passions and what separates you from competitors. A bare-bones five-page website just cannot accomplish that.
Websites are now expected to be hubs for resources, information, products and enlightenment.
That's what you need to do to gain visitors, subscribers and those coveted search engine rankings. While content has always been important, in 2017 we saw technology milestones where it became the differentiation between a credible website and one that does not have a trust factor.
6. Content distribution on steroids
Next comes distributing that content and building awareness. Many small business owners incorrectly assume that just posting written content on their blog is sufficient. It isn't. Your customers are hungry for many different types of content — including shareable graphics and videos. And it's your responsibility to serve that content to them via social media and email marketing, at the very least.
Use your content as a springboard for engaging visitors and starting conversations on social media.
There are premium services and plugins that can help, which for most overly tasked site owners is a welcome option — but only when done properly. Total automation removes the human touch and can appear impersonal and not very social. Whatever form of automation you choose, never use it out of the box. Take the time to customize features and appearance to reflect your brand and personality.
Start now
If you've not been on the leading edge of the above technology milestones, know you are behind. Officially. Online is now the playground of rabid competition the likes of which most sole proprietors and small businesses have yet to experience. Time to step up and keep up, before you are too far behind to catch up.
Image by: Samuel Zeller on Unsplash