Mobile app marketing with an email campaign
Push notifications are a very important part of customer retention, but they can also be over-used and abused. If you've launched—or hope to launch—a mobile app, consider using an email campaign for your mobile app marketing.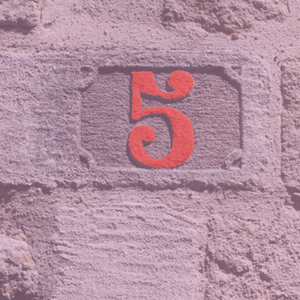 Pre-launch email updates
Why launch your mobile app into a great big void when you could unveil it to excited crowds? From the moment your app moves from the idea stage into development, you should already be garnering interest online with a landing page that captures email addresses.
As people hear about you via blogs, press releases, or other marketing strategies and drift over to your website, you can (wisely) collect their info. Send these interested folks regular pre-launch updates keeping them informed and building excitement. When you finally launch, you'll have a customer base of early adopters ready to download your app.
The walk-through email
Even the most brilliant UX design will have features a customer might miss, especially at first. Set up an autoresponder campaign for the first few days after download to walk new customers through the beauty, power, and subtlety of your app.
The result? Customers who understand the complexity of your app and can use it to the fullest. The more benefit they get, the higher your retention rates will be.
Also if you know your top customer's leading indicators, you can use email to encourage that behavior in everyone. That's a mobile app marketing strategy that benefits all parties involved.
The email alert aka the "Push" email
Customer retention is significantly higher for users receiving notifications. However, blowing up a customer's phone at 3 a.m. with alerts they didn't request is a good way to get your app deleted.
Email offers a lower impact way to keep your customers informed and actively engaged with your app.
Also, because opt-in rates for push notifications can be less than 50 percent, it's vital to offer another channel for engagement, alerts, and notification.
The email newsletter
Well, this concept requires little explanation, but most mobile apps don't bother sending newsletters, while almost all web apps rely on newsletters.
That disparity is simply silly. With more than 50% of all emails being read on mobile devices anyway, it's a natural form of communication and an important way to keep your customers engaged and informed about your app, your industry, and you.
Retention emails
So what do you do about those customers who haven't logged in for two weeks? Push notifications have been disabled or ignored and there's no way to reach out and let the customer know you miss them and want them back.
Oh, wait! Of course there is. Email!
Reach out to those folks who drifted away. Offer them an incentive to come back or just remind them of the reasons they downloaded your awesome app in the first place.
Mobile app marketing for the win
So there you have it. While push notifications are common, take your communications a step further by creating great email campaigns that render well on phones. Good luck!
Need mobile-friendly email designs that look great on any device? Use
GoDaddy Email Marketing
.