New .com gives Indian handicrafts a hand-up
Starting a business is tough, but one simple step can get a big idea off the ground: securing a domain name. The right name for your business online can both inspire you to keep going and make it easier for customers to remember who you are.
Just ask Kamran Azeem.
This ambitious entrepreneur from Jodhpur, India, was successfully exporting the handicrafts for which his hometown is known. But he wanted to go bigger. Kamran saw an opportunity to create an online retail outlet for local artisans. His first step? Register a domain.
Within minutes, shoppystop.com was born. Great name, right? Short. Memorable. Search-friendly. And with the credibility that comes with the trusted .com domain extension.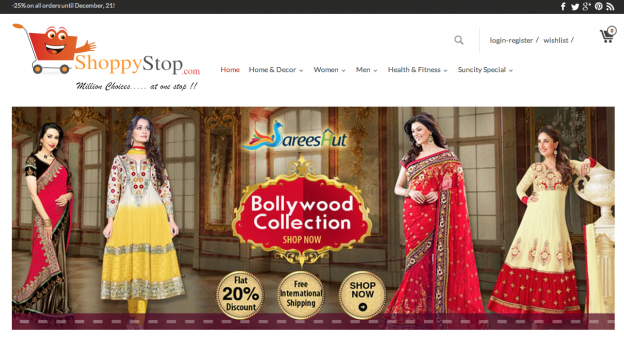 Today, Shoppy Stop's new website — which showcases a growing inventory of unique products — generates more than 500 orders each month. With an SSL certificate in place to keep customer information secure, plans are underway to integrate a payment gateway for on-site order processing. "The experience of buying GoDaddy products was as simple as 1, 2, 3," Kamran said.
Read more of the Shoppy Stop story here or download the full case study.