7 New Year's resolutions for web designers & developers
The GoDaddy product information in this article is outdated and currently under review for accuracy. For the latest up-to-date product information please visit godaddy.com
It's that glorious time of year when we can symbolically press the "reset" button on our business! The start of the new year is a chance to reevaluate your last year of decisions and make solid vows, if only to yourself, to restructure this next year to be better than the last. I call these New Year's resolutions for web designers and developers your "business-lutions."
Related: The entrepreneur's beginning-of-year checklist
7 New Year's resolutions for web designers & developers
If you are having a hard time coming up with New Year's resolutions for web designers and developers, I've compiled a list of seven goals every business owner should strive to achieve:
Pay myself a salary.

Hire help.

Not work on vacation.

Not work on the weekends.

Stick to processes.

Refer away wrong leads.

Be profitable.
Take this time to challenge yourself to one or all of these New Year's resolutions for web designers and developers — and make 2019 your best year yet!
1. Pay myself a salary
It's all too common for small business owners, especially website professionals like the ones I coach, to not designate a specific monthly salary. Often they just take what they can siphon from total revenue after expenses.
In actuality, designating a salary for yourself on a set schedule can result in higher revenue.
By making a salary one of your New Year's resolutions as a web designer or and developer, you shift your mindset by setting a specific number and goal to hit every month.
New year tip: Reading Profit First by Mike Michalowicz is a great way to gain understanding on how to arrive at that "specific number" and some best practices to get you there.
Related: Why you should pay yourself a salary as an entrepreneur
2. Hire help
Hiring help part-time, full-time or on a contract basis may seem like the fastest way to lose revenue. But it is actually the first step to increasing it! As the business owner, you are the one most passionate about your business and the key ingredient for creative solutions, sales and networking.
By moving tasks you shouldn't be doing off your plate, it frees you up to grow the business and increase revenue.
New year tip: Utilize a great service like Upwork to find and screen potential hires. The more specific you are about what you are looking for, the tasks they need to complete and the skills required, the more success you will have in finding a great hire. Don't be afraid to hire for a short term to test skills and responsiveness.
Related: How to hire your first virtual assistant
3. Not work on vacation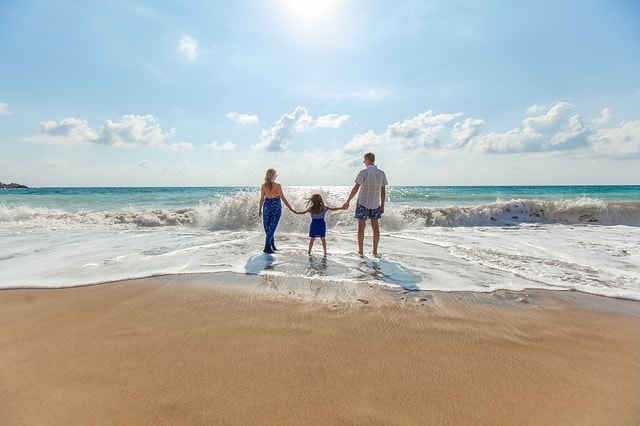 Make keeping the sand out of computer ports one of your New Year's resolutions for web designers and developers!
Plan to have a vacation this year where you don't bring your work with you. Hiring help and optimizing your business processes will allow this to happen. It can also happen with just setting boundaries that allow you to walk away. Be a good boss to yourself.
New year tip: If you don't have staff that can work for you while away, then give your clients notice of your time off to give prep them to request anything they need before you leave. Before you leave on vacation, install an app like Chrome Remote Desktop so you can leave your computer at home but have access in case of an emergency.
Related: Prioritize your work-life balance in the new year
4. Not work on the weekends
It is critical for mental health that you have an ebb and flow to your work week that includes time off. It's reasonable to give yourself the weekend off. Clients and customers will understand and respect this, and setting those boundaries is an important part of New Year's resolutions for web designers and developers.
If your business is unique and requires weekend attention, then hire or make concessions to have someone covering clients on the weekends.
You could instead take weekdays off as your "off days" if the weekend is part of your service to clients. The most important point is to give yourself the time you need so you don't burn out .
New year tip: Get an online calendar schedule software like Calendly or ScheduleOnce. Set your schedule there and sync it with your Google Calendar. That way clients can only schedule time with you on the days you work and you don't need to explain your schedule to anyone, just send a link!
Related: How to manage client expectations and set clear boundaries
5. Stick to processes
We all should have processes in our business that help it run efficiently. More importantly than having them is sticking to them and not making exceptions! Too often we as business owners make exceptions when we are desperate for project work, revenue or too busy. These exceptions end up costing us in one way or another.
New year tip: Outline your processes in a document and share them with your team or someone who will hold you accountable. Sometimes using a service like Process Street is a great way to keep you on track.
Related: How to create a client management system
6. Refer away wrong leads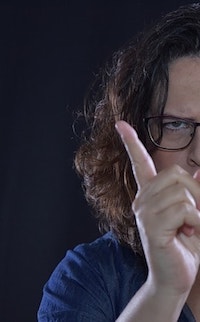 Don't be desperate for work this year. Build a network of like-minded and talented colleagues, you can work to refer leads to. You'll find by letting your network know your ideal client, they will refer you leads to you as well. This will save you both from working on the wrong projects with the wrong clients and further niche your business to be known for specific work.
New year tip: Join a business program or Facebook group with like-minded business colleagues. If you are a website professional, check out the business program WP Elevation to kickstart your year. You can also join my Facebook group for web pros WP Care Market for Website Professionals.
Related: How to find your perfect clients
7. Be profitable
All in all, if you only have one business-lution this year, make it profitability. The only way your business will survive into 2020 is if it's profitable in 2019. That's all on you and the decisions you make this year. You just have to make the right decisions now to shift your business into high-gear. Part of it is mindset, the other part is simply planning.
New year tip: Hire a bookkeeper and know your numbers! Evaluate every month your recurring payments and eliminate the excess. Follow your revenue goals closely and increase efforts where there is more profit.
Related: Profitable projects — Keep your web design business afloat with these key tips
Give your business the workout
As we kick off 2019, what will your business-lution be? Will you strive to achieve all of our New Year's resolutions for web designers and developers?
Print them out or write them down somewhere were you can see them every day.
Working on your business this year will be better than any personal resolution for weight loss! It's time to give your business the workout it needs. I can assure you the results will be rewarding.