Nodejitsu, StrongLoop and GoDaddy put their heads together in the name of Node

Collaboration in the Nodesphere has been on a hot streak, as devs at Nodejitsu, StrongLoop and GoDaddy recently announced partnerships revolving around the powerful open source platform. At the annual NodeSummit, news broke about the creation of the Node.js Foundation and GoDaddy's acquisition of Nodejitsu.
Nodejitsu and Website Builder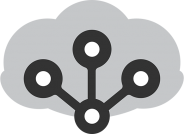 Open source developers and small businesses scored a win when we learned that the Node.js veterans over at Nodejitsu will join us at GoDaddy to have some coding fun under the hood of our Website Builder. As Nodejitsu founder Charlie Robbins and crew wrote on their company blog:
"We've been working very closely with GoDaddy over the last few months helping in their transition to Node.js and everyone at Nodejitsu was impressed with the transformation and big challenges they're taking on to empower small businesses across the globe.

Beyond adding to the beachhead of Open Source, the Nodejitsu team will be helping spearhead the largest Node.js product at GoDaddy: Website Builder. Helping customers get online is a mission near and dear to Nodejitsu's roots of helping developers get their Node.js applications online with the least amount of friction."
The Nodejitsu-GoDaddy union is great for Node.js. More and more people will benefit from its power as they build an online presence. Read more about it here.
StrongLoop and GoDaddy Resellers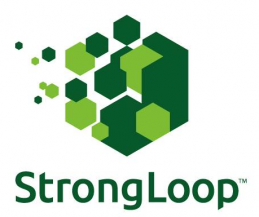 Another player in the Nodesphere, StrongLoop, just signed up to help power GoDaddy's new Reseller API platform. The StrongLoop API Platform features the open source LoopBack framework, which enables users to quickly compose scalable APIs in Node. It runs on top of the Express web framework, and conforms to the Swagger 2.0 API specification. In laymen's terms: Our new Reseller API is built on top of a very reliable technology and will be able to promptly scale as our reseller partners grow.
GoDaddy's Chief Technology Officer, Elissa Murphy, said the collaboration with StrongLoop promises big rewards for resellers:
"Co-developing a solution with StrongLoop has allowed us to accelerate the delivery of solutions to our reseller partners and drive revenue growth for them. Our external API is an incredibly important aspect of our overall technical strategy."
Be sure to check out what our partners over at StrongLoop had to say about our joint venture.
Image by: Sequoia Hughes via Compfight cc