October 2021 Hub updates: changelog & releases
We built The Hub by GoDaddy Pro to streamline workflows and shave time off tasks that typically eat up a workday.
But we aren't done yet.
October 2021 Hub updates
You can keep track of our progress here, as we regularly publish our updates to this platform custom made for web designers and developers.
Prioritized ticketing
A new ticketing experience lets you not only submit tickets right from The Hub, but also manage them. You can manage any GoDaddy Care tickets, including Advanced Technical Support, WordPress Premium Support, Paid Migrations, Website Design Services, and more coming soon.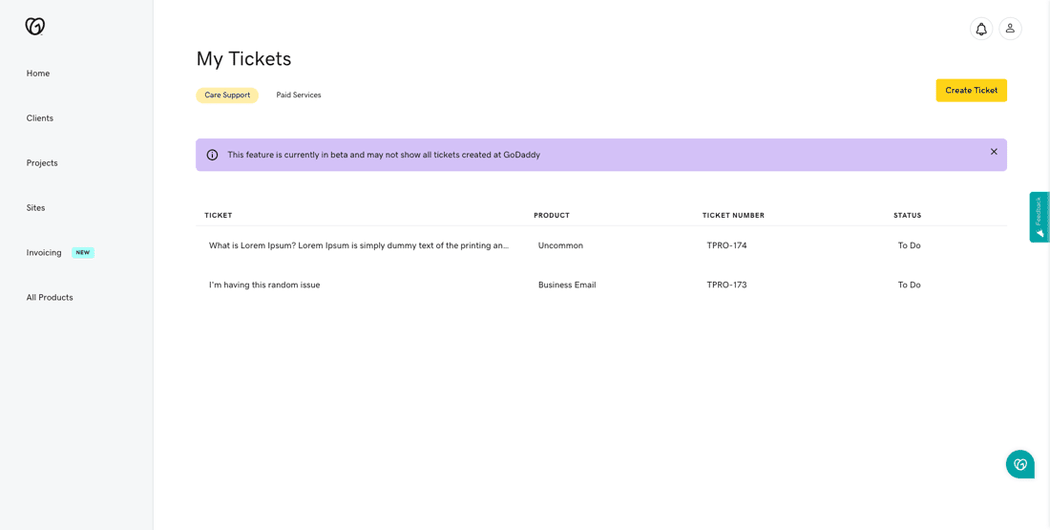 Incentive offerings
If you're based in the U.S., you can now earn money for getting clients set up with GoDaddy products, starting with $50 for any new cPanel Web Hosting plan you purchase from a client's account. These incentive payments are transferred directly to you, not just in store credit. Look for more incentives and availability in other regions to come soon.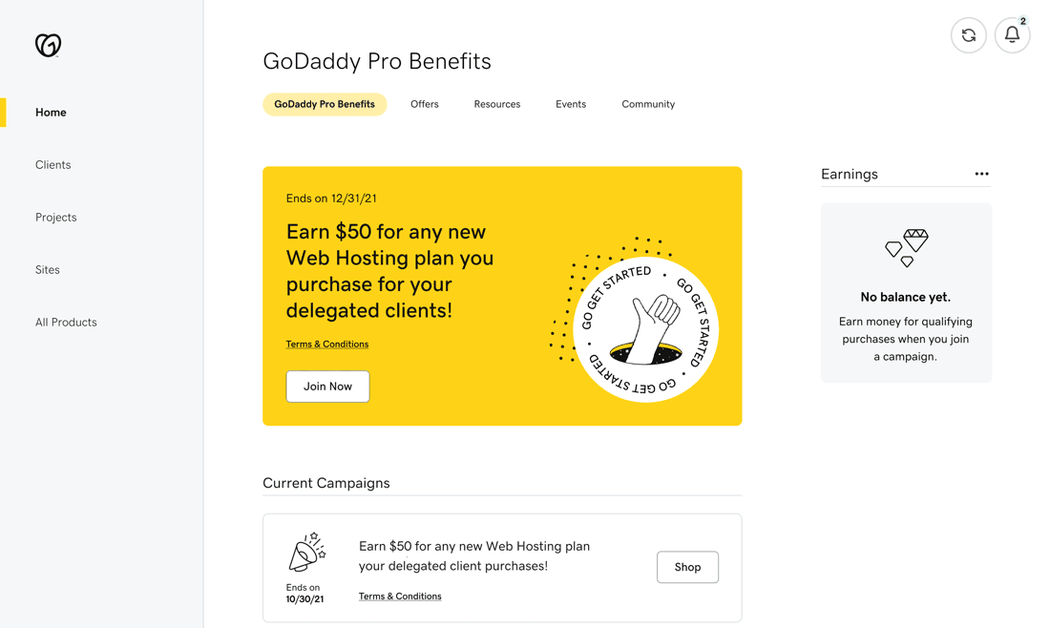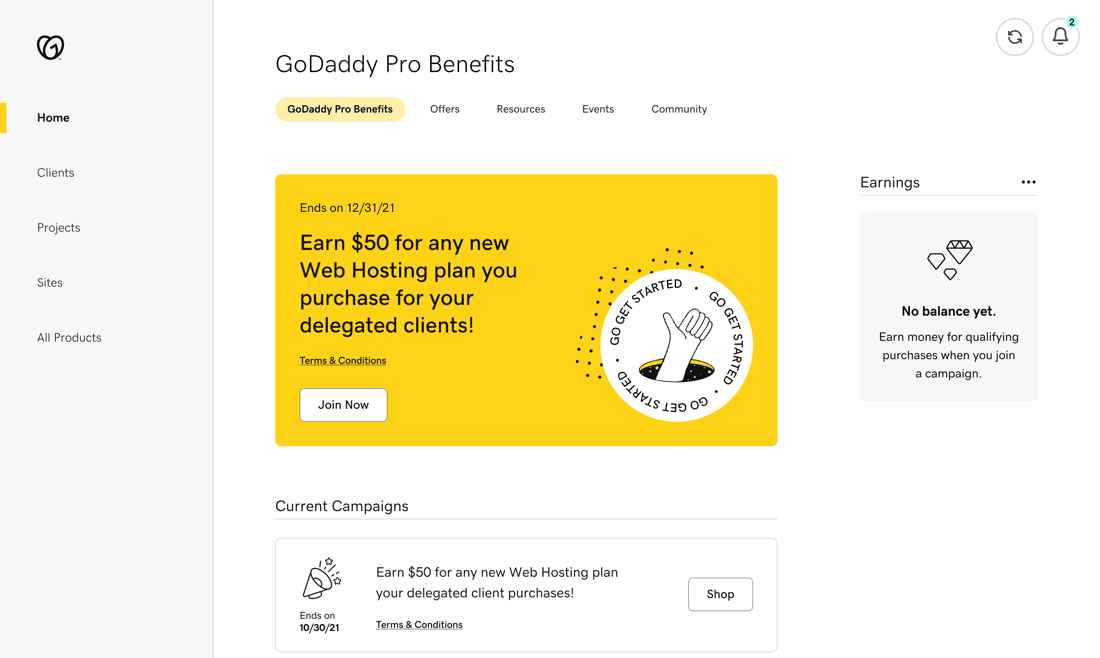 Maintenance mode
Quickly set up maintenance and coming soon pages on sites you manage, right from The Hub. No more wrangling different plugins or having to create one-off solutions. The default templates can be modified or you can create your own custom template.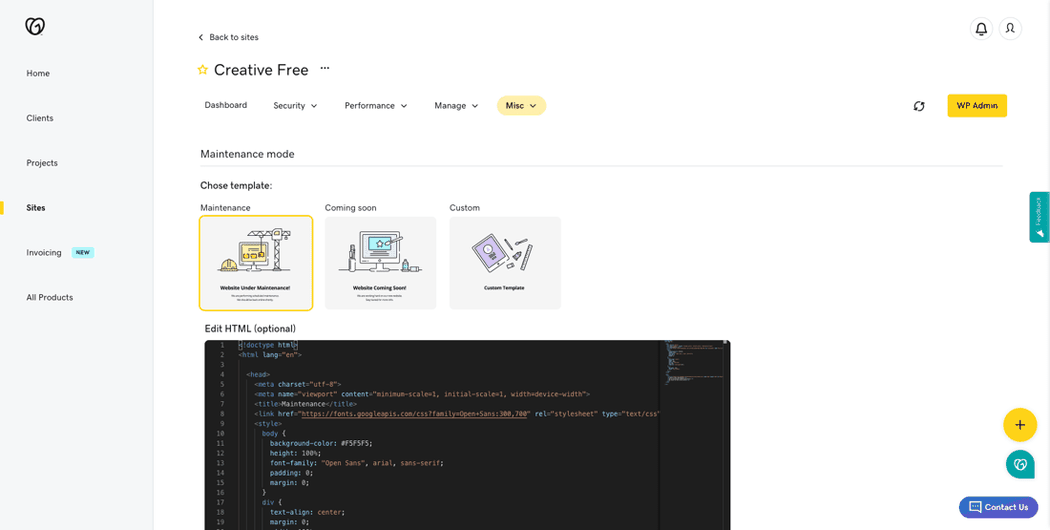 Client reports
Build and share reports that showcase all your work, project progress, and the status of clients' sites, projects, and data. If you used our legacy platform, this feature might seem familiar — but we've completely revamped it. Instead of generating a simple PDF document after clicking a few inputs, you now have full editing capabilities with the WordPress Gutenberg block editor.
User management
Manage WordPress users on every website you manage, right from The Hub. You can add, edit, or remove any WordPress users without logging in or out of clients' websites or leaving the Hub.
Action history tool
From the Sites list in the Hub, you can check out a site's history by going to the menu button in the upper right, and then clicking Action History. From here, you can view a report of all the actions taken in The Hub
---
Start taking back your day
We built the Hub by GoDaddy Pro to save you time. Lots of time. Our members report saving an average three hours each month for every client website they maintain. Are you ready to take back that kind of time?