GoDaddy guide to using Microsoft Office 365 for business.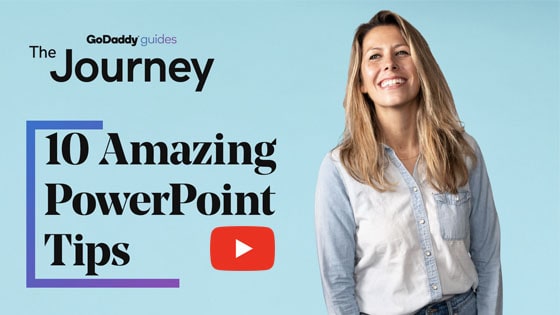 Microsoft Office 365 for business is the ultimate all-in-one productivity solution for ventures of all shapes and sizes. Use this guide to learn how to use Microsoft Office to grow and manage your business — even on the go.
Using Microsoft Office 365 for business
Want to dive into empowered productivity? Not sure where to get started? From the basics on how to use Microsoft Office with your growing business to application hacks for Office 365 power users, we've got you covered.
With Microsoft Office 365 for business, you can increase your productivity, communicate in real-time with your team, track your business expenses, collaborate on documents and more — all with Office 365 doing the heavy lifting for you.
Office 365 subscriptions are bundled with the powerful business applications that you may already be familiar with, like Word, PowerPoint, Outlook and Excel. Have Microsoft Office 365 from GoDaddy? We keep your applications always up-to-date automatically, so you never have to worry about missing out on the latest and greatest updates.
Not a Microsoft Office power user? Don't sweat it. We break down exactly what Office 365 includes and how it can bolster your communication, productivity, professionalism and flexibility.
Office 365 is your anytime, anywhere office.
If you're already familiar with Microsoft Office applications, you may be looking for tips and tricks for getting the most out of your Office 365 subscription.
From email signature best practices to PowerPoint pointers from presentation pros, our guides will show you the way.
Whether you are starting a new business or you need a hand getting your current business streamlined, Office 365 for business has the tools to help you out.
Let's hear it for Office 365 — helping you look like the pro you are.