Own a business? Watch these TV shows to channel key lessons.
I watch a lot of TV. And it's not just because of my limited intelligence, short attention span and inability to socialize. I watch TV to improve myself. It's all about education. Personal growth. Making me the best me I can be. Every TV show I watch is an educational experience — and I particularly like to watch programs that help me run my business.
When people ask me which shows I recommend, they're expecting me to say "Shark Tank," "Bar Rescue" or "The Profit." And frankly, I do. Those shows offer great lessons for small business owners. I love how "Shark Tank," in particular, combines entertainment, competition and humor and gives any startup owner a real lesson in how to value their company. But there are at least five other shows I learn from — and here's what they teach me.
Empire: Family biz with lots of fizz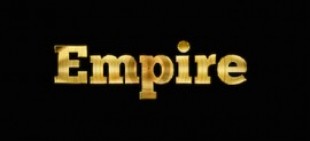 Have you seen "Empire" on FOX yet? It's a ratings hit for the network for good reason. The show is all about a music industry mogul (Lucious Lyon) who's been diagnosed with ALS and only given a few years to live. And man, he's livin' it! But besides the music, the drugs, the affairs (c'mon Lucious…Cookie? Was that really worth it?), the champagne, the beautiful homes and hot music artists, Lucious is a businessman trying to figure out a succession plan for his children.
His company faces branding issues (A tight-knit family business? I don't think so), battling siblings, ruthless rivals and cash flow problems. Yeah, it's pretty much like many of my family-run business clients, just without the drugs.
Empire teaches me that family-run businesses and succession problems are challenges for everyone, no matter how "successful" an organization may seem.
Ramsay's Kitchen Nightmares: Do you have what it takes?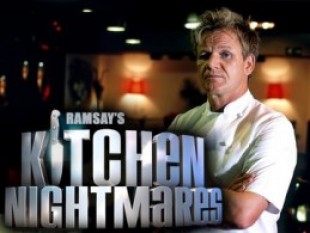 Big point here: you want to watch the UK version of BBC America's Ramsay's Kitchen Nightmares, NOT the U.S. version. In the American version there's lots of screaming, big portions, and Gordon taking his shirt off before changing into his chef's uniform — all leading up to a $200,000 makeover provided by the show. How nice. The UK version features more muttering than screaming, small, unappetizing portions, Gordon taking his shirt off before changing into his chef's uniform, and no makeover. They either make it or they don't. It's more real. And depressingly British.
But more importantly, the show teaches me that some people will just never, ever be successful business owners — no matter how many F-bombs Ramsay drops during the course of an hour.
And by the way, the data supports this: more than 60 percent of the restaurants featured on the show have gone out of business. That's not Ramsay's fault; it's proof that many so-called entrepreneurs are out of touch with reality.
Your Business: Real-world advice for small businesses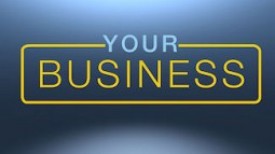 MSNBC's Your Business has been on for years and airs at 7:30 a.m. Sundays — so definitely get your TiVo fired up. This show consistently provides tangible, real life tips and advice for anyone running a business. Host JJ Ramberg, a business owner herself, guides discussions with outside experts, profiles small companies who have succeeded (and those who haven't), and even occasionally offers up an "elevator pitch" to startups looking to get some exposure for their products. It's a fast moving, fun show completely dedicated to small business owners. Unfortunately, there are no drugs, sex or hot music stars. But that's what we have FOX for!
House Hunters: It's about more than money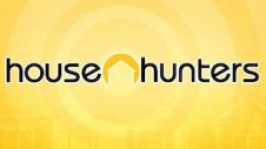 OK, let me admit that my wife and I love real estate porn. There's something so wonderfully voyeuristic about going into other people's homes and getting a peep into their lives. The best part, of course, is pausing the episode so we can make fun of its house hunting stars (as if we're so superior, sitting on the sofa in our sweats drinking wine out of a box…but oh, it's all in good fun). More importantly, House Hunters on HGTV is business goldmine.
"House Hunters" teaches me about patience and customer service. I learn that people buy for many reasons besides just money. I learn that the slightest thing can break a deal. I learn that I will never, ever want to live in Mississippi. Or in New York, for that matter.
Selling New York: Sales is the heartbeat of business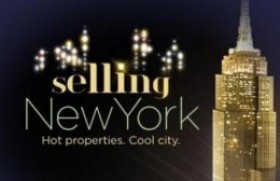 And speaking of New York, "Selling New York" is one of my favorite business shows on TV.  This show centers around three real estate firms in Manhattan, and every episode features two new clients who are looking to buy or sell their homes in the city. Once you get over the price shock (yes, a 500-square-foot apartment easily sells for a million or more) and stop obsessing over how in the HELL these people have the money to buy that $5 million two-bedroom that could easily be a garden apartment in Kansas City, you can just settle back and learn about…sales.
The agents featured in this show are aggressive, energetic, hardworking sales people and they're damn proud of it. Their job is to move inventory. Period. They're all about doing deals, and will do just about anything for that (giant) commission.
This show teaches me that sales is a profession, like any other profession.  And the business owners I know who really, really succeed professionally are salespeople at heart. In the end, we're just moving inventory and making a living. And there's nothing wrong with that.
Watch these shows and you'll learn about business — and that'll help your business like it's already helped mine. Now, if you'll excuse me I'm still a few episodes behind on "Keeping up with the Kardashians." And don't you dare judge!