Why persistence is key for small business owners everywhere
It takes persistence and grit to follow the dream of starting a business. We had a chance to catch up with GoDaddy's Chief Marketing Officer Phil Bienert to chat about the importance of perseverance for small businesses, and to discuss how celebrating that persistence is a cornerstone of the new GoDaddy campaign that rolled out today.
Q: First off — why are you passionate about small businesses?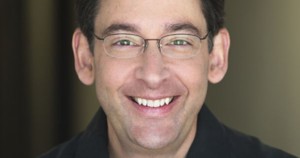 A: There are a couple of reasons why I'm so passionate about small business. I started my career in a small business as a provider of services, as well as starting a number of businesses with friends and family along the way.
This part of the economy is near and dear to my heart, and the opportunity to work with small businesses was the greatest part of the appeal of joining GoDaddy three years ago.
From my perspective, very small businesses are the lifeblood of the global economy.
No matter if it's an up economy or a down economy, the work done by small businesses is incredibly important and underappreciated. Very small businesses are often underserved or (not served at all) by large corporations. Small businesses have unique needs. I view helping small businesses to achieve success as a noble cause.
Q: What is the goal of this new campaign? What's unique?
A: Our customers are people who come to us for help in transforming their ideas into reality.
Our mission is to serve as the champion of small business owners and to be their around-the-clock business partner — no matter where they are in the world.
Many are very small businesses, others are aspiring business owners who are looking to grow their ideas. The goal of this new campaign is to acknowledge the grit it takes to follow that dream.
Persistence underscores the GoDaddy message
Q: A recurring theme in GoDaddy's messaging is the idea of persistence. Why is persistence important?
A: Just when small business owners might think they can't keep going, it's important to be reminded that they can and they will persist in their efforts. There are a lot of naysayers out there, and we are trying to be a voice that reminds business owners that they can persevere, even though it's not easy.
Q: In your experience, how long does a small business need to toil away before they can feel that they have "made it?" Two years? Five years? Longer?
A: Well, according to the Small Business Administration, only about 50 percent of small businesses make it to their fifth birthday. We know from watching the small businesses who have been customers of ours over the past 17 or 18 years that it takes persistence to succeed.
As we've mapped out the journey of the life of a small business, we've learned that people start out with a feeling of optimism – and then other factors set in. Managing finances, finding customers, and balancing work life and personal life are all difficult moments of truth for every small business. And there will be points where a small business owner wants to give up. That's the point where grit comes into play.
Everyone's motivation is different, and it's really important in those tough days to be reminded that there are others out there who have been through this as well, and others who know you're doing important work and who believe in your vision.
Q: What's an example of a small business that was able to dig deeply and succeed?
A: One great example is The Quick Brown Fox Ltd., a London-based video production company started by interior design consultant Karina Perdomo and her husband, sound engineer Victor Castejon. They started out as a video production company creating and editing videos for other families. After two years of hard work, they have been able to expand to offer clients a variety of services — from B2B promotions to educational content for schools and film workshops. They also were named one of the UK's Small Biz 100 in 2015.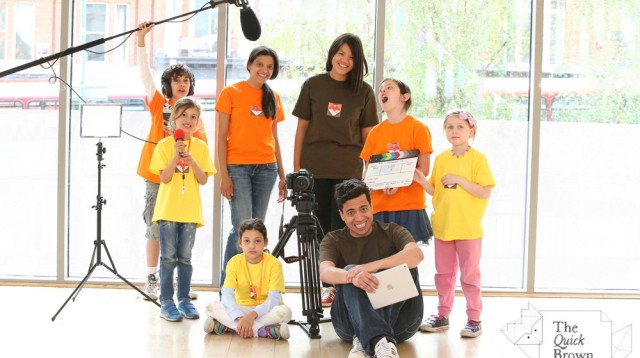 Q: GoDaddy has a global customer base. What other things are you working on in addition to your base products?
A: Ultimately, we are here to help small businesses be successful, no matter where they are in the world. In addition to the investments we've made in our products and infrastructure, we are investing more to get the right type of content, information, tools and resources in place. We want to make sure that small businesses owners have the resources they need to be successful as they start, grow and run their ventures.
Q: Last question: What's one piece of advice you wish you'd had when you were first starting out in business?
A: Get help when you need it. And don't be afraid to ask questions – even if you're not an expert in taxes or technology or real estate, it's worth asking the question. There will be times when you "feel" something wasn't right, even though you don't know why. Everyone can't be an expert in everything. When you feel something in your gut that seems off, or when you don't know what to do next, don't be shy – ask the questions and seek out peers and experts who can help get them answered.
GoDaddy's new campaign, "GoYou," features stories and vignettes of small businesses around the world that knew they could succeed against the odds.