Take a poke at Pinterest for your business
Visual content is everything in our picture-obsessed culture, so it makes sense to market your products and services on Pinterest® – the fourth largest traffic-driving site on the Web. Pinterest is like a virtual inspiration board that helps pinners (Pinterest users) organize and share pictures of things they like – making it the perfect place for businesses to showcase their products.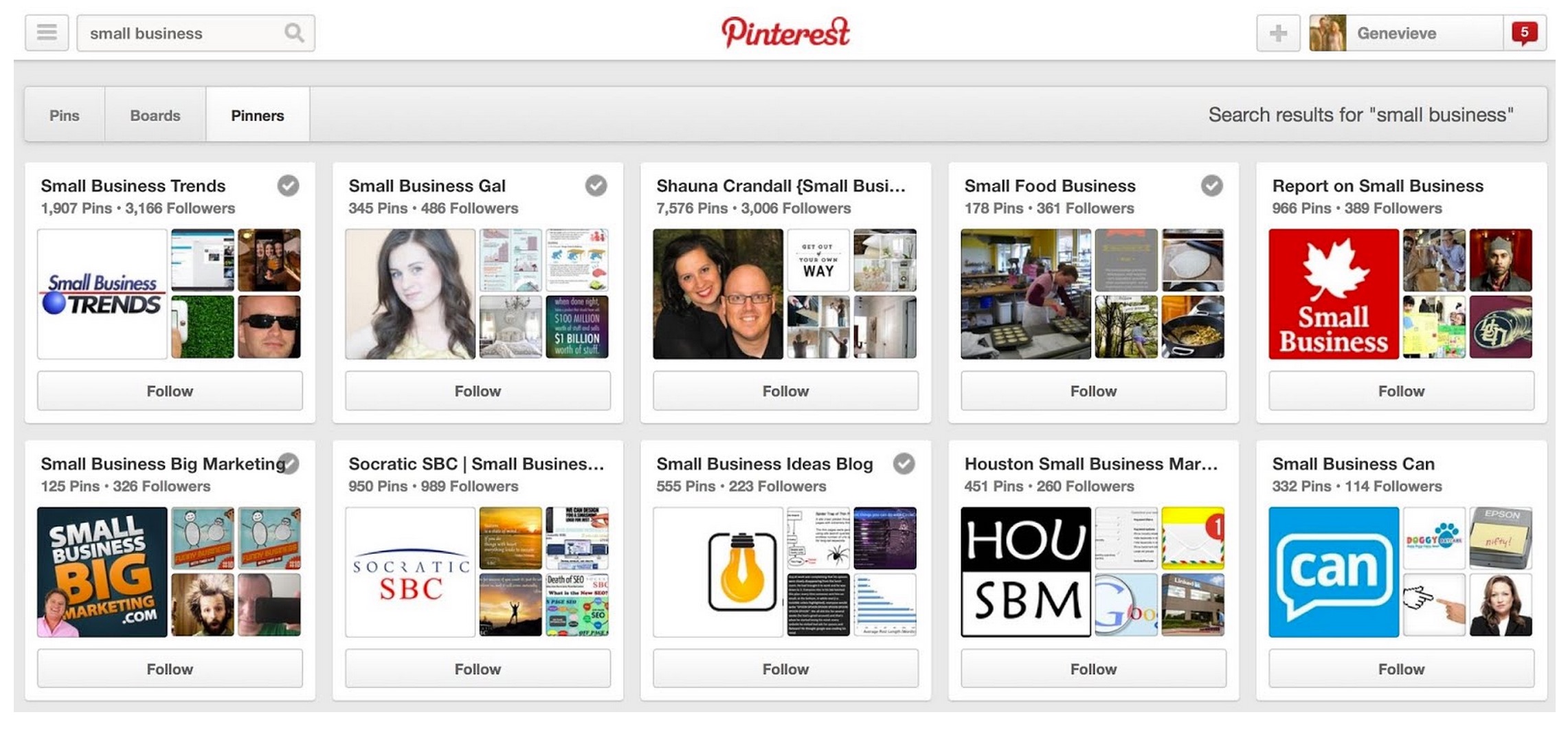 Social media has transformed the way we learn about products – it's like word-of-mouth marketing on steroids. But Pinterest is different than most social platforms because it captivates pinners and inspires purchases. In fact,  70 percent of pinners use Pinterest for shopping inspiration. That's a substantial number, especially when compared to only 17 percent of people using Facebook® (the most popular site on the Web) for the same thing.
Quite honestly, Pinterest is pretty darn simple, so now that you have the skinny on what it is, let's dive into what it can do for your business:
Boost referrals and website traffic
With more referral traffic than LinkedIn®, Google+® and YouTube® combined, Pinterest is the ultimate money machine for small businesses. You can drive a consistent, valuable stream of traffic to your website by pinning (uploading) pictures of your products and linking the images back to your site. That way, when pinners click on your image, they're directed straight to the page where they can buy it. Genius!
Editor's note: GoDaddy GoCentral lets you create a website in under an hour, link to your social media profiles, integrate email marketing and more — in just a few clicks.
Build your following
Your business is ramping up for superstardom, but it needs a group of devoted followers to get there. People love to be inspired by images (and products they want or need), and when they find something that speaks to them, they're hooked. Pinterest is a free social catalog for your product, and by honing in and engaging with its millions of users, you can turn pinners into loyal fans and unlock your business's explosive online potential!
It's time you start winning by pinning. Pinterest has a ton of helpful content for small businesses poised for success. Best part is – most markets haven't even tapped in to Pinterest's power – so it's a great opportunity to build credibility, establish relationships with prospective customers, and become an industry leader. What are you waiting for? It's free, so get started today!