20 questions with Lifeway Foods CEO Julie Smolyansky
For most people in their late 20s, it's a time when they're just starting to get things figured out. Even if they've moved on from the first or second jobs in their careers, it's still all about cutting teeth. But for Lifeway Foods CEO Julie Smolyansky? Not so much. At age 27, she took the helm of a publicly traded company — and turned her passion into a career.
Today, Julie Smolyansky is busy running her company, but she took a timeout to answer 20 questions — including her favorite kefir flavor, what brings out her passion, and what's the best thing about selling kefir globally.
Related: Q&A with global design entrepreneur Julia Knight
20 questions with Lifeway Foods CEO Julie Smolyansky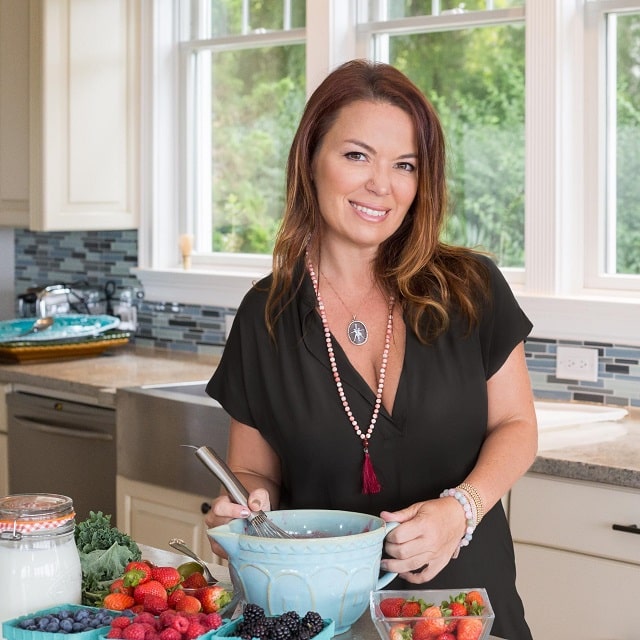 This interview has been gently edited for clarity.
1. What's your favorite color?
Julie Smolyansky: Black.
2. What's your favorite kefir flavor?
JS: Lifeway Foods organic whole milk plain kefir is my favorite. It's also perfect for baking and recipes, which is increasingly important as people look for healthier and tastier ingredient swaps for their favorite dishes.
3. What's the first and last app you check every day?
JS: SoulCycle and Instagram.
4. What brings out uncontrollable passion in you?
JS: I'm a pretty passionate person so I can get passionate about pretty much anything, but public speaking usually takes it up another level.
5. What prompted you to do what you do at Lifeway Foods?
JS: I fell in love with the idea of being able to improve the quality of people's lives through encouraging healthy lifestyle choices, especially through the use of Lifeway Foods kefir. We now know the gut is the second brain, so adding probiotic foods to your diet can be a powerful step to improving your overall well-being.
Supporting your microbiome can impact the way you look, feel, and think.
I feel so blessed to be able to put products out into the world that can help people.
6. If you started over in life, what would you be when you grew up?
JS: I'd probably do exactly the same thing; I can't imagine a better way to spend time on earth than being part of a team that works on feeding and healing people. Otherwise, a DJ or a writer. I can't live without writing. Last year I published my first book, The Kefir Cookbook, and I'm itching to start writing a memoir.
7. In addition to the United States, what was the first country you sold to?
JS: Canada.
Related: Is your business equipped to handle global expansion?
8. What's the best thing about selling your products globally?
JS: Being able to share the medicinal benefits of Lifeway Foods Kefir with as many people as possible and representing the U.S. in other parts of the world.
There is a soft diplomacy that occurs when entrepreneurs come together for international deals and align on a shared mission.
A rising tide raises all ships.
9. What do you wish you had more of?
JS: Time and peace.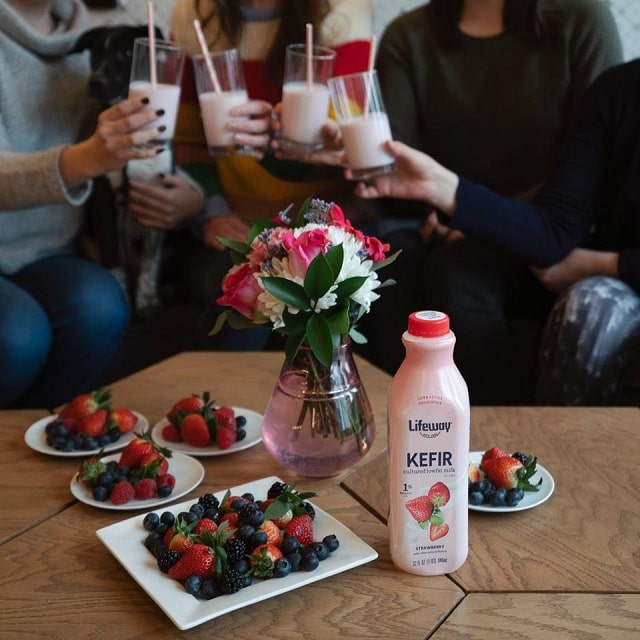 10. What do you wish you had less of?
JS: Stress and anxiety.
11. What's the funniest thing that ever happened at your business?
JS: When customer service can tell if someone is constipated.
12. Who can't you live without?
JS: My daughters.
13. What can't you live without?
JS: My faith.
14. If there is one thing you could have to enable you to thrive globally at your company, what would it be?
JS: More capital, because building a business is something we take seriously at Lifeway Foods. We always want to invest in local markets and dedicate enough resources to deliver the best products and be successful.
15. Does your website help you obtain new customers around the world?
JS: Absolutely. We have a multi-country platform that serves up the appropriate site for each country we sell in. It shows the relevant products, recipes, retailers and acts as the first step to introduce many new customers around the world to the story of Lifeway Foods and benefits of kefir products.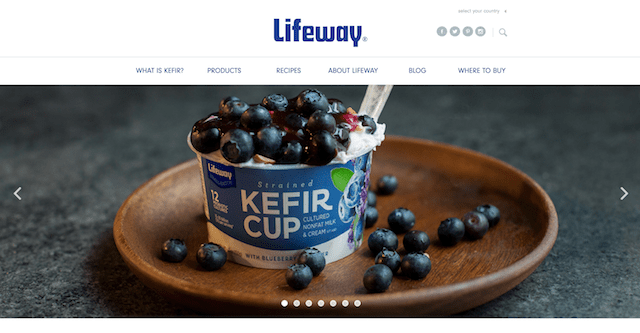 Editor's note: Need a website to sell your products worldwide — no technical expertise required? Check out GoDaddy's Online Store.
16. What's your favorite social media tool?
JS: Instagram.
17. What's the coolest trend you see coming around the corner for your business that everyone should be looking at?
JS: Gut health, research on the microbiome, continued science around impact of fermented foods like kefir, plant-based foods like our new non-dairy probiotic Plantiful (currently rolling out and in stores soon), and research around mental health and nutritional psychiatry.
Another interesting trend is the shifting retail landscape.
It's an exciting time to be in the grocery business if you embrace the changes. Online shopping in the grocery industry is getting more advanced, and the abilities to comparison shop at multiple retailers and order perishable items has been a total gamechanger.
On the flipside, we're seeing retailers create experiences in-store like bars, restaurants and even live music. In-store delis have expanded into prepared foods sections along with smoothie and juice bars, which are giving consumers more reasons to visit traditional brick-and-mortar locations.
18. What do you eat for breakfast?
JS: Coffee and a glass of our plain whole milk kefir.
19. How do your kids keep you at your best?
JS: My daughters inspire me to be more brave and courageous. They inspire me to live my best life. I know I am their role model and if I can realize my purpose then they will as well.
Related: Mompreneur mastery — Business tips for moms, from moms
20. What lesson did your dad teach you?
JS: The value of my education, the power of my voice, and to fight for what I believe in, and the importance of agency.
Want to learn more about Lifeway Foods CEO Julie Smolyansky? Read "President and CEO Julie Smolyansky on Following Your Gut."
Image by: Lifeway Foods on Facebook